Toyota Land Cruiser has had two consecutive months of record sales in the past decade right after announcing plans to stop production.
By the end of 2020, Toyota says 2021 will mark the end of the Land Cruiser's 60 years of business in the US market. Perhaps because of the regret, more customers in the US bought the Land Cruiser in January 2021 more than any other month in the past ten years. The second highest sales month for the Toyota Land Cruiser is December 2020.
In total, 689 people owned the new Toyota Land Cruiser last month, marking a growth of 221% from January 2020, when only 215 units were sold. In December 2020, Toyota sold 606 Land Cruisers, up 68%. A Toyota spokesperson said the Japanese automaker has seen "increased customer interest and visits to Toyota dealerships since the announcement that Toyota would stop selling the Land Cruiser in the United States. States ".
When news of the Toyota Land Cruiser was discontinued last December came out, a lot of customers expressed regret with this iconic model. Many will miss the V8 on the Toyota Land Cruiser, an engine system that will almost certainly be scrapped if the Land Cruiser returns to the US market. If the Land Cruiser does return to North America, a hybrid engine will definitely be an option.
Despite seemingly strong sales for two months in a row, one thing for sure is that not many Americans bought the Toyota Land Cruiser in the past decade and years before that. Only about 3,000 have been sold each year for the past 10 years, a small result compared to the nearly 100,000 4Runner units sold on average since 2011.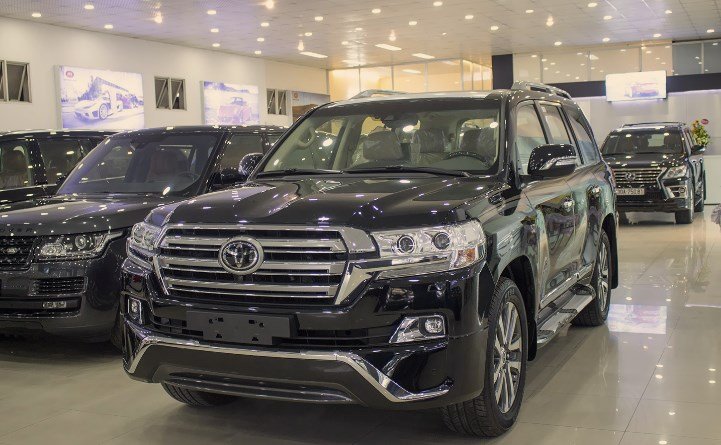 In Vietnam, the Toyota Land Cruiser monopolizes the premium 7-seater SUV segment with a quite high price. Toyota Land Cruiser version is priced at 4,030 million VND, Toyota Land Cruiser Prado version (white pearl) is cheaper than listed at 2,387 million VND, Toyota Land Cruiser Prado other color is 2,379 million VND.
Because of its high price, the Toyota Land Cruiser is chosen by few Vietnamese customers. In 2020, Toyota Land Cruiser sold a total of 346 vehicles, mainly from Northern customers (215 cars).
.