If you are a habitual self-cleaning, cleaning your computer periodically, you probably are not new to the thermal paste. These cartridges are usually designed as cylinders, which is very convenient for you to squeeze out a sufficient amount of thermal paste for your CPU.
But about two years ago, Cooler Master – which is a very famous name in the field of manufacturing thermal products for computers – decided to change the design of some thermal paste. mine. Instead of the familiar spearhead cylinder, they changed the design to a flattened tip like in the picture below: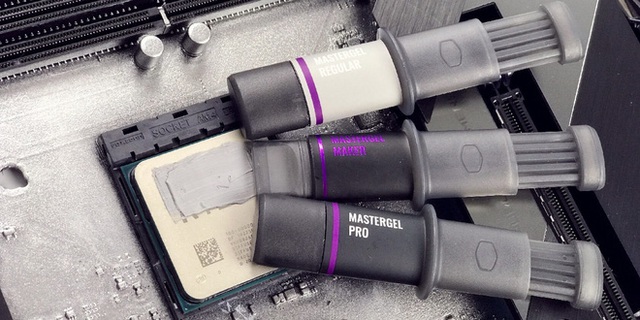 The reason for this change, surprisingly, is not to spread thermal paste on the CPU surface more easily and conveniently than many people think. Recently, on its official Twitter, Cooler Master said it switched to a new design for them "fed up with having to sit down and explain to parents that their child doesn't smoke."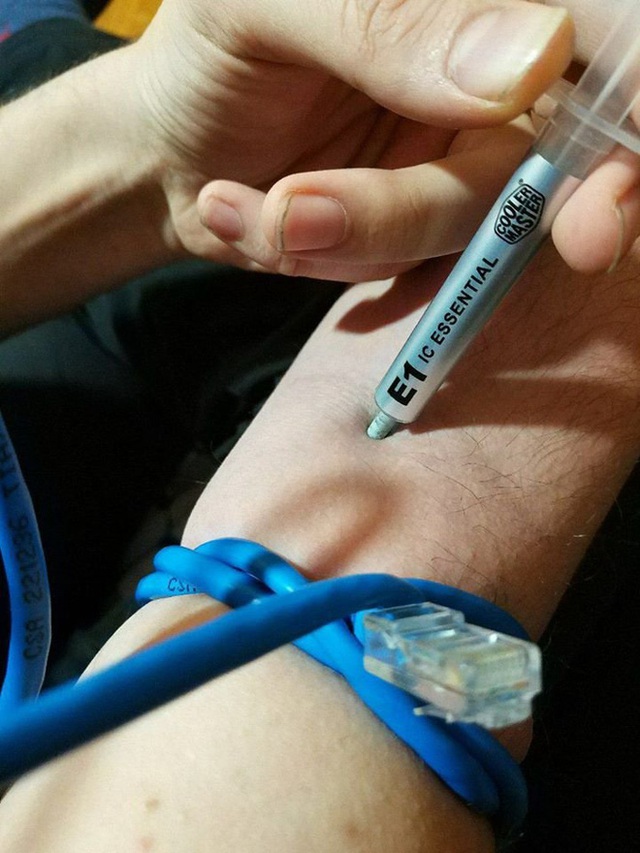 Turns out many parents mistakenly thought this was a cylinder to suck
I don't know if Cooler Master is joking or not, but if they are serious then it turns out, there are many technology blind parents who clean their son's room when they see them "storing" cylinder in the room. , inside there is also some glue that looks very suspicious, and so mistakenly thinks that his child has fallen off the road to addiction.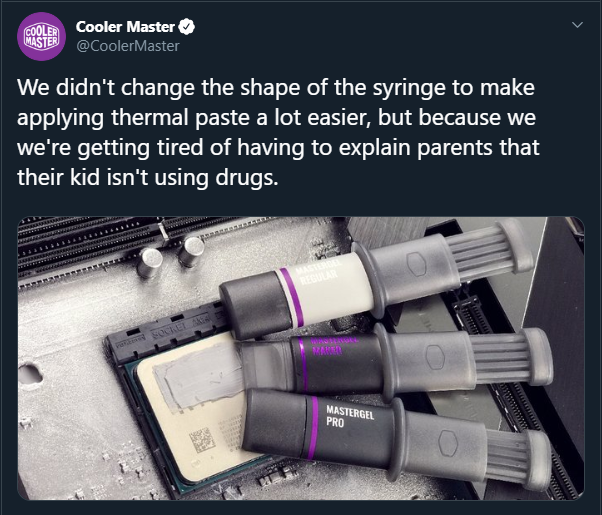 Currently, there are only 3 product lines of Cooler Master's thermal paste glue Mastergel, Mastergel Pro, and Mastergel Maker are using this new type of tube. And whether this design is more effective and convenient than the traditional type of pointed cylinder or not, this may be left to the hardware experts to study and answer.
According to techspot