In a Government meeting yesterday afternoon, January 30, 2020, Minister – Chairman of the Government Office Mai Tien Dung informed that, there were 24 quick response teams across the country to fight corona virus.
In order to prevent this disease spreading worldwide, the Party and State leaders have made timely and drastic instructions such as not organizing spring festivals after Tet in localities. For localities with lots of Chinese tourists, unnecessary festivals should be stopped. In addition, consider leaving students and students out of school.
And yet, the Government Office also captures public opinion, requests for testing and reporting whether blowing alcohol can spread or spread corona virus. If so, the Prime Minister asked to suspend blowing alcohol content to prevent disease.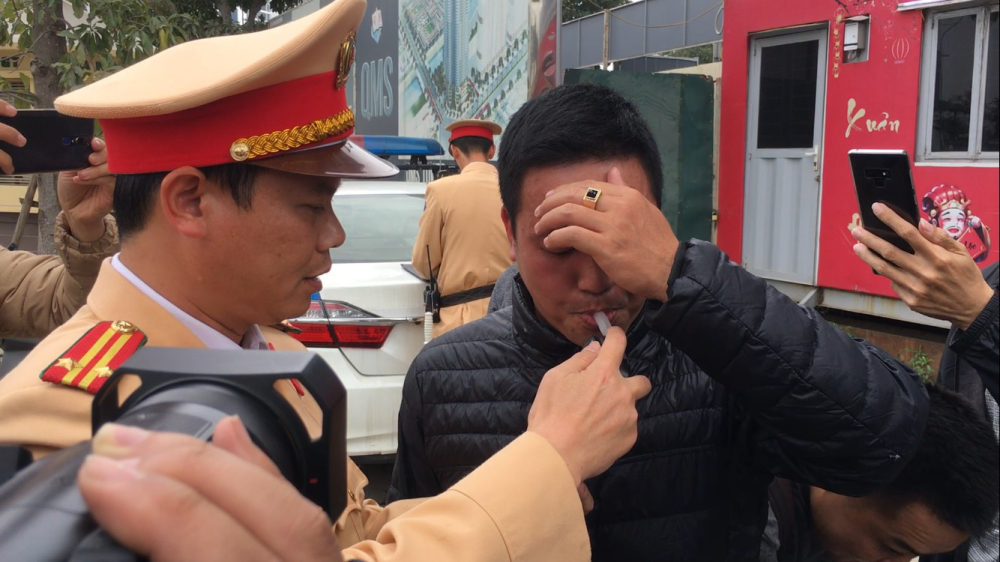 In the morning of January 30, 2020, Mr. Khuat Viet Hung, Vice Chairman of the National Traffic Safety Committee, said that the ministries' ministries worked with experts from the World Health Organization WHO. The organization confirmed that blowing alcohol does not spread the disease.
The reason is that the alcohol testing machine uses a bellows with a 1-way valve. In other words, users can only blow air into the machine, not breathing air (if any) back from the machine. In addition, everyone uses a separate, disposable bellows, so there is no risk of infection in the process of blowing alcohol. In order to prevent the infection of officials, traffic police, alcohol concentration testing machines are disinfected and disinfected before and after each day of use.
In addition, Mr. Hung also proposed that all taxi drivers, coaches and buses wear masks when boarding to limit the possibility of infecting passengers.
In Vietnam, there have been three cases of corona virus infection, all of which are Vietnamese citizens returning from Wuhan, China – the center of the pandemic. One case is being isolated and treated at Thanh Hoa General Hospital. The remaining 2 cases are being isolated and treated at facility 2 of the Central Tropical Hospital.
Lan Quyen
.