Fill in your information according to the form, you can go to the brand / store / product area and introduce it to the car enthusiasts
Brand Introduction Form Please click
Store Introduction Form Please click
Product Introduction Form Please click
Product Information
product brand:conqueror
Product number:MR-55 locomotive Iov car network traffic safety warning device
product price:7,980 yuan
Product Specifications:
Trusted Weekly:
GPS: 1575.42MHz ± 1.023MHz
X-band: 10.525GHz ± 25MHz
K-band: 24.150GHz ± 100MHz
Ka-band: 34.700GHz ± 1300MHz
Nk-band: 24.125GHz ± 100MHz
Ku-band: 13.450GHz ± 100MHz
Laser: 904 ± 1nm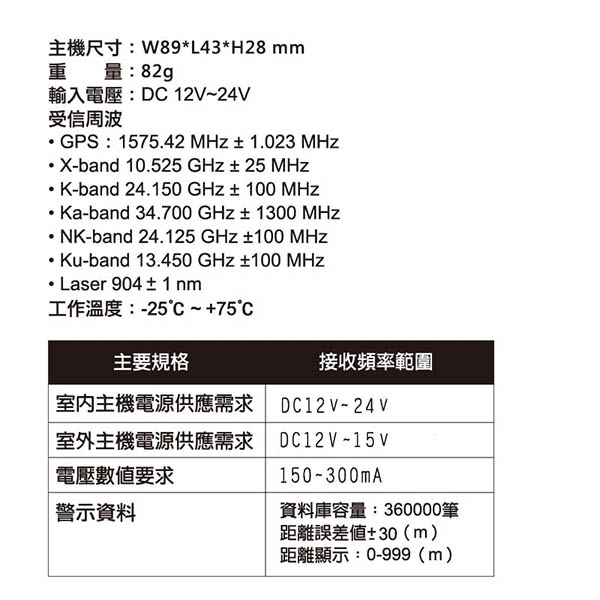 A
Material process:Mainland production Taiwan assembly
Color: redcolor
Number of contents:Outdoor unit * 1 / Outdoor unit accessory package * 1 / Main unit * 1 / Power cord * 1 / Update transmission line * 1 / Grip holder * 1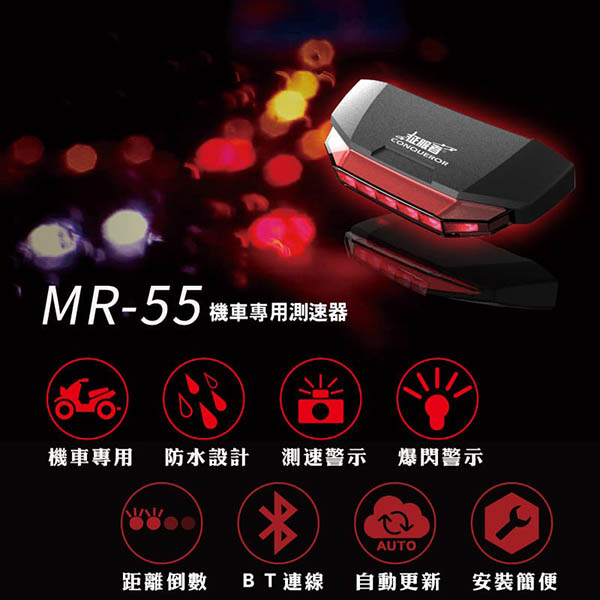 Functional effect:
Speed ​​warning-early warning with flashing lights (full red flashing).
Reciprocal distance-increasing red light indicates the closer to the warning point.
The blue light flashes to the far right-the indicator light of the outdoor unit connected to the radar.
The 5 lights flash in the middle of the blue light-the radar speed signal is received.
Purple light flashes-Bluetooth is connected, and turns off when connected.
product technologies:
GPS positioning
Support Bluetooth headset connection
Check location and settings via mobile APP (Conqueror APP)
Waterproof design
Automatic update-automatically connect the coordinate database, update the warning point at the first time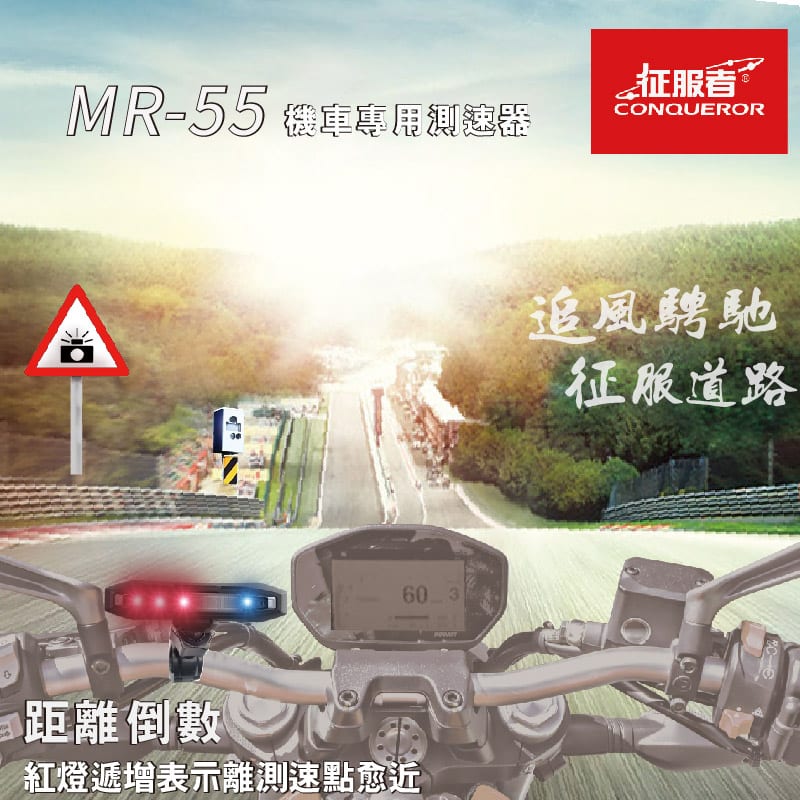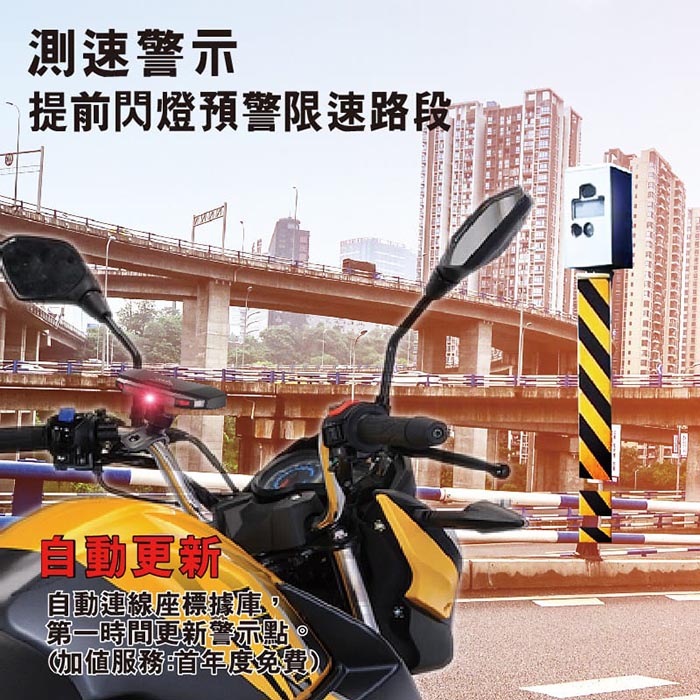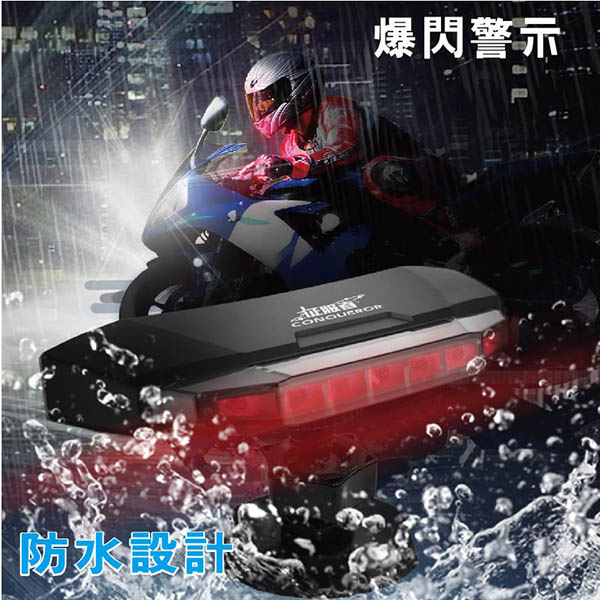 A
Certification / winning record:
BSMI certification code: R36013
NCC font size: CCAJ19LP1950T3
2018 "Taipei International Auto Locomotive 5 Joint Exhibition" Innovation Product Award Finalist Product
Warranty conditions:One year warranty

Applicable models:Sukda / Gear / Heavy
Purchase / Shop link:Conqueror MR-55 locomotive Iov car network traffic safety warning device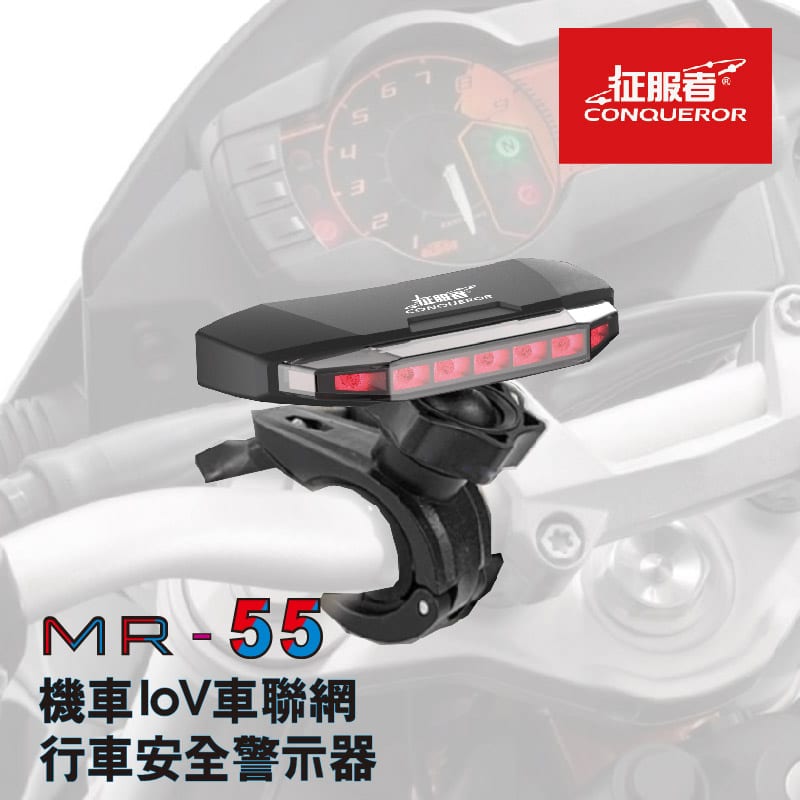 A
A
Parts Information