Microsoft recently announced that the Calculator app on Windows 10 will be adding a feature that users have been looking forward to for years, the graphing mode. Currently, Windows Insider users can experience this feature by installing the Windows 10 preview build 19546.
This graphing mode will help students become more interested in math, while improving their understanding of math concepts. This mode will be available to all users this spring (expected to be released in April or May), in the version of Windows 10 2004 (currently codenamed 20H1).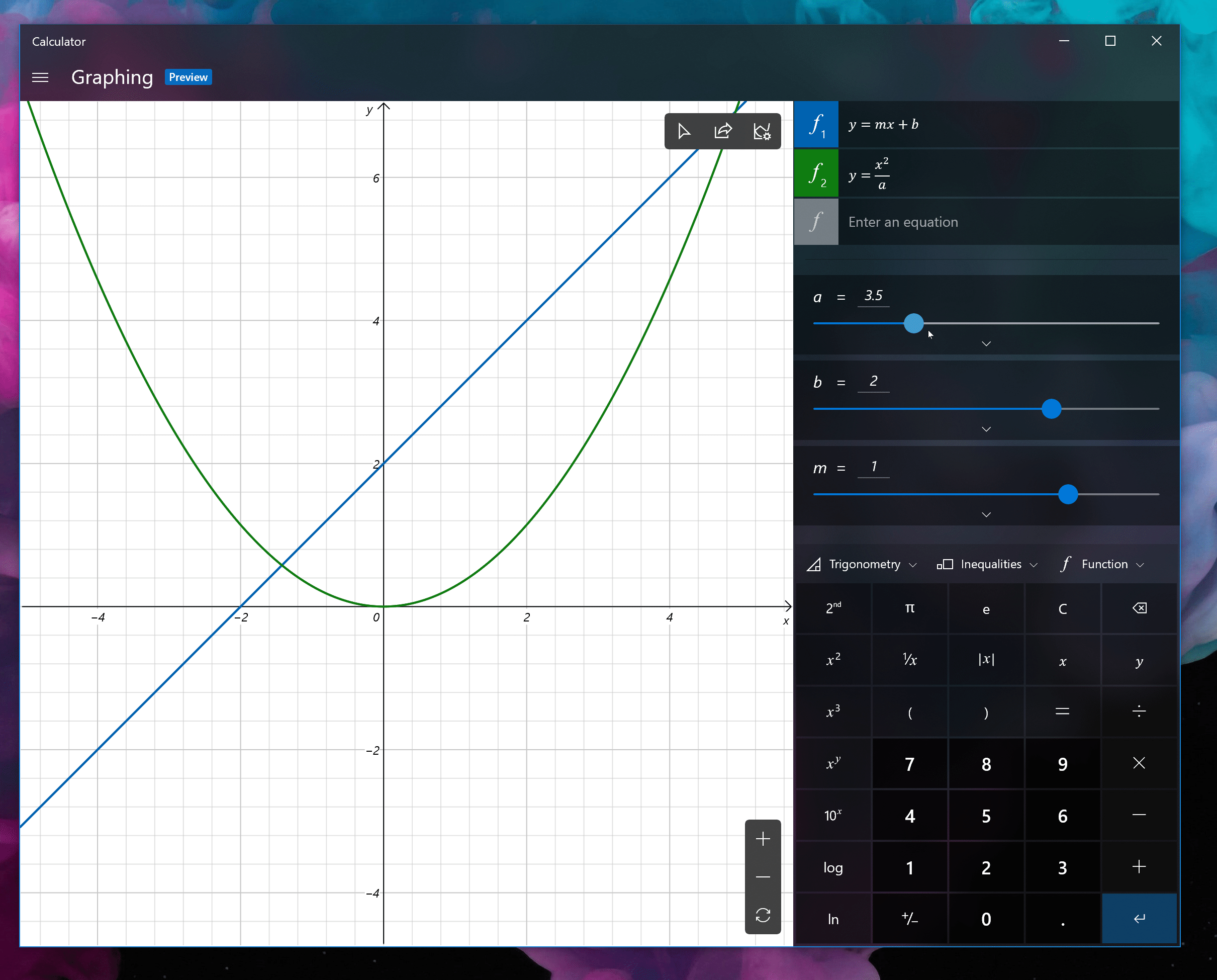 New Computer features in 2004 version of Windows 10
Allows users to draw one or more equations in a graph for easier comparison.
Support customizing drawing line styles or viewing graphs in window form.
The new graph mode supports variable equations, helping users to understand how the change in the equation will affect the graph.
Support for analyzing graphs via mouse or keyboard to help users better understand the relationship between variables in the equation on the graph.
Overall, the new graph mode in the Calculator app on Windows 10 is quite simple and easy to use.
How to check if the computer has serious Windows 10 vulnerabilities
Microsoft officially released Microsoft Edge Chromium on PC, Mac, iOS, Android, please download and experience
.