VBL International Series 2021 was first held in Vietnam by Next Media through FIFA Online 4, providing an opportunity for Vietnamese players to rub with excellent names in Asia and this is also The first FIFA Online 4 tournament in Vietnam was broadcast live on television.
The VBL International Series is one of the world's top esports tournaments, giving players the chance to represent their favorite Bundesliga team. Over the past four seasons, VBL has been affirming its attraction in the esports community in general and Bundesliga fans in particular thanks to its competitive and attractive award structure.
This May, Next Media – Bundesliga's comprehensive partner in Vietnam (2020-2025) is pleased to bring to the Vietnamese players and audience the dramatic and exciting atmosphere of the tournament starting from 16-23. / 5/2021.
The qualifying portal will be open from May 10 to May 14. The players eligible to participate from the organizers will conduct the competition online. 16 of the best names will be present in the final round in the city. HCM City on May 23. Here the 4 best faces will be selected to represent Vietnam to compete with athletes from China, Korea and Thailand.
All developments of VBL International Series 2021 – Vietnam Qualifier will be updated on Next Media's Fanpage and Youtube system. In particular, starting from the final round, the tournament will be reported live on the television channel promoting On Sports covering the whole country. Surely VBL International Series 2021 – Vietnam Qualifier will become a festival for the esports community and Bundesliga fans in Vietnam.
Sharing before this international event, Ms. Do Phuong Chi – Copyright Director of Next Media said: "In this season, Next Media has been promoting the Bundesliga through many exciting activities. taste. VBL International Series is one of the events that we put a lot of effort into organizing with the desire to create passion and a competitive atmosphere for the esports community in Vietnam. Through this tournament, we also hope that the image of Bundesliga clubs will come closer to the audience across the country and provide an opportunity for Vietnamese players to compete with regional rivals as well. as international. "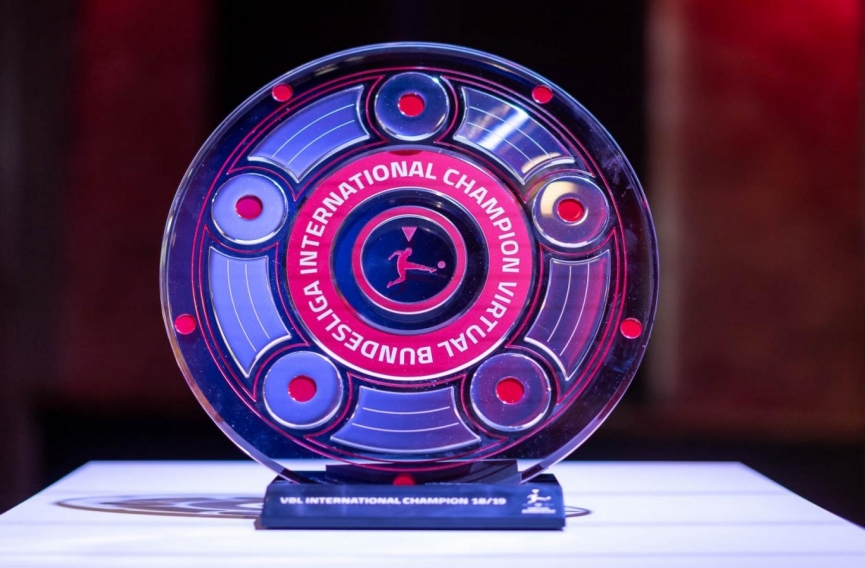 Bundesliga International CEO – Mr. Robert Klein said: "The great thing that the VBL International Series offers is the opportunity that anyone can win. Whatever level you are a player, you have a chance to make it to the Finals. "
Wisuwat Bhundhoombhoad – Champion of VBL International Series 2019 excited before the tournament start date: "Winning the tournament in 2019 is an pride I cannot forget. It was also my first international title. Players from Southeast Asia should register for the tournament. And keep in mind, every player plays their own style and respect their opponents. "
Due to the complicated developments of the Covid-19 translation, the plan to organize VBL International Series 2021 – Vietnam Qualifier may vary depending on the situation in each locality.
VBL International Series 2021 – Vietnam Qualifier – Play your world-class game
For more information about the event, please visit: https://battlefy.com/VBL
With the desire to bring to the Vietnamese audience the world's top-class and attractive sports tournaments, in June 2020, Next Media announced a comprehensive cooperation with the Bundesliga within 5 years (2020-2025). In this season, national audiences will be able to watch the exciting Bundesliga matches through promotional channels including On Sports (VTC3) and VTV6. At the same time, the tournament will be reported live on specialized sports channels such as TV Football, TV Sports and Sports News under the VTVCab system. In addition to exploiting the rights to broadcast and advertising, Next Media commits to bring the image of the tournament to a large number of Vietnamese audiences through many promotional activities on television, newspapers, social networks, and events. , …
.



tin