Comparing the old Kia Morning and the old Chevrolet Spark 2018, each model has its own advantages and disadvantages. So should I buy Kia morning or Spark?
General introduction about Kia Morning and Chevrolet Spark 2018
Besides Hyundai Grand i10, Suzuki Celerio … Kia Morning and Chevrolet Spark are all familiar names in the cheap A-class automotive segment. With compact and flexible appearance and comfortable facilities to meet basic needs, both Chevrolet Spark and Kia Morning cars are favored by Vietnamese users. Prices for the old Kia Morning and the old Spark 2018 are on par with each other.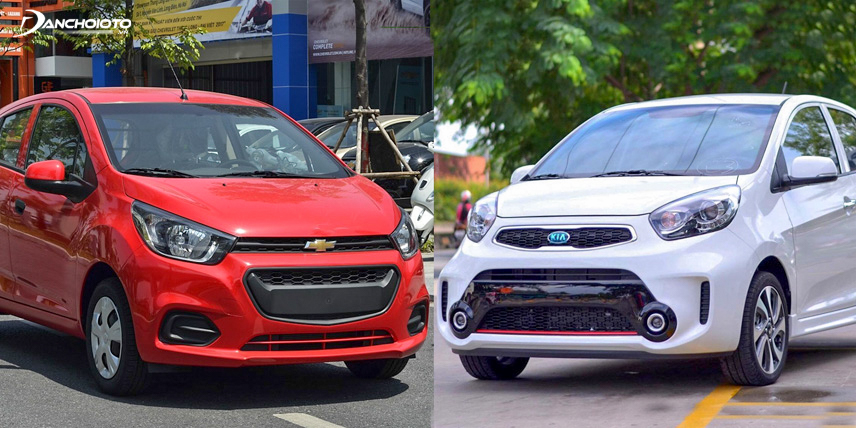 Kia Morning 2018 and old Chevrolet Spark 2018
Kia Morning is a small car model that appeared quite early in the Vietnamese market. In recent years, Kia Morning has been distributed in domestic assembly form. In the 2018 model year, Kia adds to its A-class models a few minor changes to the exterior as well as refining performance. All Kia Morning 2018 car reviews show that the car has overcome some disadvantages in the old models.
Meanwhile, rivals from the US are also assembled domestically. Although unable to own high sales like Kia Morning, Chevrolet Spark has also tried to bring this model closer to the user through significant upgrades. In the 2018 model year, Spark completely changed its appearance, bringing a sporty and modern physique. Unfortunately, in early 2019, Chevrolet Spark has stopped selling in Vietnam market.
Comparing the old Kia Morning and Chevrolet Spark 2018 in terms of exterior
In terms of exterior design, both cars have many pretty sporty, fresh and dynamic lines. If Kia Morning 2018 is quite focused on the youthful, dynamic viewpoint but gentle, elegant, the rival Chevrolet Spark 2018 is attracted with neat and compact lines in accordance with American car characteristics. Both Morning and Spark are highly rated by users for exterior design.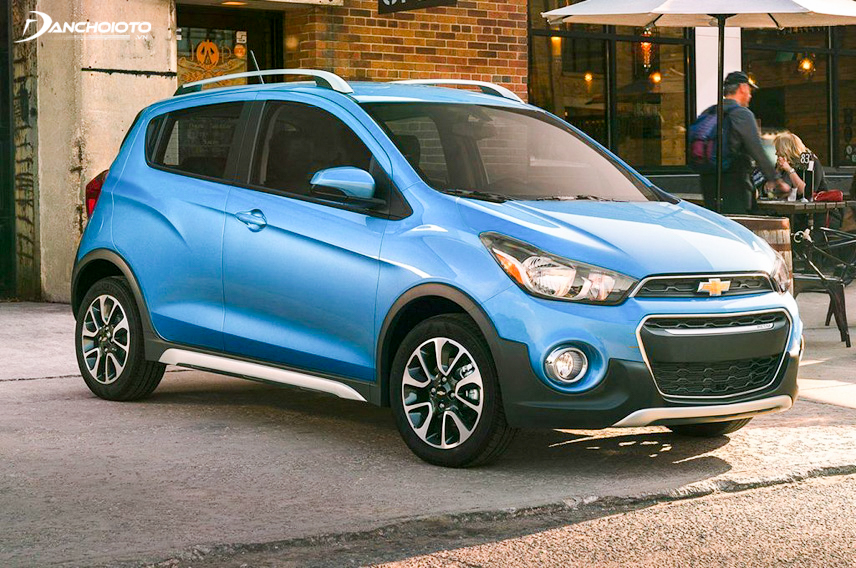 Chevrolet Spark 2018 has a sporty, strong design
2018 Chevrolet Spark car has up to 6 exterior colors including: gray, blue, blue, white, red and green. Meanwhile, Kia Morning has 7 color options including: white, orange, brown, silver, sand yellow, yellow and red. In addition, the Kia Morning S 2018 version also adds 3 unique exterior colors thanks to the combination of 2 different colors such as red – black, white – red and orange – black.
Size
The old Chevrolet Spark and Kia Morning 2018 are compact in size, easy to move in crowded traffic conditions. The two models have the same overall length, but the American model has more advantages in width and height, while the Morning has a wheelbase. Specifically:
| | | |
| --- | --- | --- |
| Dimension specifications (mm) | Kia Morning 2018 | 2018 Chevrolet Spark |
| Long | 3,595 | 3,595 |
| Wide | 1,595 | 1,597 |
| High | 1,490 | 1,551 |
| Wheelbase length | 2,385 | 2,375 |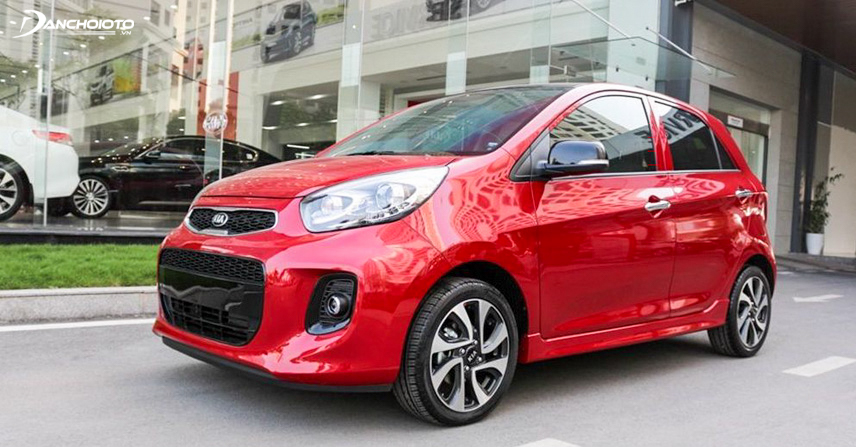 Kia Morning 2018 has a slightly longer wheelbase than the competition
Top car
Users rated the old Kia Morning 2018 car on the front of the car, the car owns a lot of different details when compared to the old generation. The front bumper of the car is provided by Kia engineers with a strong, sporty design thanks to the shape with large ribs and black paint. The front bumper is seamlessly paired with two fog lamps for a more balanced and attractive feel.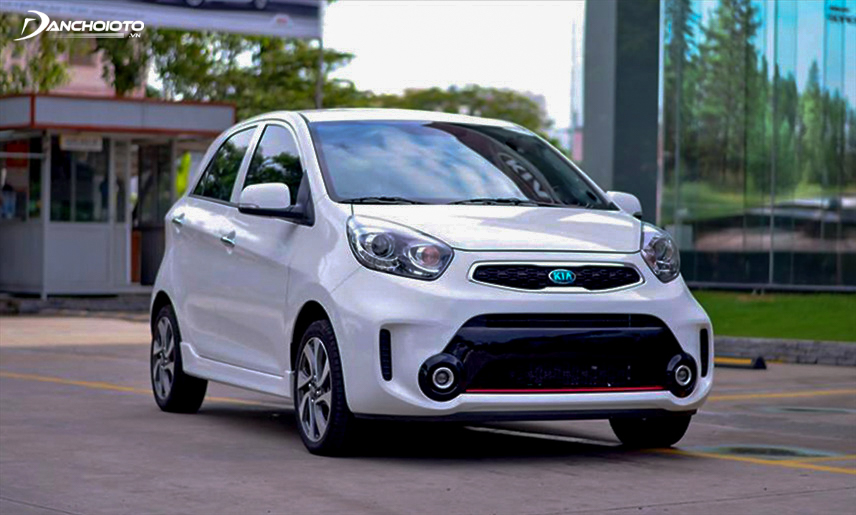 The first part of Kia Morning 2018
Meanwhile, the rival from the US automaker owns a completely new head design. The front part is the most changed part of Chevrolet to bring more attractive appearance to the model. The older Spark 2018 uses a large grille cluster and is highlighted by a shiny chrome plating. In particular, the front end of the 2018 version also stands out thanks to the company's logo details located in the center of the grille, next to two completely redesigned headlamps for impressive views.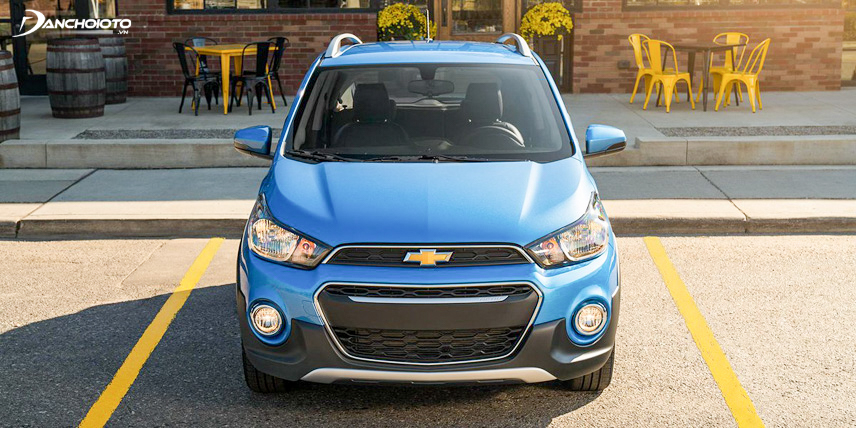 The design of the car on the 2018 Chevrolet Spark is highly appreciated by experts
Compare Spark and Morning 2018 Regarding headlight equipment, Kia Morning 2018 has many advantages compared to the opponent. This model has a halogen headlight cluster in the lowest version. On the middle and high-end versions, Kia Morning 2018 is equipped with Projetor Halogen bulbs with beautiful LED arc light. Although not comparable with rivals in terms of design and modernity, but the style of crystal effect lights also makes the Chevrolet Spark 2018 more beautiful and attractive.
Vehicle body
The old Kia Morning 2018 has more advantages in terms of wheelbase than rivals, plus the use of a few subtle lines along the body of this car gives this car a slender figure, no less personalities. Old Kia Morning cars are equipped with rearview mirrors that can adjust the power folding and integrate modern turn signals.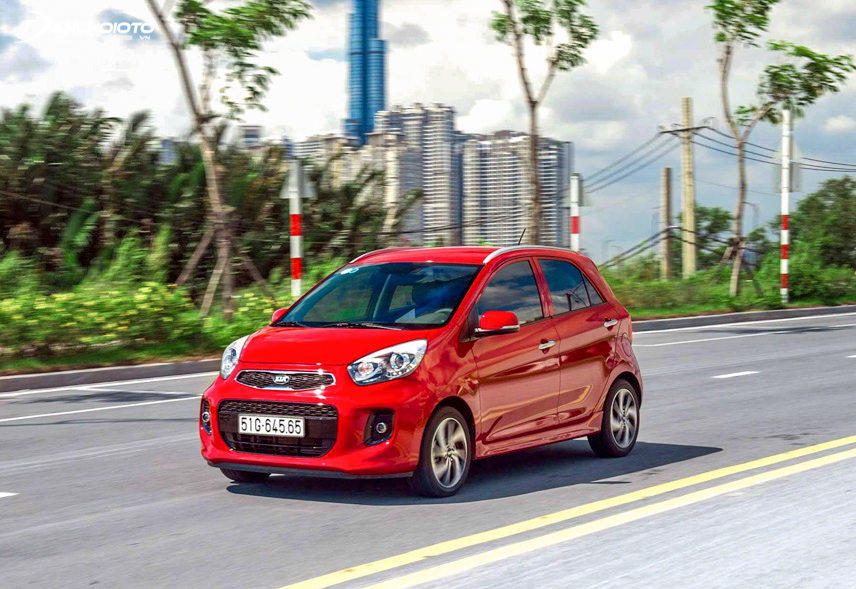 The body of Kia Morning 2018
While the older Chevrolet Spark 2018 brings a sportier, more sporty-friendly part. In particular, in the details of the rear door handle of the car, the engineers of the company still keep the hidden door handle design to help the car bring many looks of the attractive two-door sports cars. In addition, Chevrolet Spark is also equipped with electric folding rearview mirrors, especially with modern glass heating.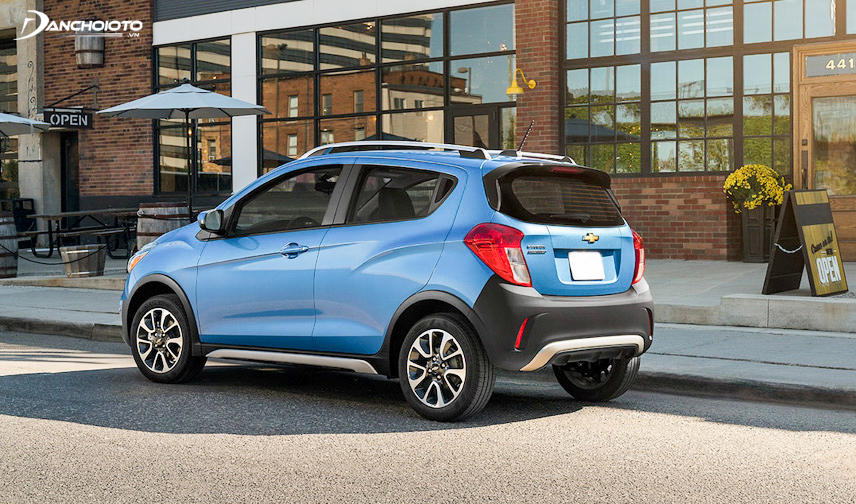 Chevrolet Spark 2018 has a sporty body design
Compare the old Chevrolet Spark and Kia Morning 2018 In terms of equipment fitted to the wheels, the Morning has a more attractive lazang design with 4 double-spoke beautifully arranged. Equipped with wheels up to 15 inches in size, this model becomes much more powerful. Meanwhile, the lazang design of Spark 2018 is equally modern. The car has a 14-inch dual-spoke aluminum alloy wheel design of 14 inches.
Rear
Regarding the design of the rear of the car, Kia Morning received quite a lot of positive reviews from leading automobile experts. The rear end stands out thanks to the exhaust assembly in the middle of the rear bumper instead of on both sides as the previous version. Although this is only a fake fake pipe, however, thanks to the equipped with this fake exhaust, the rear of the Kia Morning 2018 becomes more beautiful and sporty. Morning is equipped with sharp LED taillights in the high-end versions, while the lower version is only equipped with conventional Halogen taillights.
The rear end of Kia Morning 2018
Meanwhile, American A-class models have slender tail designs and are more harmonious than rivals. Vehicles equipped with rear lights with crystal effects such as headlight design bring quite eye-catching view points. In addition, the arrangement of the number plate with 2 reflective lights makes the rear of Chevrolet Spark more synchronized and balanced.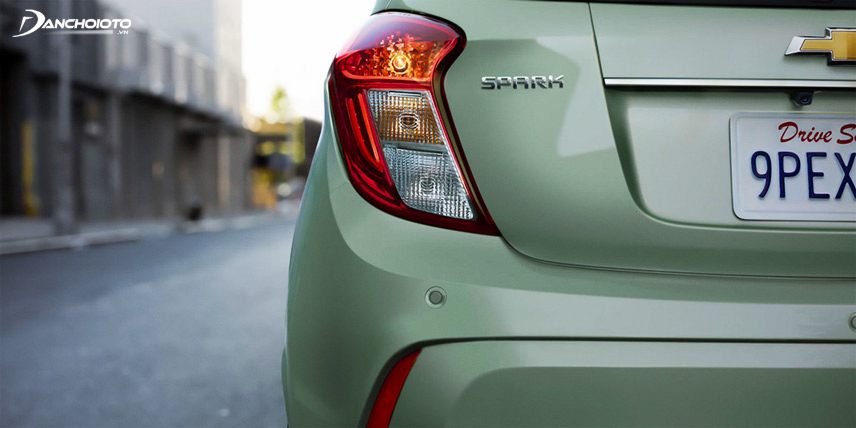 Eye-catching cluster of lights on American A-class models
Compare Kia Morning and old Chevrolet Spark 2018 in terms of interior
Interior space
The 2018 Kia Morning and Chevrolet Spark are both limited in interior space. Although these two models are priced at the same price as the old i10 2018, the Morning and Spark interiors are inferior to the i10. Most users rated Kia Morning and Chevrolet Spark as having limited space.
Interior space of Kia Morning 2018
In terms of equipment, Spark 2018 is equipped with felt seats in all versions. Although the manufacturer intentionally used more beautiful patterns, it did not bring much effect. The model still gives users uncomfortable feeling because the felt is easy to dirty, moist and smelling. Therefore, if you want to have a better experience, the owner must have Spark leather leather seats. Meanwhile, Kia Morning 2018 is equipped with leather seats in the middle and high-end versions, only in the lowest version can use the felt seats.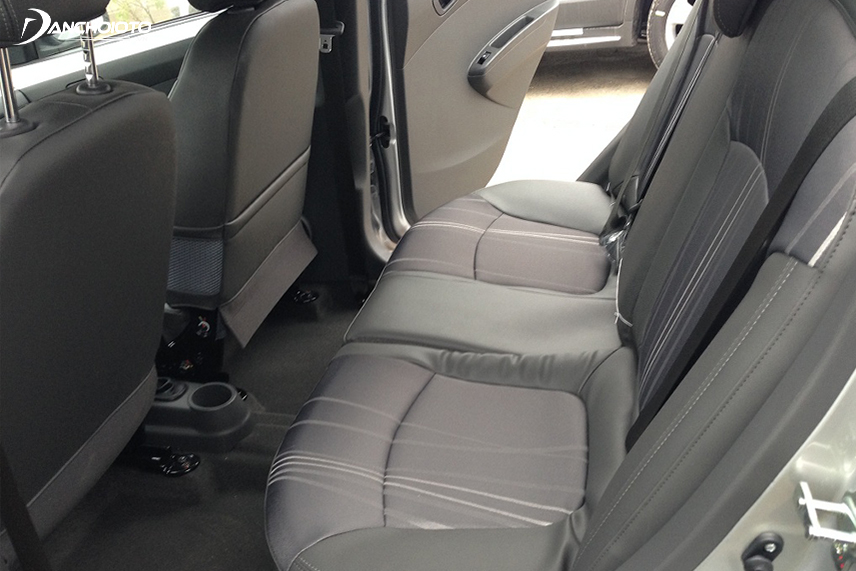 Interior space of Chevrolet Spark 2018
In the older Chevrolet Spark 2018, the car was only equipped with 2 headrests in the back seat. This creates a lot of inconvenience in the case of a car carrying 3 adults. This is considered a downside to the 2018 Chevrolet Spark, which makes this car inferior to the car from the same segment from South Korea with fully equipped with 3 headrests for the rear seats.
Compare Kia Morning and Chevrolet Spark 2018 In terms of steering wheel equipment, Spark scored more points compared to manual changes. From the design to the material of the Spark steering wheel, it feels more sporty, luxurious and beautiful. Meanwhile, the steering wheel of Kia Morning is rather 2-spoke style "rural".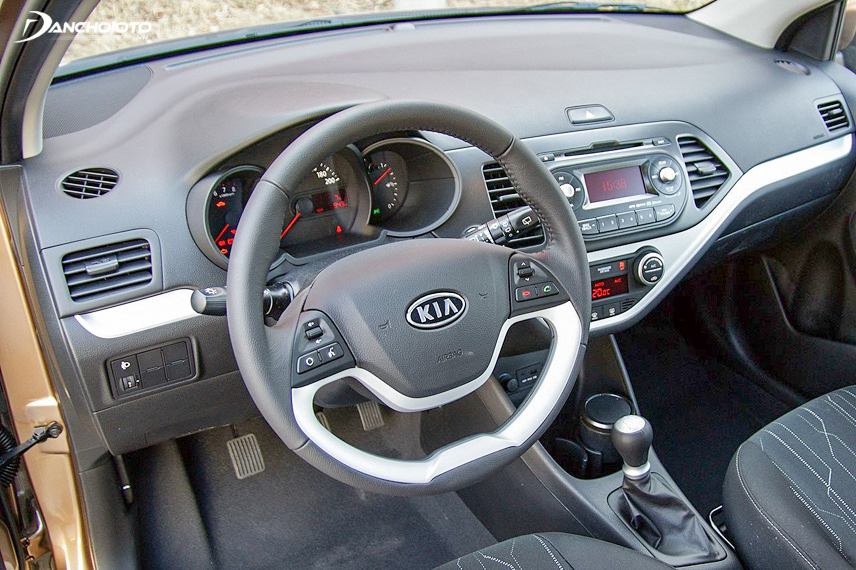 Modern steering wheel design on Kia Morning 2018
Behind the steering wheel, Kia Morning is equipped with a display cluster that is quite intuitive and easy to observe, but the design is quite monotonous. While the Spark clock cluster is small, it feels more sporty and more modern.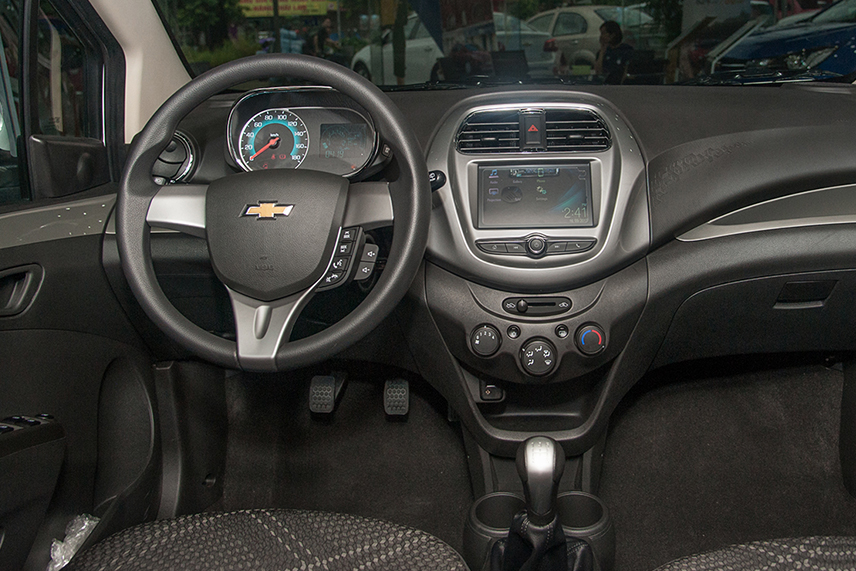 Steering wheel and instrument cluster of Chevrolet Spark 2018
Equipped with amenities
Review Chevrolet Spark 2018 on comfort equipment, the car is equipped with a modern entertainment system with Mylink technology of the 2nd generation. This is a modern entertainment system that is preferred by many users. connect via USB, AUX, Bluetooth with 4-speaker sound system. It is also equipped with a large 7-inch entertainment screen on the high-end version that is no less than the opposite. In addition, the 2018 Chevrolet Spark is also installed with regional air conditioning, power windows, smart keys.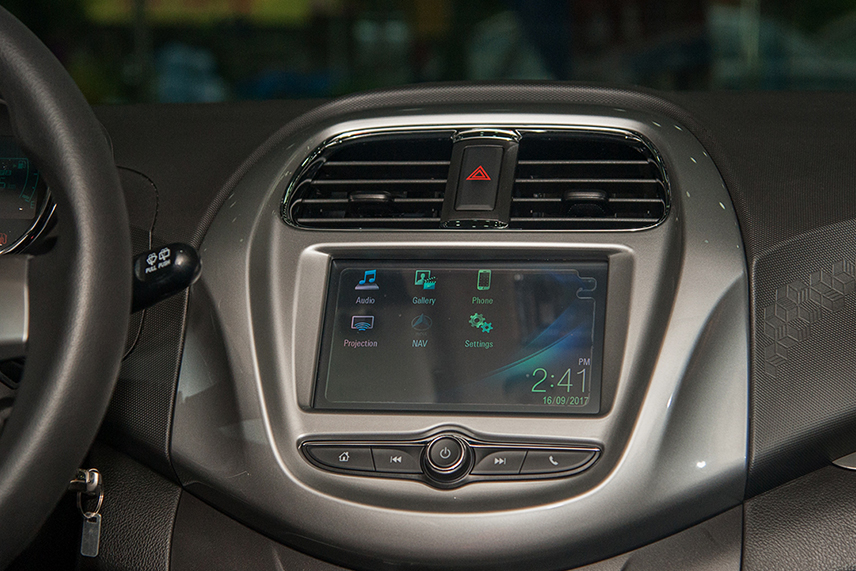 Infotainment system on Spark 2018
For Kia Morning 2018, the car is still considered to be the car with the most modern facilities in the segment. The car is equipped with automatic air conditioning on the premium version for smart and easy to use air conditioning. In addition, Kia Morning 2018 is also equipped with power adjustment windows, back door glass drying and 12V phone chargers … In terms of entertainment system, the Korean A-class model is equipped with a 7-inch entertainment screen with USB, AUX, Bluetooth and GPS navigation for drivers.
Compare the old Kia Morning and Chevrolet Spark 2018 in terms of engine / performance
Engine
The old Kia Morning 2018 is equipped with an engine block 1.25L capacity, 4 cylinders in line for maximum power of 86 horsepower and maximum torque of 120 Nm. This engine block comes with two gear options including 4-speed automatic and 5-speed manual.
While, The 2018 Chevrolet Spark is powered by a 1.2-liter petrol engine that can produce 80 horsepower and 108 Nm of torque. This engine comes with a 5-speed manual gearbox. One significant downside to the 2018 Spark is that it doesn't have an automatic version.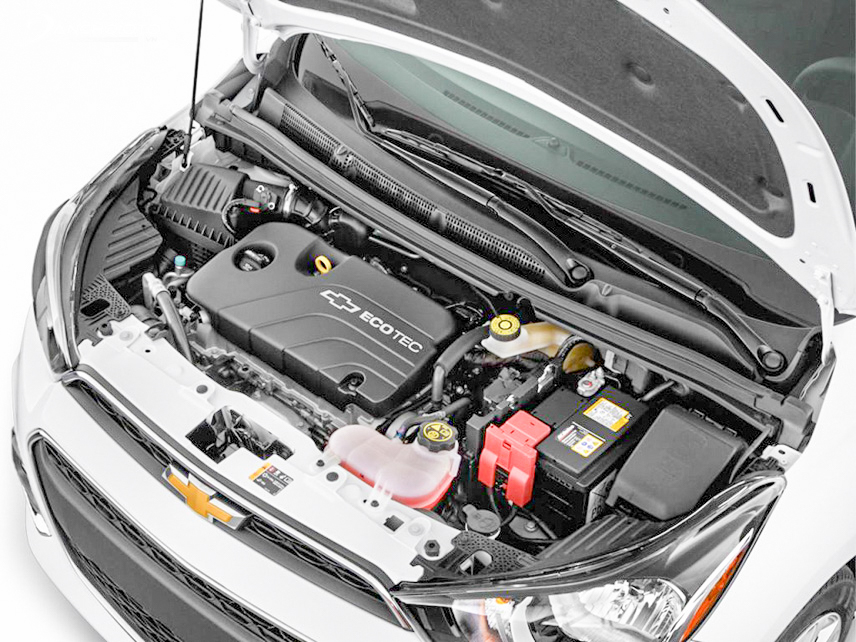 Chevrolet Spark 2018 has no automatic version
Operate
Comparing two models of performance, both cars have the ability to move flexibly in crowded areas. However, when comparing carefully, it seems that the victory is quite inclined to Kia Morning 2018. This model brings quite a firm and smooth driving feeling when accelerating. Although the car is quite shaky when moving at high speed, but the Morning for quite gentle cornering ability thanks to the electric power steering.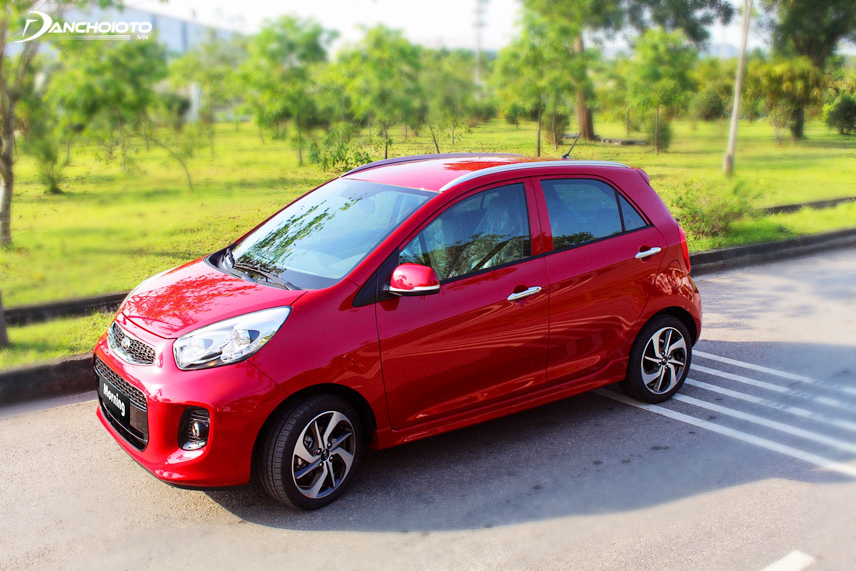 Korean models possess the ability to operate compact lagoons
Meanwhile, the old Chervolet Spark is capable of turning lower than the opponent with a 5 m revolving glass (4.8 m for Kia Morning 2018). In return, Spark has the highest car ground clearance in the segment up to 160 mm. With this figure, this A-class vehicle is completely capable of simple climbing and the ability to move on complex roads is much easier than the opponent. However, a big drawback of Spark is that the car is often turned off and proved quite heavy when traveling on roads with a steep slope.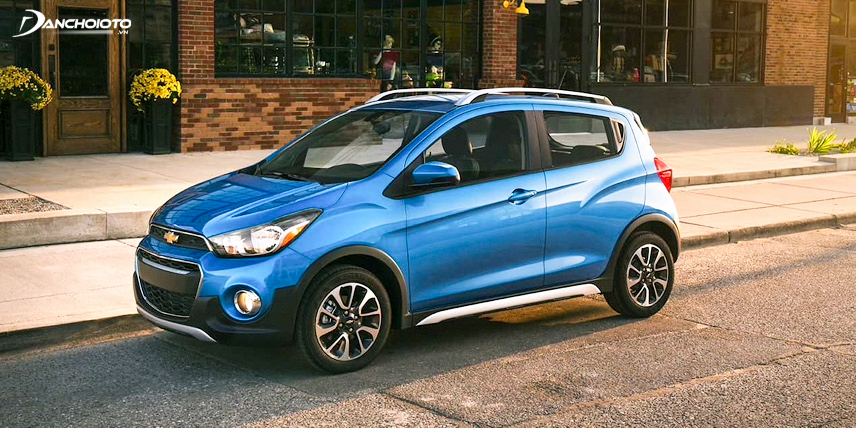 Spark 2018 owns the leading rooftop lighting segment in the segment
In terms of fuel economy, Chevrolet Spark is inferior to rivals. Specifically this model consumes 7.6L / 100km of urban roads, while Morning costs only 6.9L / 100km.
In terms of safety equipment, the two models have quite a lot of basic features such as: 2 airbags, anti-lock braking system, electronic brake force distribution system, anti-theft lock, anti-theft system anti-skid control, reversing camera …
Should buy the old Kia Morning or Chevrolet Spark 2018?
Currently, both of these old models are for sale quite popular in Vietnam market.
The price of the old Kia Morning 2018 car ranges from 280 to 350 million VND.

The price of Chevrolet Spark 2018 currently ranges from VND 230 – 300 million.
The reason for the price of old Spark cars is much cheaper than the price of old cars in part because the new Spark cars have stopped selling.
Through the above assessments, it can be seen that Kia Morning and Spark are reasonable options to buy used cars of about VND 300 million. In particular, the old Morning 2018 is superior in equipment and performance compared to Spark. However, with the advantage of price and strong, dynamic design, the old Spark 2018 is also a very worth considering car.
Hoai An