At the Galaxy Unpacked event on January 14, Samsung released its latest true wireless headset, the Samsung Galaxy Buds Pro. This is a Samsung strategic headset to directly confront the Aipods Pro from the Apple house. Let's compare Samsung Galaxy Buds Pro Vs. Airpods Pro go through this article to see which are the best headphones.
Article translated from technology site Tom's Guide.
See also: On hand Galaxy Buds Pro: Small pea-style design, with new extreme active anti-stabilization feature and all-day battery life
A little point through the configuration parameters of Galaxy Buds Pro vs Airpods Pro a little bit
Galaxy Buds Pro uses a Broadcom BCM43015 audio processor. With an in-ear design that feels comfortable around the ear, comes with 35db noise resistance to support ANC, voice detection. The headset is also IPX7 water resistant and has a battery life of up to 18 hours when used with the charging pod. The device also supports Bluetooth 5.0 and AAC, SBC, and SSC (Samsung Scalable Codec) technologies.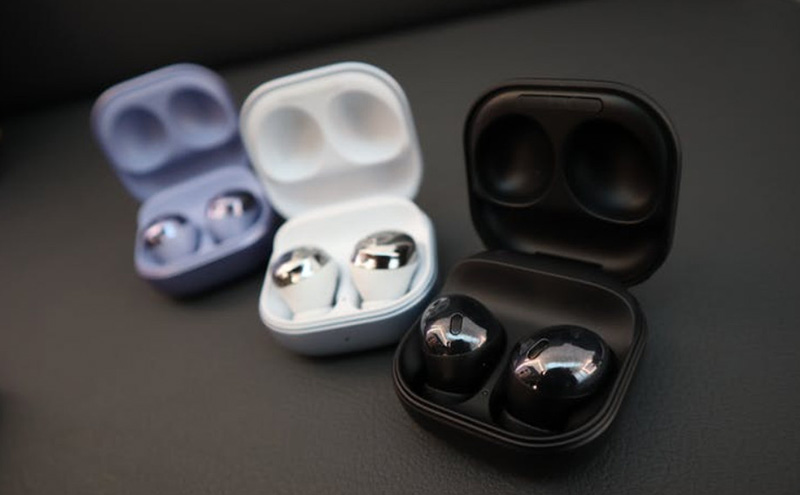 The Aipods Pro also have an in-ear design, using Apple's custom H1 chip. The headset is sweat resistant and lightweight, meets IPX4 standards. In addition, AirPods Pro use Bluetooth 5.0 connectivity, supporting 2 active noise cancellation and crosstalk. Airpods Pro is also equipped with wireless charging capabilities and has up to 24 hours of battery life when used with a charging pod.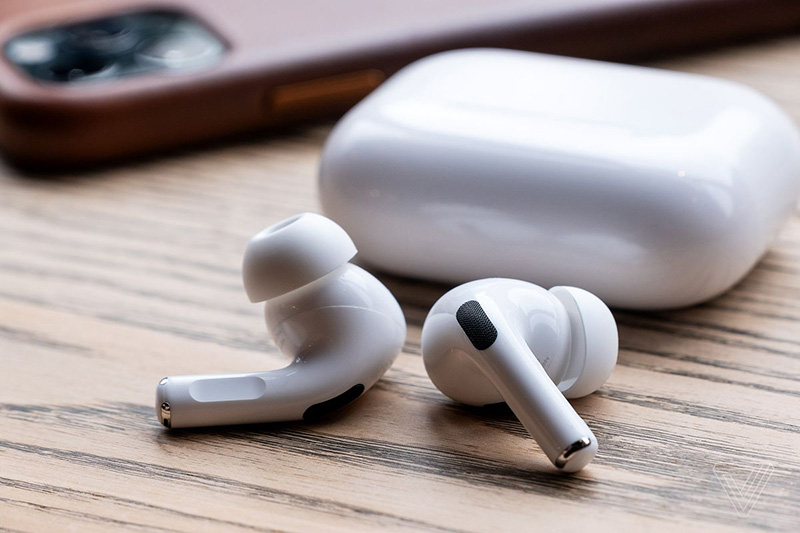 And that is the configuration parameters of 2 devices. Next, let's start a detailed comparison of Galaxy Buds Pro vs Airpods Pro.
Experience the feeling of wearing Galaxy Buds Pro vs Airpods Pro?
The Galaxy Buds Pro and the AirPods Pro have many differences. Samsung's new headset model has a round design in the ear and doesn't have a long body like the rival. The Buds Pro also has a silicone tip like the AirPods Pro, but the practical experience is not as comfortable to wear as Apple's headphones.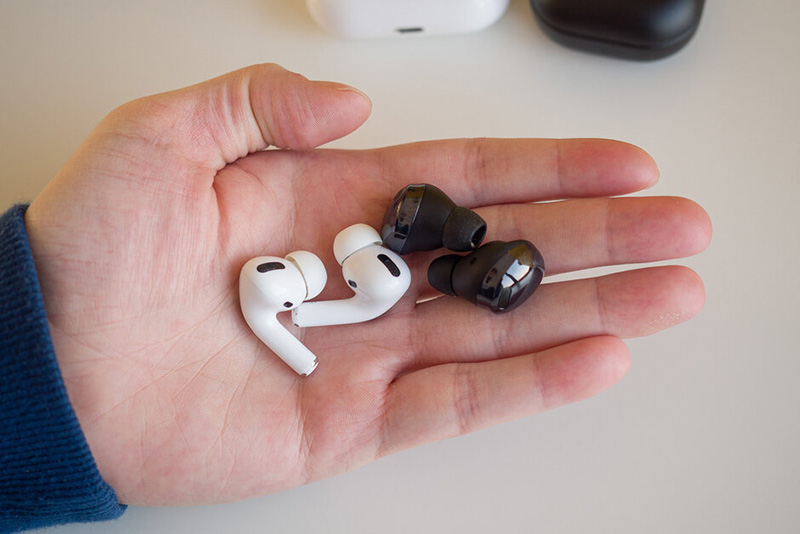 With Galaxy Buds Pro, users need to attach the headset tightly to the ear so as not to fall while in use. If these headphones are not attached securely, the sound quality and active noise cancellation will be affected. Samsung also offers the Buds Pro some other silicone tips instead, but in terms of wearing experience, it is still not with the AirPod Pro.
But on the Galaxy Buds Pro there are plenty of colors to choose from. I am quite impressed with purple blue, which is really beautiful.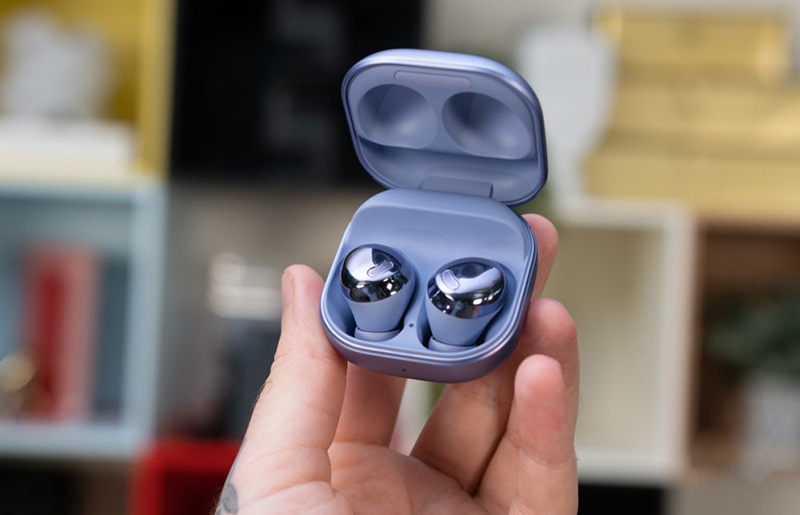 In my opinion, the designs of both have their own highlights and impressions. I will choose purple on Buds Pro because it is quite impressive and different. But in terms of the feeling of wearing, I like the Aipods Pro more than the Galaxy Buds Pro.
In terms of features, Galaxy Buds Pro vs Airpods Pro: Who will outperform?
‌AirPods Pro‌, Galaxy Buds Pro are all equipped with active noise cancellation (ANC) with pretty good quality. However, when comparing the reality, we find that the Buds Pro is still a bit worse than the ANC in the AirPods Pro. Although the Buds Pro feature has been improved compared to Buds Live, members of the Macrumors site commented that it is not as good as the AirPods Pro. The Ambient mode of the Galaxy Buds Pro headphones is also not comparable to the Transparency mode of the AirPods Pro.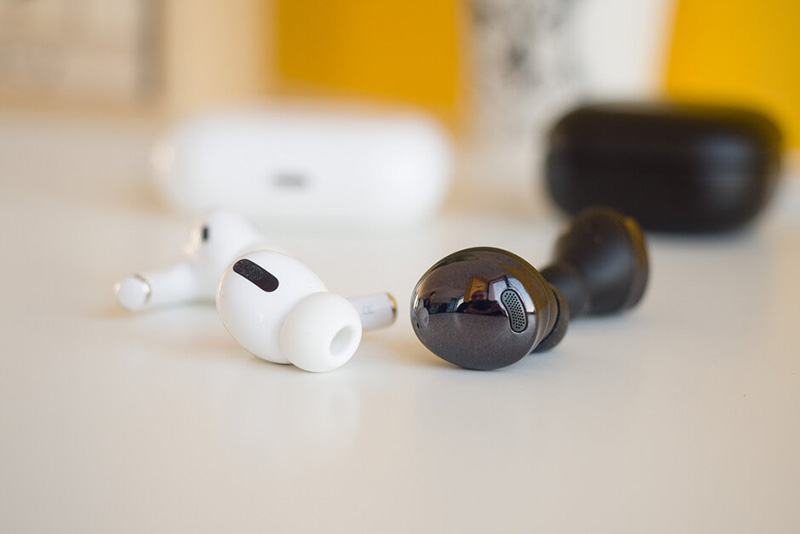 But there is one feature that I find Samsung headphones own that the opponent does not have is voice recognition. This feature will help reduce volume as well as enable ambient mode when capturing the user's voice while talking. This is one of the practical advantages that the Galaxy Buds Pro brings.
Galaxy Buds Pro vs Airpods Pro: which touch is better?
In this part, I am quite impressed with the manipulation on Aipods Pro when making a complete difference on the true wireless headphones in the market. The Aipods Pro operations are pressure touch and for easy visualization, this is like the home button on the iPhone 7 and 8.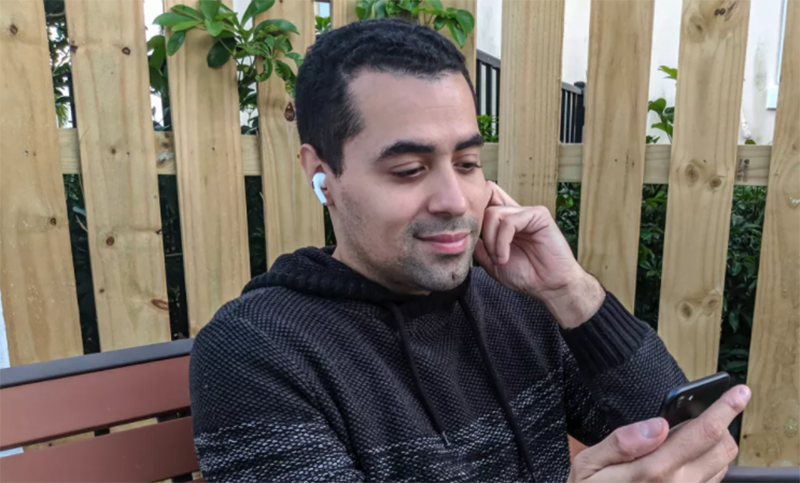 On the Bubs Pro are just normal touches, so I have no impression. Samsung has equipped the headphones with touch controls, that is, touch lets you play / pause, skip tracks and turn ambient mode on / off.
In this part, I lean more towards the Airpods Pro because the manipulations are very creative and the experience is very impressive.
Galaxy Buds Pro vs Airpods Pro: Which sound quality is better?
In this sound part, it is really difficult to distinguish between both devices because the sound quality of both is quite equal. The bass and treble ranges are both adequate and both do quite well. But the Galaxy Buds Pro has a slightly warmer bass range than the Aipods Pro so listening to EDM songs will be more earful.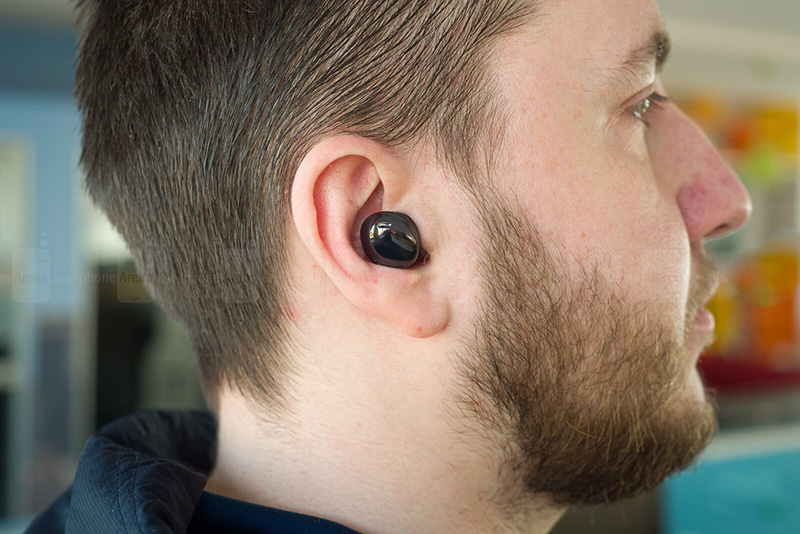 The sound on both of these headphones is of excellent quality, so the choice of which headphone model has better sound quality will depend on each individual's personal preference. For me, I would choose Buds Pro because I don't have an iPhone, sad …
Is the Galaxy Buds Pro better than the Airpods Pro?
The Galaxy Buds Pro comes with a small, easily pocketable case and offers an extra 18 to 20 hours of battery life depending on whether the user uses the ANC feature. The headphones themselves will provide up to 5 hours of use with ANC turned on and 8 hours with ANC turned off.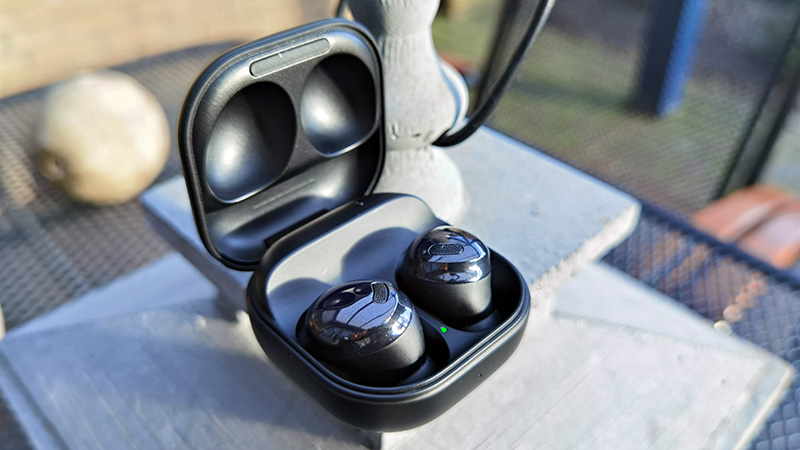 Meanwhile, the AirPods Pro offers 4.5 hours of use on a single charge with ANC enabled and 5 hours with the feature turned off. Like rivals, Apple's headphones also come with a case that offers up to 24 hours of use.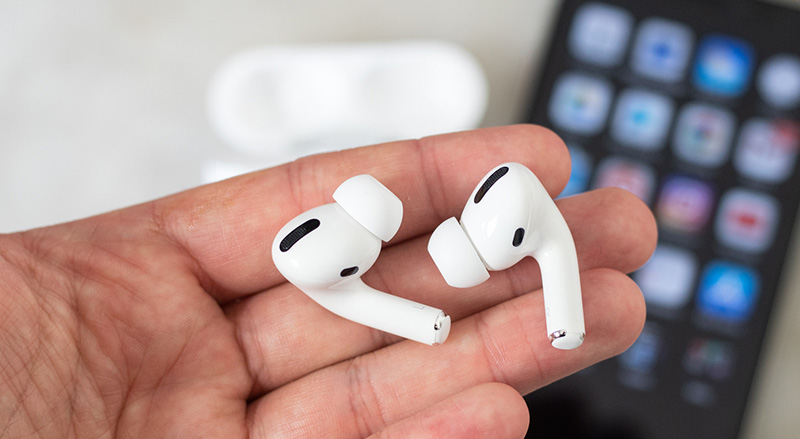 Both have wireless charging, but the time on the Buds Pro is higher than the Aipods Pro when used for listening. And the Buds Pro uses the popular USB-C charging port, while the Aipods Pro uses the same lightning port as the iPhone models.
In this section I will choose Buds Pro because the battery life is higher than the AIpods Pro.
Conclude
Both 2 offer suitable experiences for 2 different users. If you use andoird like me, then choose Samsung Galaxy Buds Pro if it is a Samsung phone, the better. If you use an iPhone, choose Aipods Pro right away.
Which headphones do you like best? Which headphones will you choose? Leave the comments below.
Source: Tom's Guide
See also: Samsung Galaxy S21 5G detailed review: What's the smallest flagship in the Galaxy S21 series that makes many people flutter?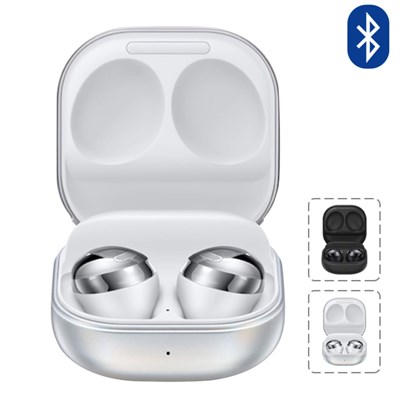 Tai nghe Bluetooth True Wireless Samsung Buds Pro
4.990.000₫
See details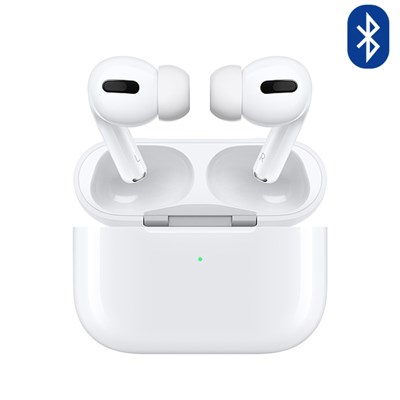 AirPods Pro Apple Wireless Charging Bluetooth Headset MWP22 White
5.592.000₫
6.990.000₫
-20%
See details
Edited by Vu Truong An
Not satisfied with the article
270 views
Related posts
First impression of Galaxy M12: 6,000 mAh battery, 48 MP camera, large screen with multi-color design


7 hours ago

Galaxy M12 suddenly launched in Vietnam: Outstanding with a large screen, a huge 6,000 mAh battery, 48MP camera, what about the price?


1




10 hours ago

More evidence shows that the smartphone Galaxy A32 4G, Galaxy A52 4G and Galaxy A72 4G are about to launch


13 hours ago

iPhone 13 (iPhone 12s) exposes the design of the rear camera cluster, which looks much more refined and easy to clean than the iPhone 12 Pro


14 hours ago

This could be the time to launch Samsung Galaxy Z Flip3 and Galaxy Z Fold3, several months earlier than expected


14 hours ago

Galaxy S21 + 5G in hand: Really beautiful purple, comfortable to hold, everything brings a premium experience


14 hours ago
.