On January 15, 2020, the Pong Drang Commune Police, Krong Buk District, Dak Lak, had just summoned 2 7th grade students for producing, storing and trading firecrackers.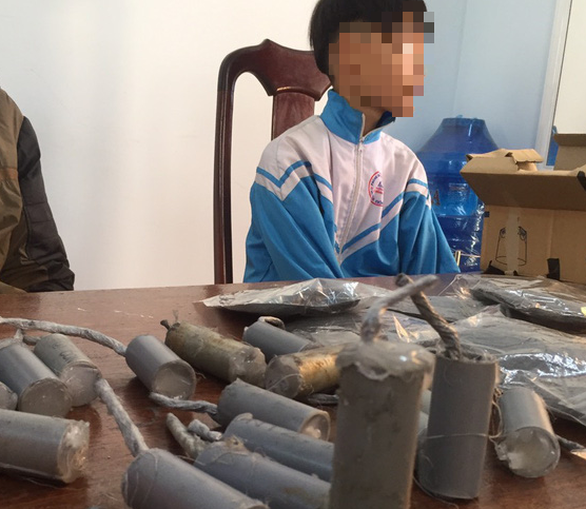 According to the results of the survey, the incident began with U.H.P (14 years old, a 7th grader of Le Hong Phong Secondary School, Pong Drang Commune). Through many Youtube channels, P learned how to make firecrackers and then borrowed money from friends to buy manufacturing materials. As a result, P made 23 too. P himself burned a test dike and brought the rest to a person in Buon Ho town for VND 7,000 / fruit.
After making the transaction, P gives the leftover materials to P.N.H (a classmate) to teach how to make firecrackers. During the manufacturing process, P.N.H had been burned by an explosive. Thankfully, the family was rushed to the emergency room at Hoa Binh General Hospital. Currently my health is recovering.
From the incident, it can be seen that the cause of the incident originated from the clip making of firecrackers online. To verify this problem, we tried searching for the keyword "how to make firecrackers" on Youtube. And surprisingly, the number of clips and views really startled many people.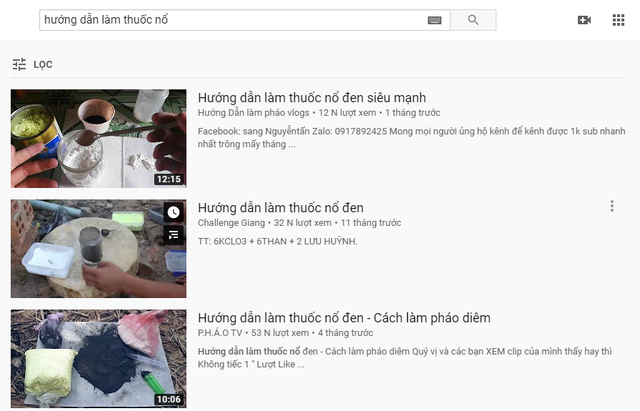 It is not difficult to find clips teaching how to make cannons online
From the recipe for making firecrackers, to the instructions for making black powder, how to make fireworks, how to make hand grenades, how to make small fireworks, even petrol bombs and chemical bombs … meticulous guide. The number of people watching these clips is extremely large, some clips are a few thousand, many are up to hundreds of thousands, half a million …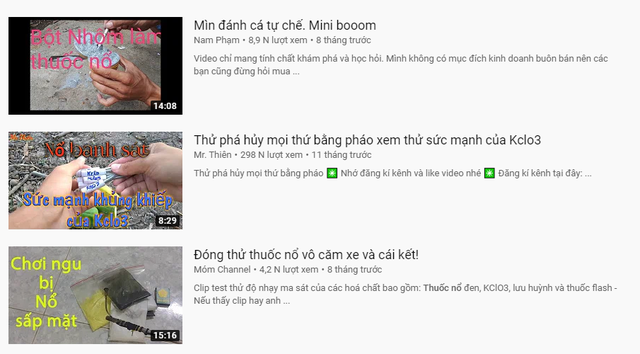 Both YouTube and the online community need action to boycott these malicious products.
In all respects, such content is extremely dangerous, regardless of whether the child is an adult or an adult. I think it is time for YouTube to really pay attention to these malicious products. With the online community, we also need to join hands to boycott and denounce such clips. Because of a clean, civilized and progressive network environment, we cannot ignore it.