Karaoke speakers "go anywhere": JBL PartyBox On-The-Go
As the name suggests, the JBL PartyBox On-The-Go owns a neat, portable design, built-in strap to put the speaker on the shoulder, just the spirit of "go anywhere". There is even a bottle opener on the wire, serving users to "enter the party" immediately.
Power 100W, JBL Pro Sound technology, ensures On-The-Go's sound can be heard well at a distance of 8 – 10m, suitable for "porridge" sessions at a moderate scale from 10-20 people .
The 2 attached microphones capture good voice, stable connection, give natural, warm vocals, do not mix with background music, there is no phenomenon of breakage or breathlessness due to amplifier fatigue. The speaker allows adjustable amplification / decrease, treble, bass to bring a more enjoyable, professional singing experience.
Other features such as bright, bright RGB LEDs, lots of fun effects, can "bounce" to music or IPX4 water resistance, withstand splash water, light rain, can be used in swimming pools, beaches at the same time The maximum battery can be up to 6 hours, which is another valuable plus for JBL PartyBox On-The-Go to become the most worth buying portable karaoke speaker on this Tet holiday.
Currently, JBL PartyBox On-The-Go is being given incentives up to 2 million VND, the price is only 7,990,000 VND.
Speaker "penetrating" for beauty lovers: Harman Kardon Soundstick 4
Soundstick 4 is the 20th anniversary version since the first Soundstick was born under the hands of "witch" designer Jony Ive, former chief designer of Apple, who is behind many "legendary" products like the iPhone. , iMac, iPod …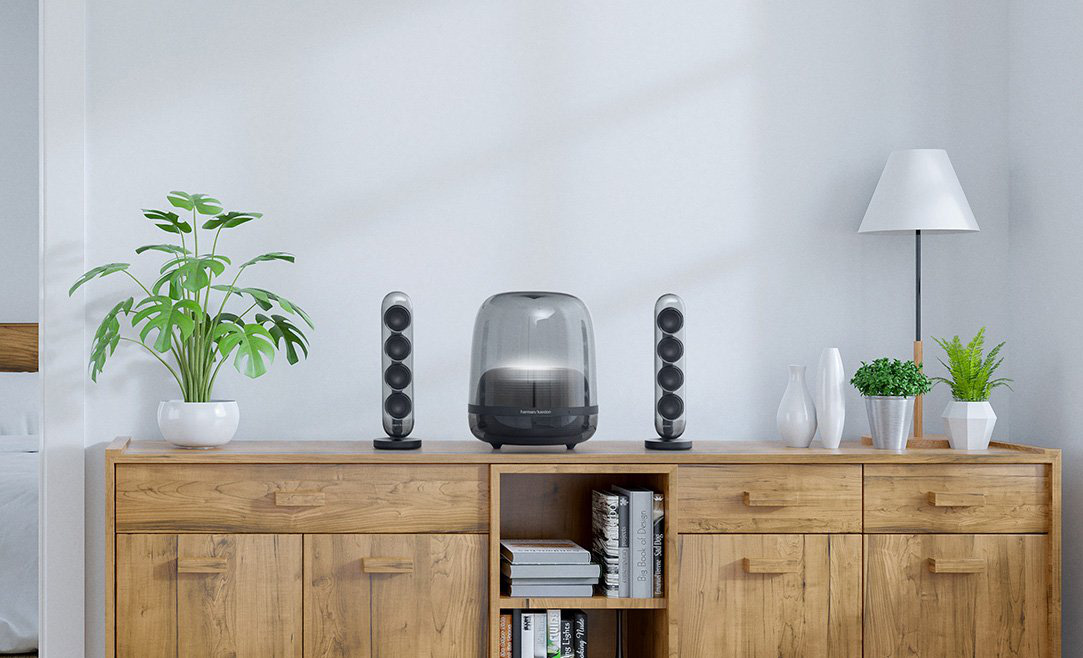 With a large sub with a 5-fold increase in power up to 100W, right from the first bass, Soundstick 4 can make many people admire. The bass is extremely rich in volume, deep down, powerful, especially at high volume levels and of course ready to vibrate the table, vibrate the chair.
The price of Harman Kardon Soundstick 4 is currently about 7,990,000 VND and comes with JBL Tune 120TWS headphones, worth up to 2,390,000 VND. This will be a more affordable choice for you to enhance the listening experience on your phone, laptop or PC.
Soundbar class elevates your TV: JBL Bar 5.1
JBL Bar 5.1 is one of the most versatile soundbar models today when it meets almost all of the current top technologies including Dolby Digital, Dolby Pro Logic II and DTS. JBL SoundShift technology allows convenient instant switching between audio from TV and Bluetooth audio from mobile phone or tablet.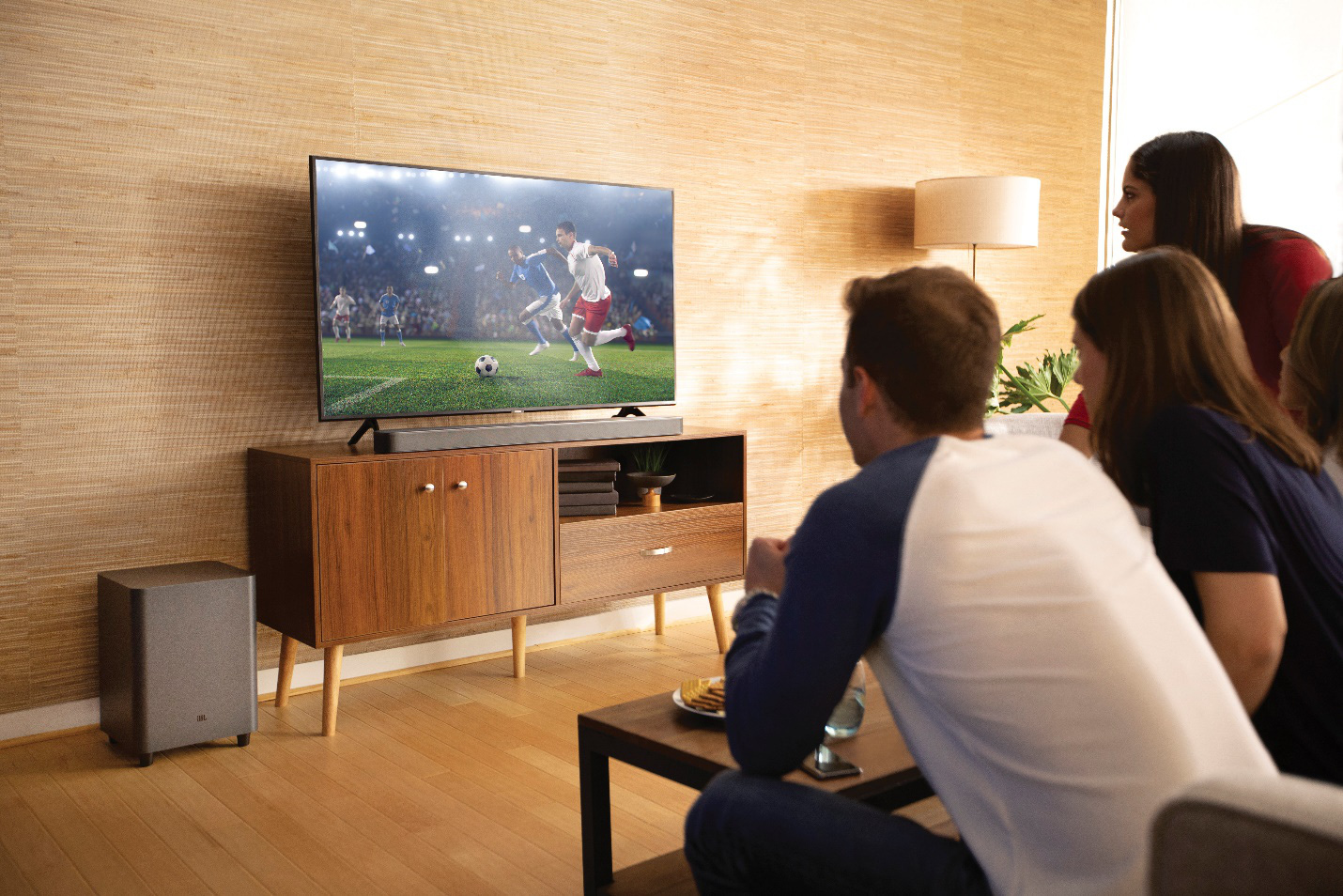 In addition to a huge capacity of up to 510W, the most unique feature of the JBL Bar 5.1 is the ability to separate 2 surround speakers from the main speaker bar, allowing you to freely customize the speaker placement to best suit the space. use. Two surround speakers are equipped with batteries with a life of up to 10 hours, so you can comfortably enjoy music and movies all day long without worrying about interrupting.
Another highlight of the JBL Bar 5.1 is its effectiveness in reproducing powerful lows thanks to the equipped with a wireless subwoofer with a driver up to 10 "(250mm) in diameter. how vividly in blockbuster movies is compared to the sound outside the theater.
The price of JBL Bar 5.1 is currently preferentially up to 3 million VND, only 15,990,000 VND, with a JBL Tune 120TWS headset, worth up to VND 2,390,000.
Soundbar for movie devotees: JBL Cinema SB 450
Right from the name, you can immediately see the JBL Soundbar model that wants to target movie fanatics. Therefore, JBL Cinema SB 450 maximizes support for 4K Ultra-HD standards with HDR and HDCP 2.2. Three HDMI in ports allow easy use with all sources from TV, set-top-box HD … and come with handy wall mount accessories.
Subwoofer with powerful bass power from 8 inch (220 mm) drivers, capacity up to 200W, easily customize the strength of the bass range depending on preferences. The unique feature is that the JBL Cinema SB 450 is equipped with technology to recognize and optimize the presentation content, making clear the voice of the character in the movie without having to increase the overall volume.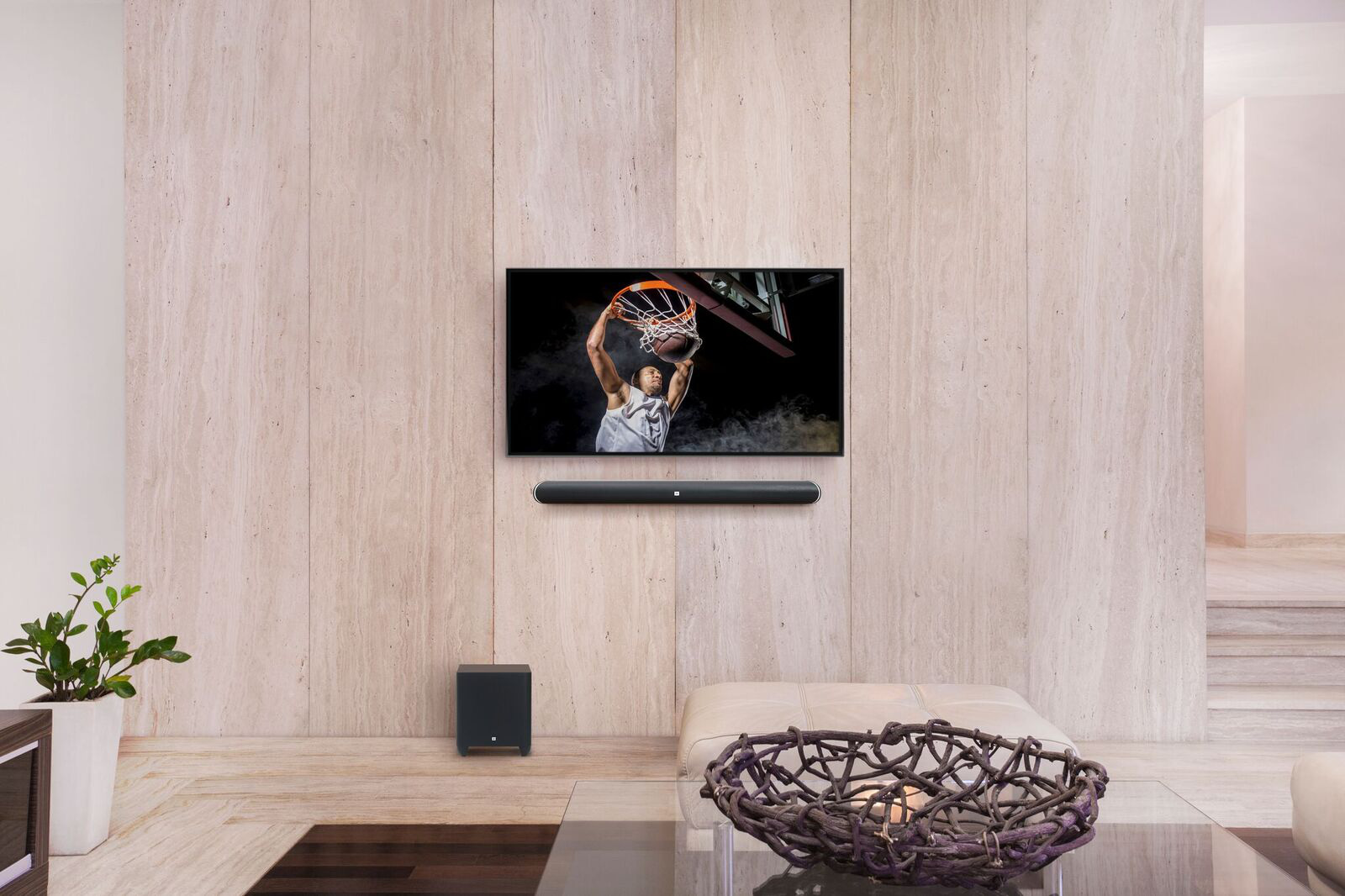 This soundbard model is also easily compatible with your home TV remote so that you can control everything with just one remote. Cinema SB 450 is fully equipped with wireless connections such as Bluetooth and JBL SoundShift fast transfer technology to quickly switch between devices such as TVs, phones, and tablets.
Currently, JBL Cinema SB 450 has a preferential price of more than 40%, only VND 7,990,000. This is a great bargain for those who want to upgrade the sound quality of their TV, bringing exciting experiences with movies, music or games.
Users can find and buy products at the JBL Vietnam website.