After 2 years since Kratos returned to the God of War 2018 version, fans are finally about to continue their journey to conquer Northern Europe of the Greek god. Called God of War: Ragnarok, the game is expected to be released in 2021, alongside PS5.
In the Teaser we see an icy Omega God of War emblem adorned with Nordic Runes, while Kratos insists on the image, "Time is coming. You have to prepare yourself."

The slogan "Ragnarok is coming" serves as what we saw at the end of God of War 2018, suggesting that the journey of Kratos and Atreus (Loki) will be the final earthquake of the Norse gods.

Back at the beginning of 2018, the gamer world was awake by the return of the super-God of War after nearly a decade of silence. And with all that time, Santa Monica has brought players a game that ranks among the best. Not only because of the open nature in an ancient world of Norse mythology, sophisticated graphics and a gameplay that "satisfies" all gamers who love the action of "cutting and cutting", but also hidden in it is a very top story. concise source.
The setting of this God of War is that after many years since Kratos took revenge on the gods of Olympia, he returned to hide and lived with his son, Atreus, in ancient Norway in the kingdom of Midgard. Sadly, Kratos's second wife and Atreus's mother passed away, leaving her wish to scatter her ashes at the top of the nine kingdoms. During their journey, the father and son go through countless trials wherever they go, uncover the secrets of the kingdoms, face off against fierce enemies. But the best thing will still be the story of paternity throughout the game's length. Finally, when the father and son return home and live a simple life.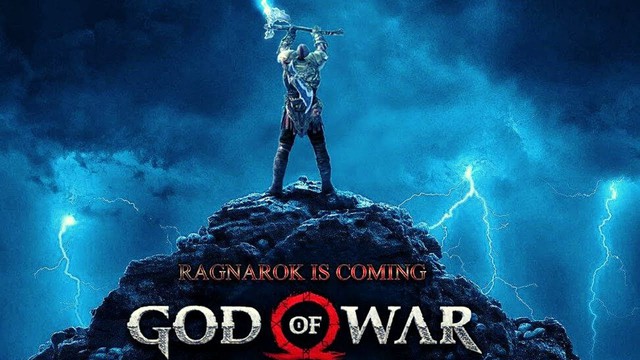 In the final scene of God of War 2018, Thor – the powerful thunder god of the Nordic people appeared and confronted the father and son Kratos. What will happen? Thor came here out of good will or to avenge the death of his brother Baldur? And will Atreus (Loki) play a role in the upcoming Ragnarok event? Let's look forward to the latest release in 2021.