Most VR games aim to make players immersed in another world: Amusement parks, ghost hospitals … However, this game is different – it wants players to learn how to classify garbage correctly, as fast as possible.
On the 26th, a video about a VR game boots in Shanghai became viral on Weibo.
China uses VR games to guide people to sort garbage
This game, it doesn't sound like it sounds good. However, it suddenly became attractive because the people of Shanghai had just been ordered to sort garbage according to regulations.
In which, people have to classify garbage into 4 types: dry garbage; wet garbage (kitchen); recycling and hazardous waste.
From July 1, individuals who violate the regulations on garbage classification in China will be fined 200 yuan (about 670,000 dong), while companies can be fined up to 500,000 yuan (1.7 billion dong).
However, many Shanghai people find it hard to understand because of how to distinguish dry and wet garbage. For example, sunflower husks (dried) are considered wet, while wet towels are dry. In short, the new law is causing people to panic and go to Weibo to complain.
The author of the above game boots, is the VR VitrellaCore education company based in Shanghai. On WeChat, they said the game was released for free in Shanghai and will soon be available on Steam.
While the new rules make many people scratch their heads, it also creates new online business opportunities.
The selling price of small waste bins for classification has increased dramatically on most e-commerce platforms. There are even expert rental platforms, coming to the house to sort out garbage called Xianyu.
And yet, Shanghai is deploying a smart waste bin similar to a mailbox, with an address, an owner and opening it via an app on a smartphone.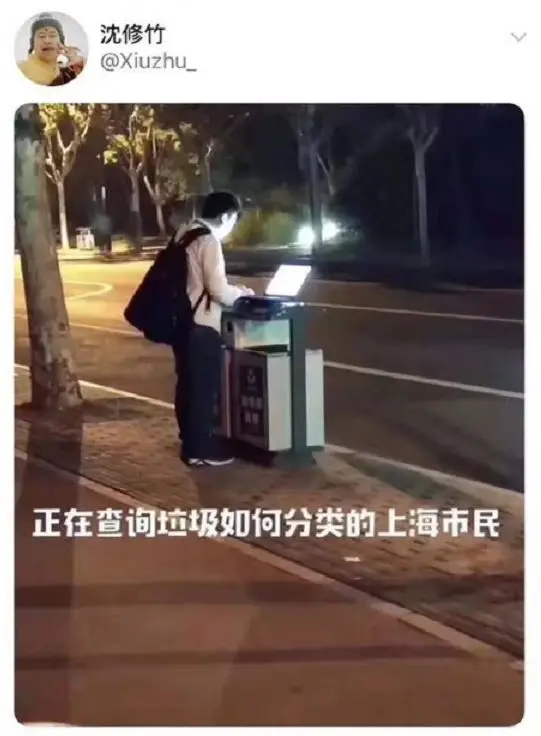 According to A.N