As planned, the facelift version of Chevrolet Colorado will be officially produced in the US later this month. Prior to that time, Chevrolet had released official images of the American pickup.
In the US market, the Chevrolet Colorado 2021 pickup truck has four versions, including Work Truck, LT, Z71 and ZR2 standards. The design of the car will change in each version.
Through the image released by Chevrolet, Colorado 2021 can be seen possessing exterior design inspired by large pickup model Silverado. This is evident through the front design with a new grille and front bumper with larger air cavity.
Compared to the front, the rear design of the Chevrolet Colorado 2021 changes less. The US brand only adds new taillights and a large up and down door step for this pickup model. Even the redesigned rear door with the cross-shaped logo has disappeared, and instead the words "Chevrolet" have been stamped quite large, similar to Silverado's style.
In the regular version, Colorado 2021 is equipped with thick horizontal spokes on the grille, connected to the Chevrolet brand logo. In addition, there is an L-shaped border around the front fog lamp socket and a strong, silver-colored undercarriage.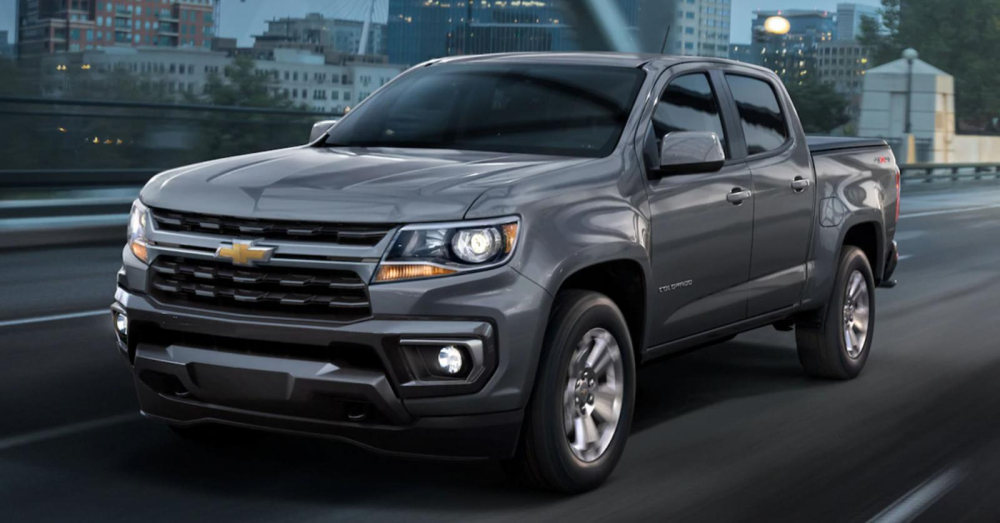 Compared to the other three versions, the Chevrolet Colorado ZR2 2021 has a more aggressive car head design with complex grille and cross-shaped logo in the left corner instead of the middle. And yet, the grille is also divided into 2 floors with a black horizontal bar, stamping "Chevrolet".
In addition to the grille, the Chevrolet Colorado ZR2 2021 also comes with its own fog lamp socket and front bumper, which comes with two red tow hooks. Not to mention the Multimatic damping system, electronic anti-skid lock on both bridges, the 50 mm extra lift kit and undercarriage protection plate.
Unfortunately, Chevrolet has not yet released the interior image and specifications of Colorado 2021. Chevrolet Colorado car prices New has not been revealed.
Lan Quyen
.