The more advanced technology also means that the virus checking tools are also available, but the powerful malware for the computer is herdProtect software.
Related posts
How to check if the APK file contains a virus or not?
Check for a virus infected Macbook based on the following signs
How to detect and remove keyloggers on Mac
How to protect your Mac from malware
How to use Malwarebytes Anti-Malware to scan and check for malicious code on the computer
Is a tool check for viruses quite effective, unlike other software that only scans for viruses and malware in some files and folders. herdProtect can scan all viruses in the entire computer. And it can be said that this is an easy to use part because the interface is quite simple with the function of detecting viruses and malware.

How to check for viruses and malware with herdProtect
Step 1: First to use, you download the software herdProtect
Then install the program
Step 2: Please note that this is a virus checking and detection software to scan for viruses and malware, but herdProtect does not have anti-virus effect and gives warning if it detects spyware or other malicious software. Adware is available on your computer.
After the installation is complete the interface of herdProtect appears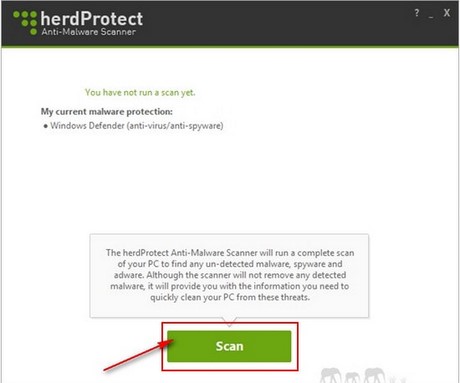 The interface of the software is quite easy to use, just press the button Scan you can scan for viruses and check for malware on your computer.
The virus scanning process goes through 5 phases: Process, Criticals, Cloud Connect, Analyze, Results. Usually the scan takes place quite quickly, but it usually depends on the files on your computer as well as the speed of your internet connection.
If you want to stop the virus scan, just press the "Stop Scan"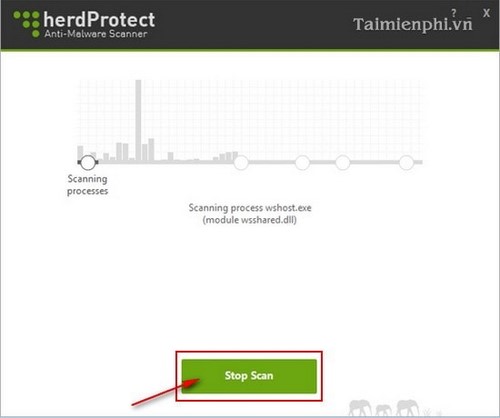 Once the virus scan is complete, the result is displayed, where it shows the files, processes and startup items scanned during the process.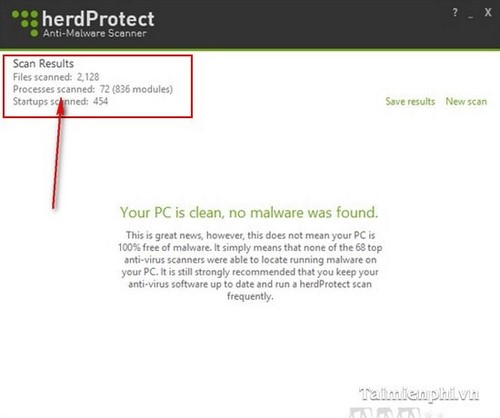 It can be said that the herdProtect virus check and scan program is a pretty good software to detect malware affecting your computer.
Moreover, this software is also integrated on operating systems such as: XP / 7/8 / Vista
Because it is a pretty good and free software, you should not hesitate to see how powerful herdProtect is.
Normally the default home page when you open the web browser is the home page of the web browser publisher, however, one day, you open your browser and come across websites like Initialpage123.com, Forsearch.net, Scoutee.net … for no apparent reason, it's best to removed Initialpage123.com, Forsearch.net, Scoutee.net …. these dangerous websites get out of my browser.
https://thuthuat.taimienphi.vn/kiem-tra-virus-phan-mem-doc-hai-voi-herdprotect-1338n.aspx
With the current distribution of WannaCry malware, millions of computers around the world at risk of this malware are extremely large, in Vietnam, BKAV has released a software called BKAV CheckWanCry with the mission detecting this malicious code, just download and install BKAV CheckWanCry, your computer will be safe.
.