Smart earrings are not a thing, but Caviar's latest creation comes close – AirPods Pro wrapped in 18 karat gold. A single solid piece of gold covers each earbud as well as the charging case.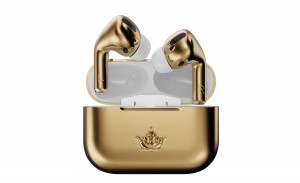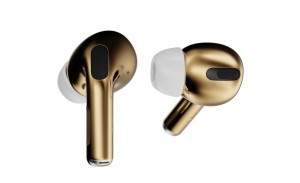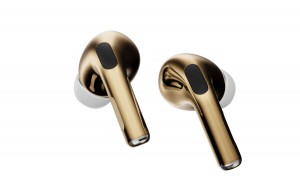 The Caviar Airpods Pro Gold Edition carry the hefty price tag of $67,790
Caviar notes that the buds are heavier than the originals and says it's a good thing. You get what you pay for and in this case, you pay for a lot of gold. Speaking of payment, this is an "if you have to ask" type of situation, but we'll tell you anyway – the Caviar AirPods Pro Gold Edition cost $67,790.
The 99% may have to settle for something like this $1,550 AirPods Pro with genuine python leather and a gold Caviar logo.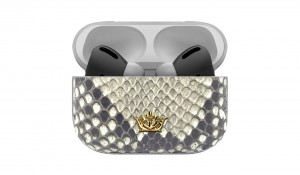 Caviar AirPods Pro Grace are less than $2,000
If you have the money to spend, you can find the gilded AirPods over at the Caviar store.