Certainly the images of drinks below will make you excited, and they appear in the country of Vietnam – the coastal city of Vung Tau.
Appearing on the beach a year ago, these cars not only make delicious drinks but also attract a lot of tourists and locals because of the unique appearance of the car.
These vehicles were not originally specialized vehicles, but they were cargo trucks, minibus. Typically the Mercedes-Benz Sprinter of Chi – Mr. Phu (owner of AMG Tea shop) with an eye-catching pink exterior.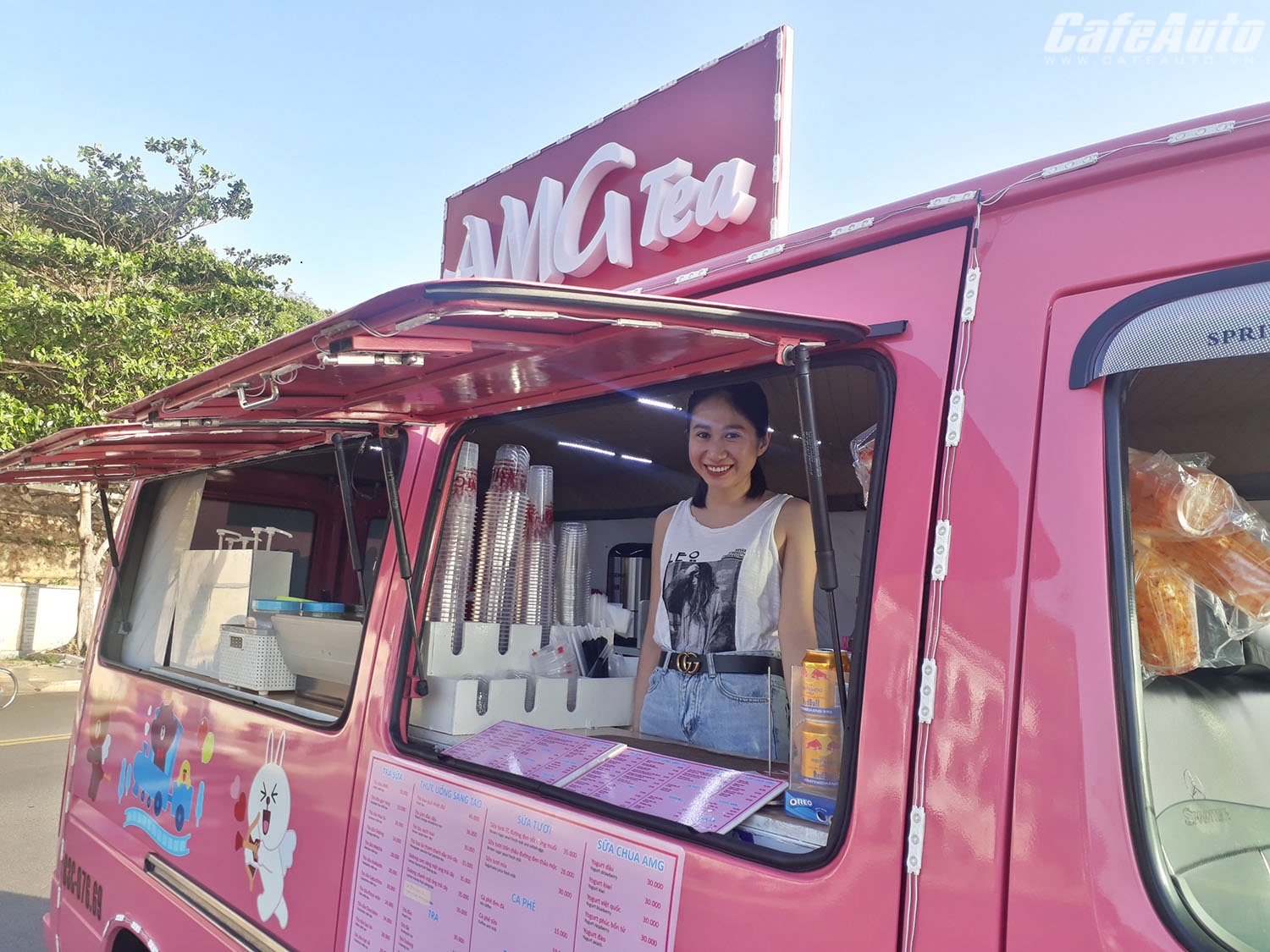 According to Chi's story, the minibus branded "three-pointed star" – Mercedes-Benz – was bought by her for more than VND 200 million and was converted into a truck.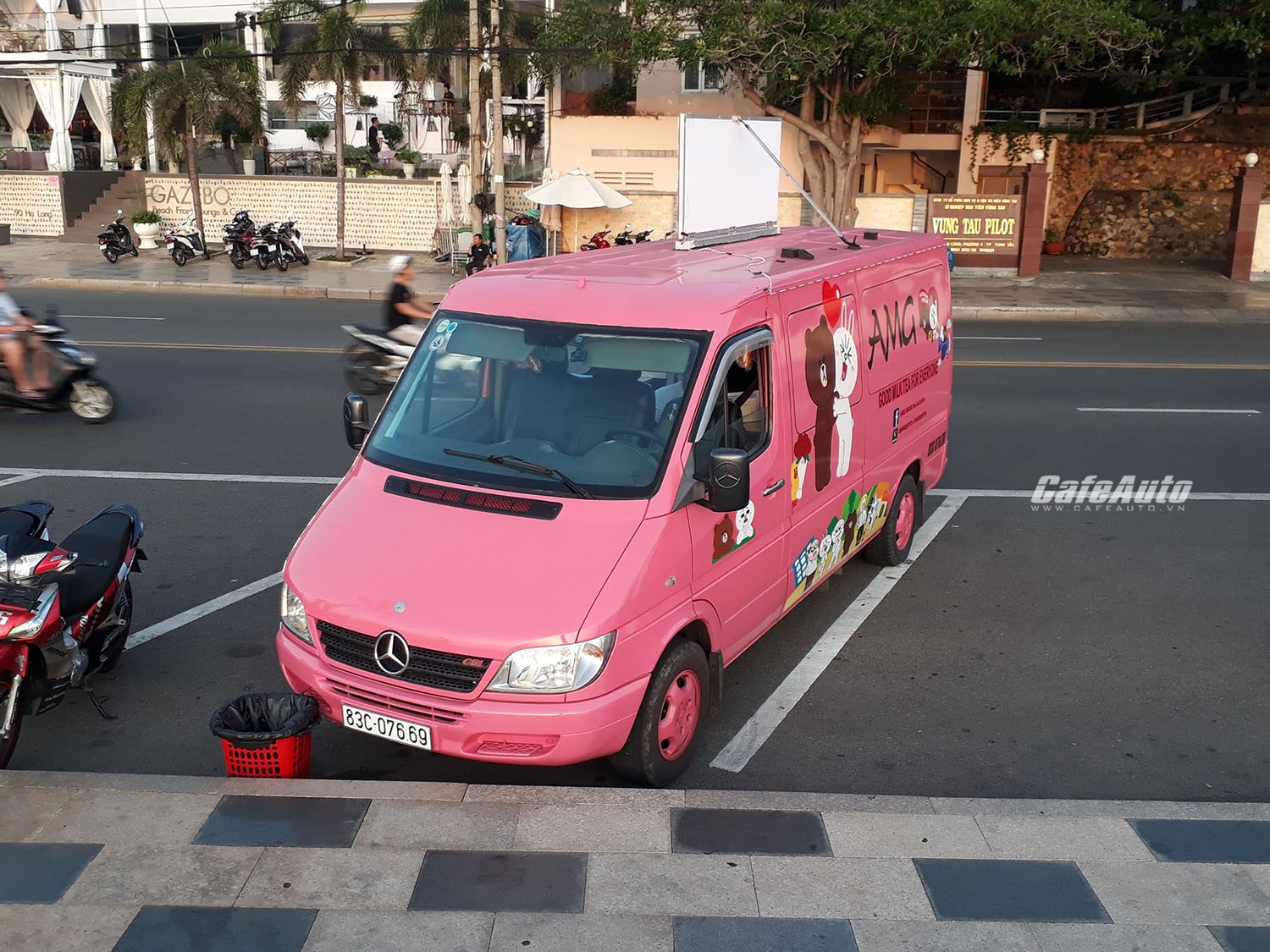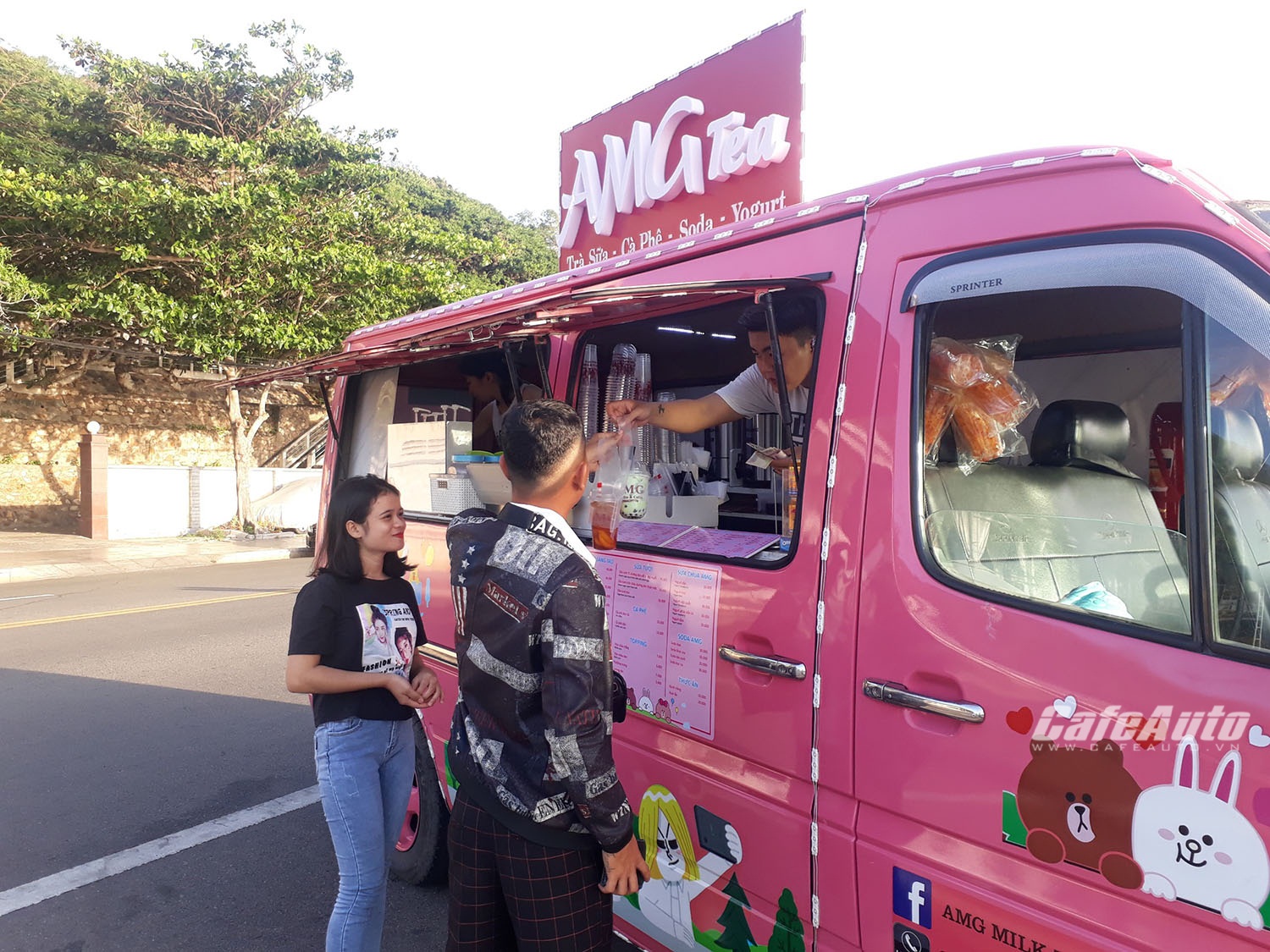 The uniqueness comes not only from the pink exterior and the cute drawings on the car but inside a whole world that creates drinks. The cost of repainting the car was revealed by Ms. Chi about 15 million VND.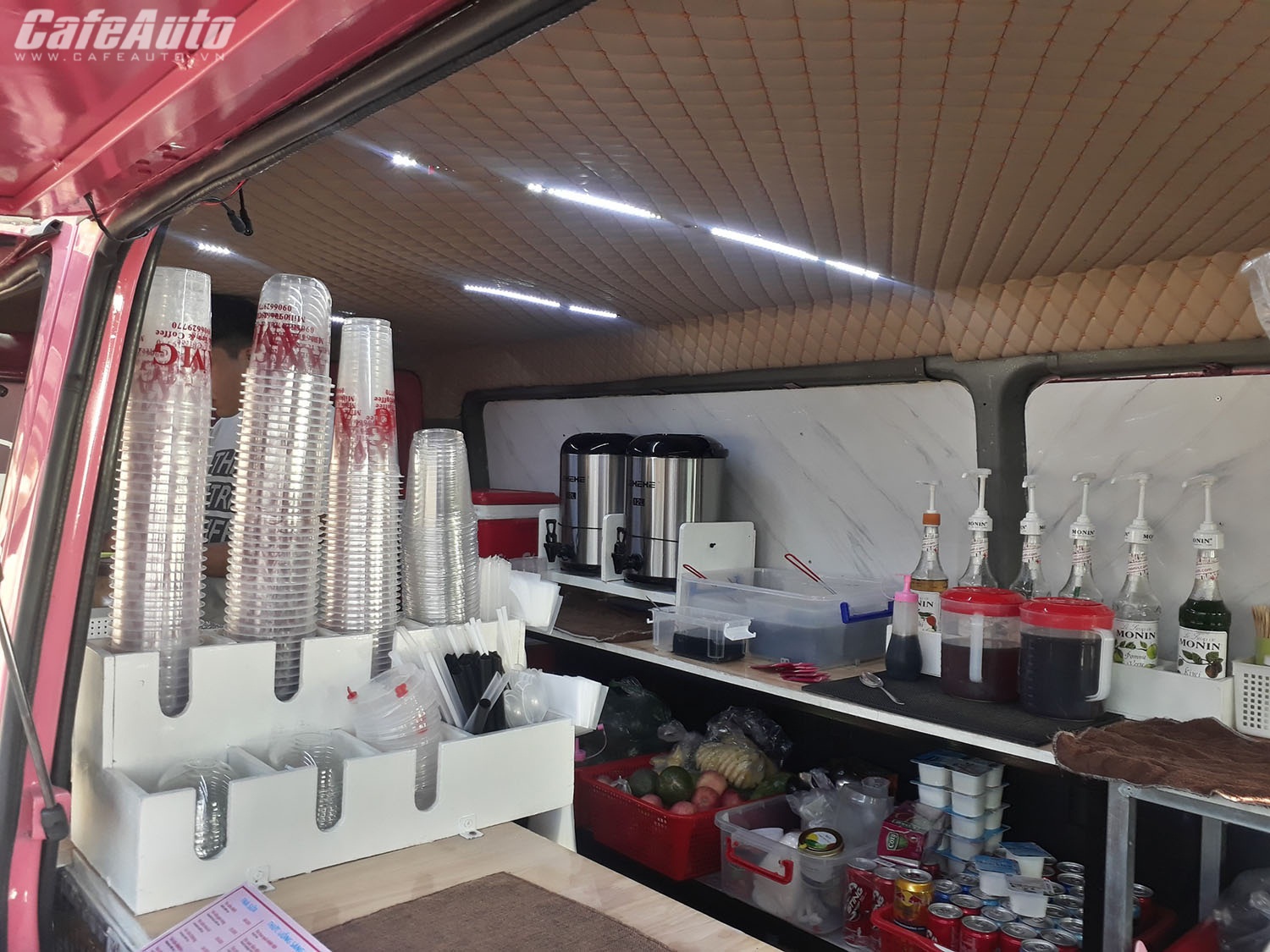 The owner of the car said that customers come to the shop not only for good drinks but also for curiosity. Quite a lot of tourists coming to Vung Tau coastal city to visit here saved a few pictures with this "rare, hard-to-find" car.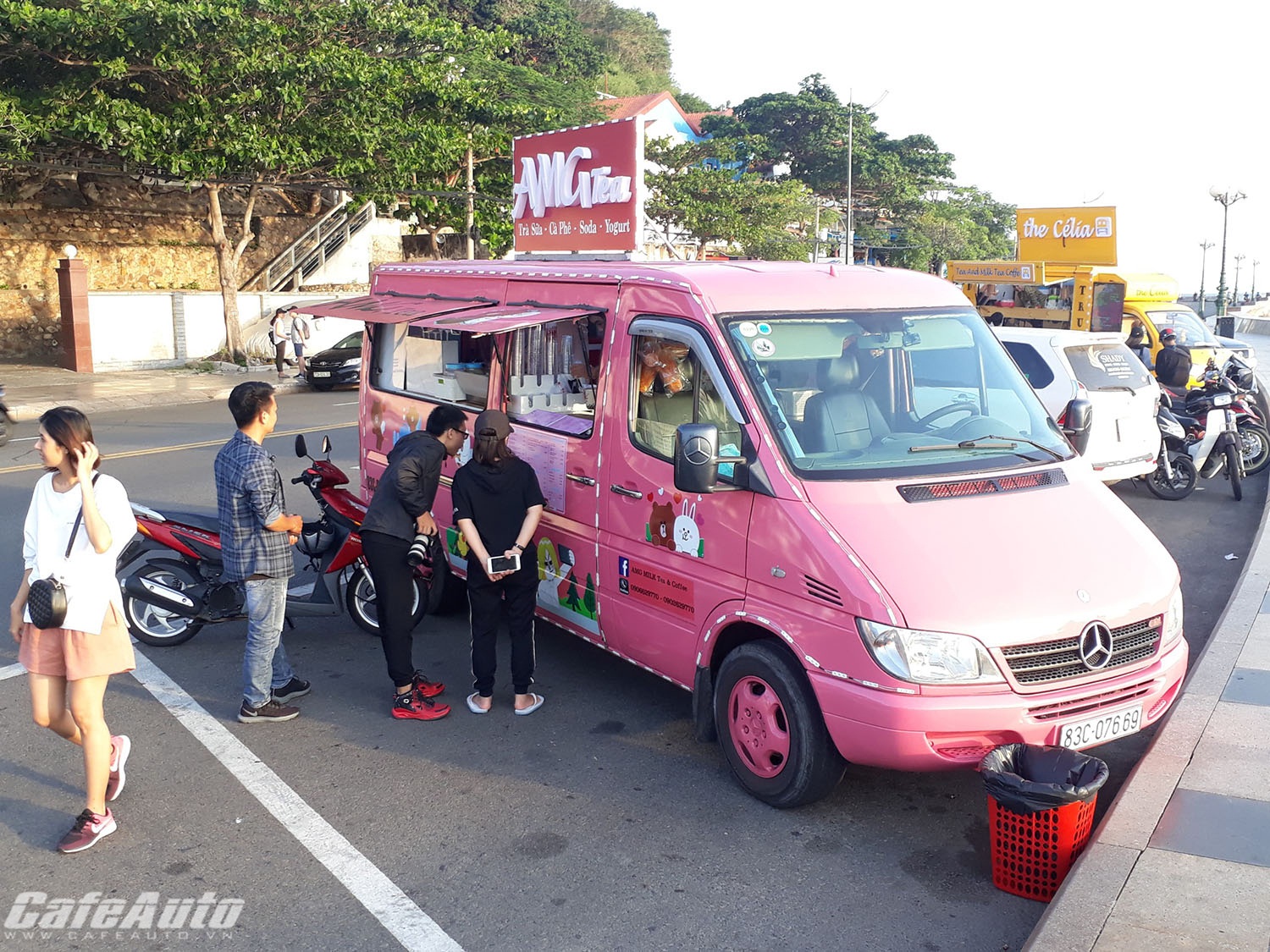 Next to the coffee-selling car is Mr.'s ice-cream Hyundai truck. He confided, before coming to this job, he used to work as a bank clerk. However, because he wanted to control himself, he saved up capital to buy cars and refurbish.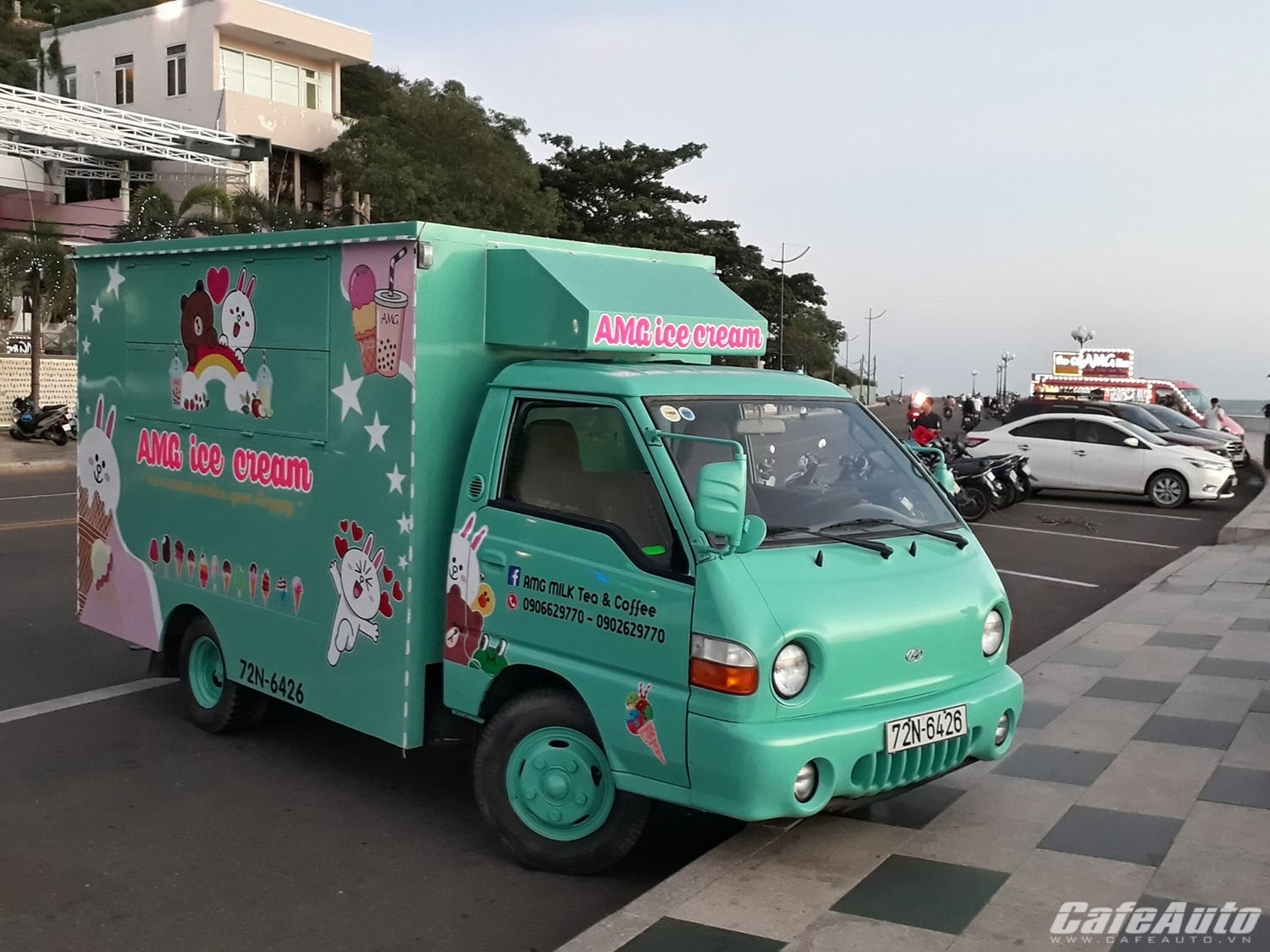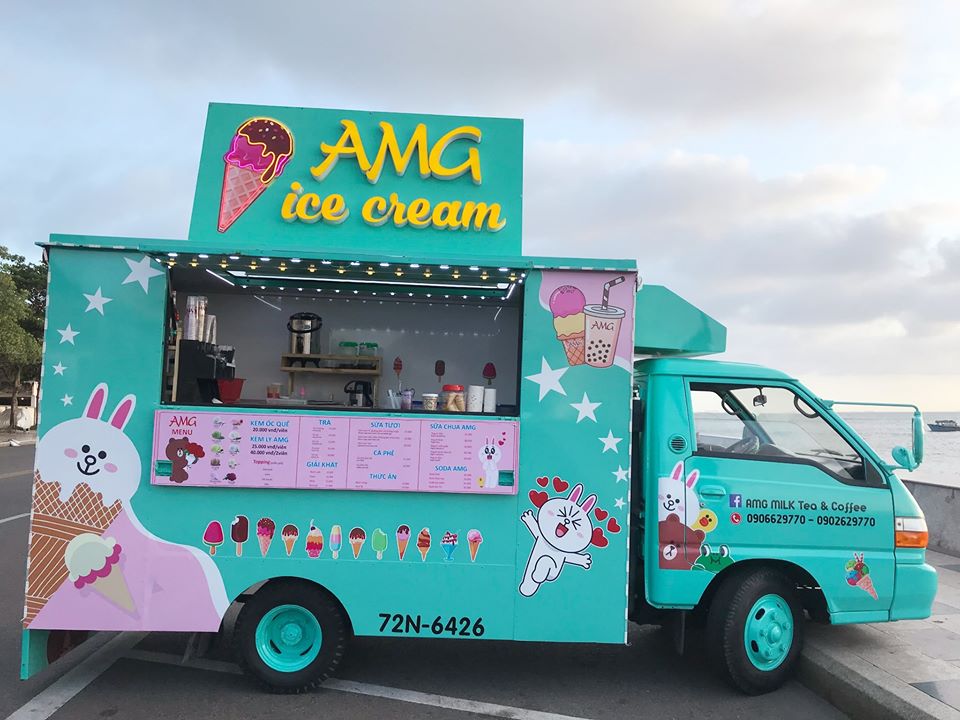 At night, the cars are more attractive with special light emitting around the car. The "pair" of these strange and unique vending cars starts to open from 4 pm until the end of the customers' rolls, sometimes opening until 1-2 am.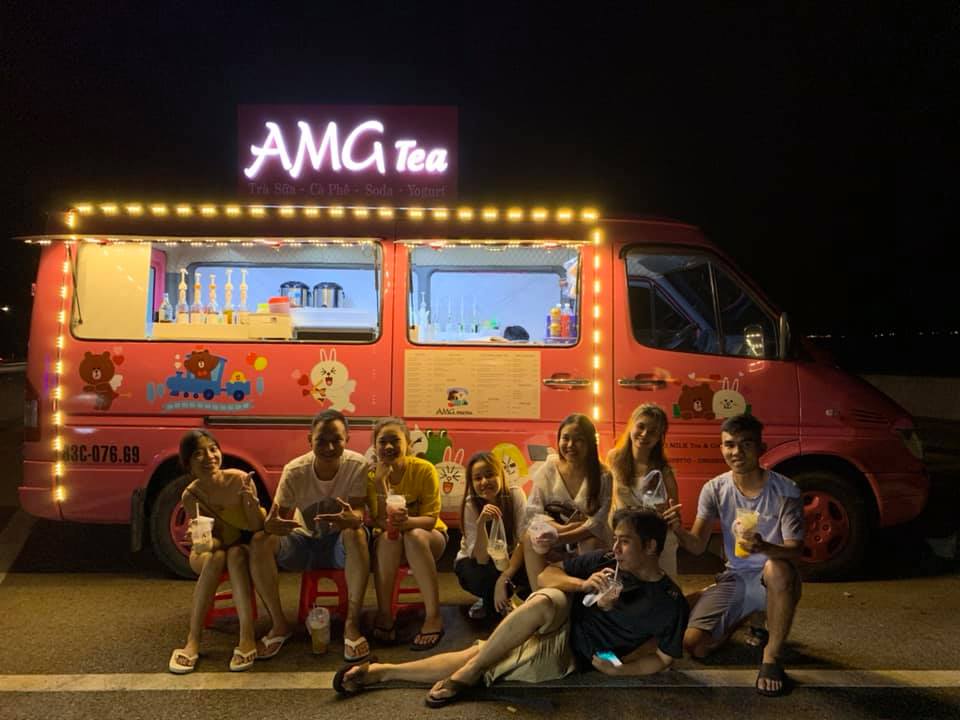 For many young people coming here for the first time, these funny and special cars are an interesting check-in location next to Lighthouse, Blue Rock Lake, Piggy Hill of Vung Tau City.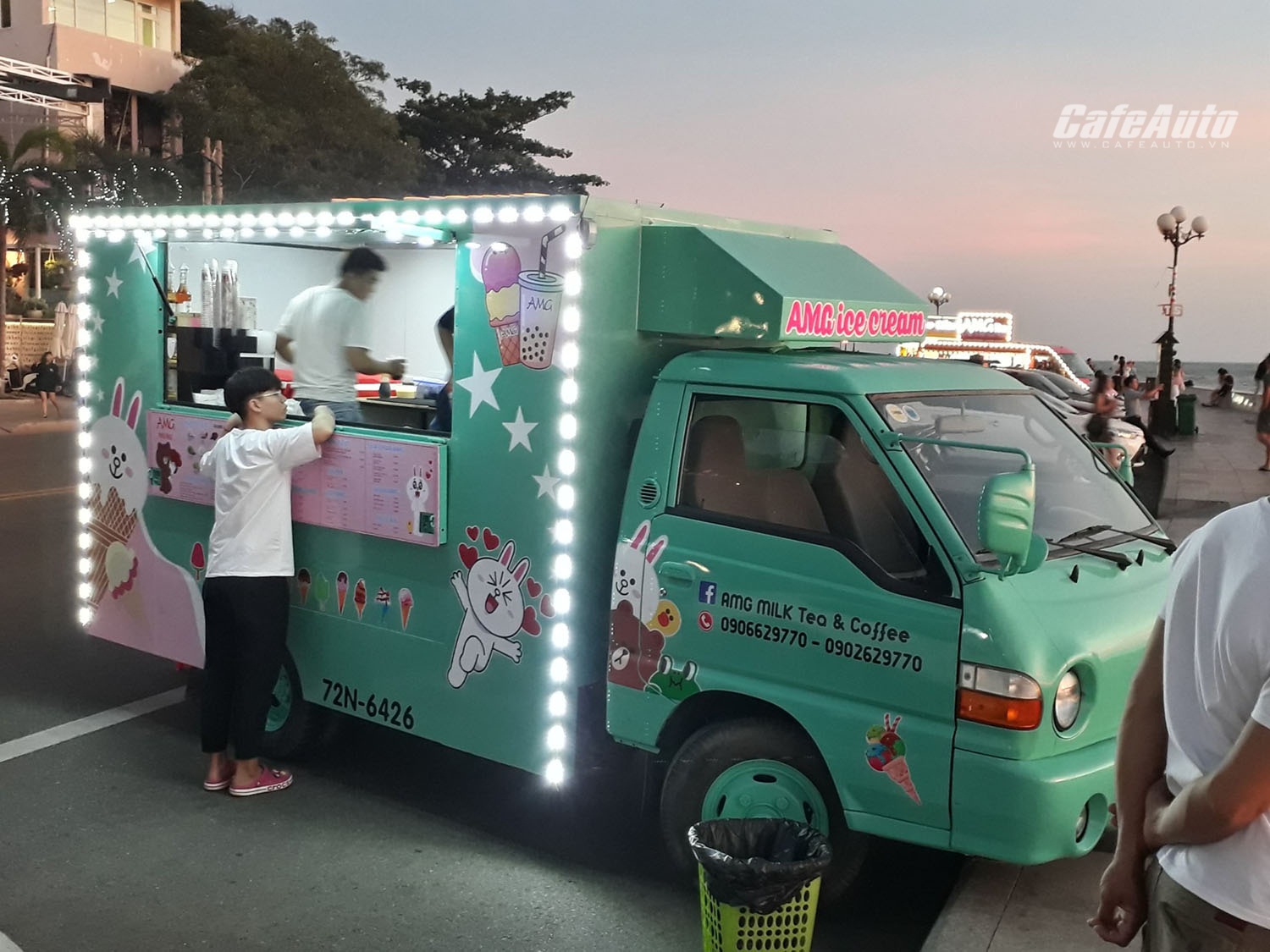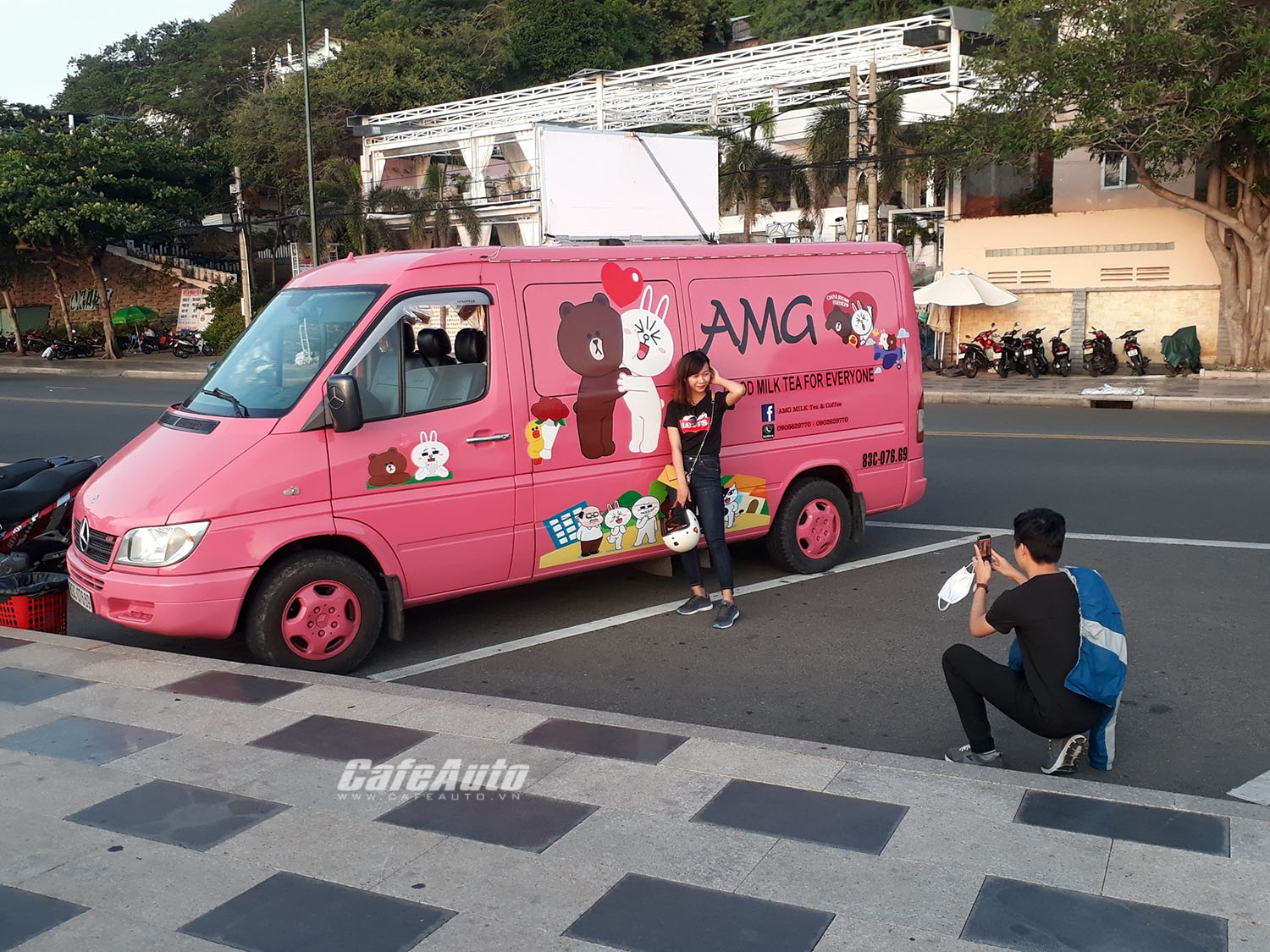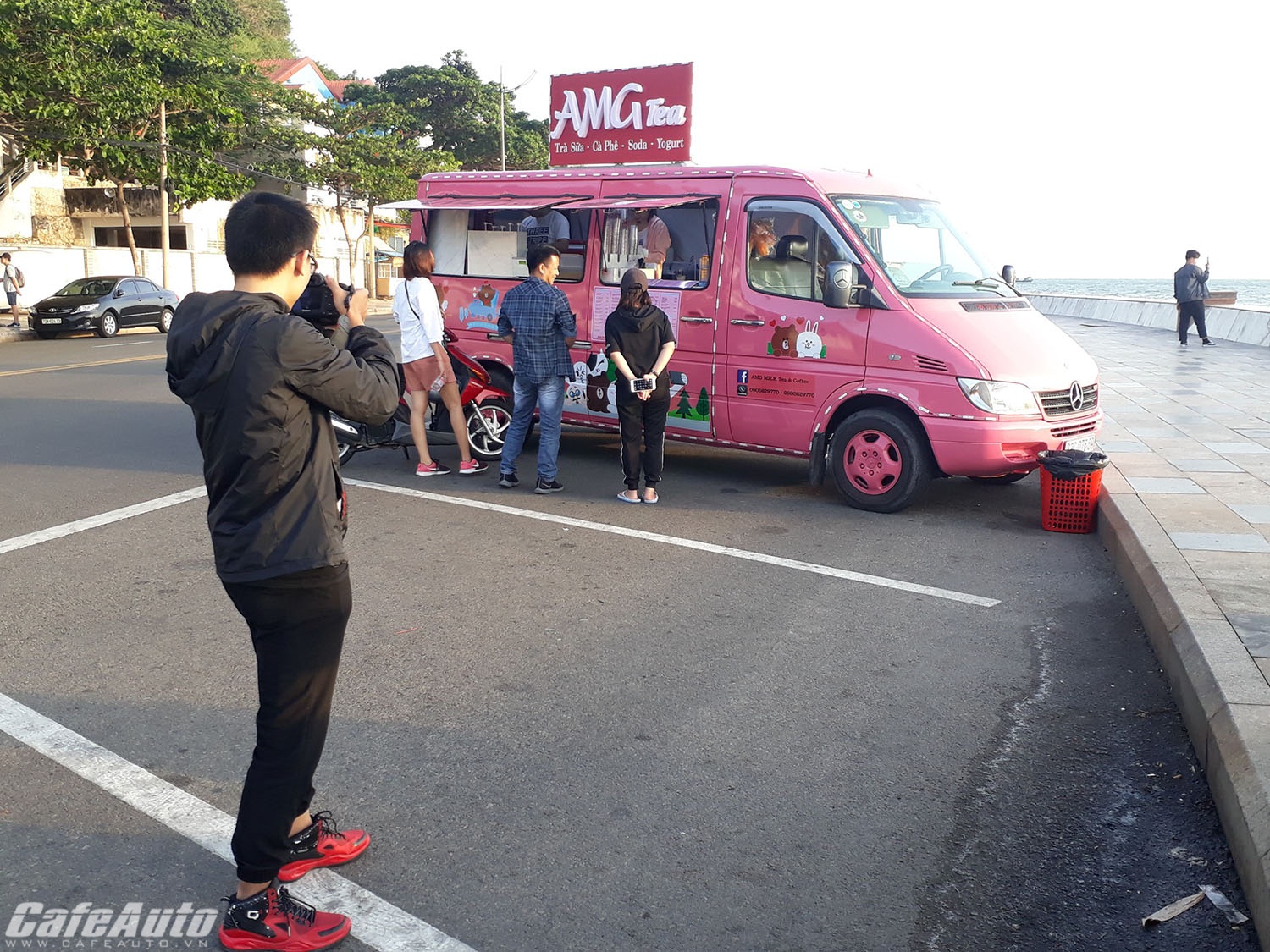 Photo: T.P.T, AMG Milk Tea
.