The whistle is about to sound in the stadiums, Captain Tsubasa: Rise of the New Champions comes out by the end of the week (August 28 more exactly) and its communication continues its merry-go-round. But what could we talk about now? Bandai Namco has already featured some of the greatest characters, illustrated some of the most popular teams (COCORICO !!! France got it too !!)… What if we were just talking about the one aspect that should interest us in real life: the gameplay !
Indeed, the publisher returns to us this week with a trailer dedicated to the gameplay and once the viewing is done, you can also confirm that it was not too much. Yes, today's video is all about control and invites us to familiarize ourselves with some of the rules you are going to have to play with. Before getting to the heart of the matter, please note that this video is actually the first in a series dedicated to teaching us the basics of the game.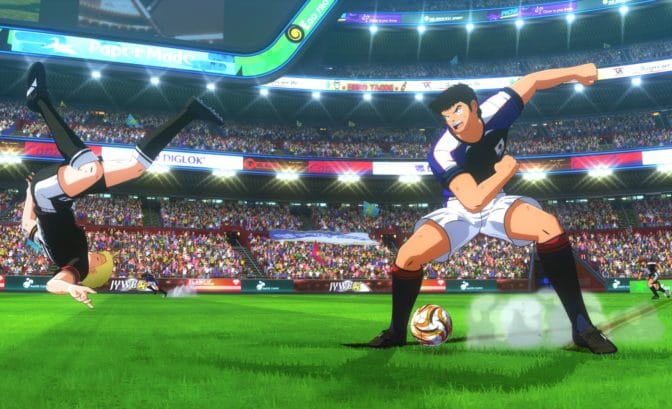 Of course, since it marks the start of a column, this video focuses, almost entirely, on the most basic elements of the game. Of course, we can therefore see the movements and mapping of the keys, aspects essential for a good grip and which will also be fleshed out later as confirmed by the employee with the most marked British accent at Bandai Namco.
The other essential point covered here (we are sure that another trailer will focus on this subject) is that of the stamina gauge of your characters as well as how to use it during a match. These also illustrate its use in defensive terms with gameplay segments of the training mode, which confirms that you can choose to use this mode to refine your technique on targeted points.
The only aspect that bothered us in the end… It's not very nice anyway, right? Finally, we will have plenty of time to get an opinion soon since Captain Tsubasa: Rise of the New Champions releases August 28 for PC, PlayStation 4, and Nintendo Switch. Hoping that he does not get too badly tackled (we leave this point to PSG fans <3) ...


LD4K4