Can Facebook lock to use Messenger? Does Facebook lock even block Messenger? That is the question that ElectrodealPro received quite a lot in the past time. So in the following article ElectrodealPro will answer you this question.
Related posts
How to lock Facebook Messenger with Face ID
Block Facebook Messenger account, prevent texting on facebook messenger
How to install Facebook Messenger for MAC
Facebook Messenger Lite supports more countries
How to chat multiple nick Facebook Messenger
You do not want to spend too much time using Facebook and want to lock your account but are afraid of not knowing Can the Facebook key use Messenger??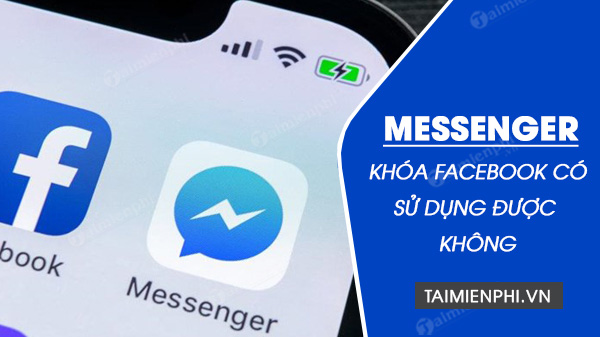 How to use Messenger when Facebook is locked
See also: How to unlock Facebook "Your account has been disabled"
1. Can Facebook lock to use Messenger?
In addition to WhatsApp, Facebook Messenger It is also one of the largest and most popular cross-platform messaging apps available today.
Compared to other messaging apps, Messenger is packed with much more "useful" features. Specifically, users can make voice or video calls, even play games with friends right on Messenger, send pictures, stickers and GIFs, ….
In particular, all messages and chats carried out on Facebook's messaging app are securely encrypted. Simply put, all the messages you have sent or received are confidential, and third parties cannot access and read these messages.
Suppose for some reason that you do not want to use Facebook, for example using this social networking application makes you "lose" too much time, or you are simply concerned about security issues. personal information confidentiality when Facebook is constantly involved in the sale of user information, or the Cambridge Analytica data scandal early last year.
And if you are wondering if the Facebook key can use Messenger? The answer is HAVE, so you can rest assured. Even when locking Facebook, you can still use Messenger to text, video call, … to friends and family as usual.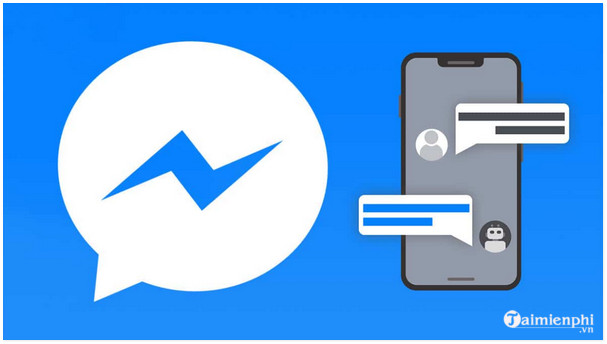 2. How to use Messenger without a Facebook account
Follow the steps below to set up and use Messenger messaging, video calling, … for friends without Facebook account:
Step 1: First, access the app store to download Messenger app and install it.
Download Messenger for iPhone and Android here:
=> Link download Messenger for iPhone


=> Link download Messenger for Android


Step 2: Open the Messenger app that you just downloaded and installed on your device, a message will appear asking you to sign in to your Facebook account with your email address or phone number.
All you need to do is find and hit the option Create New Account (create a new account) to create a new Messenger login account, not a locked Facebook account.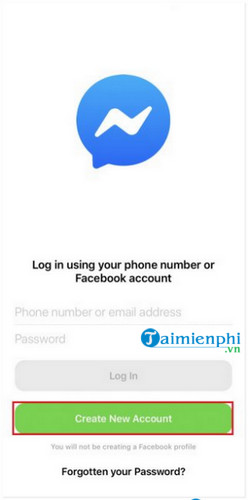 Step 3: The application will ask you to enter your phone number to send confirmation code, enter your phone number into it. The next step is to enter the verification code that Facebook sent, then enter your name so that other users can find you on Messenger.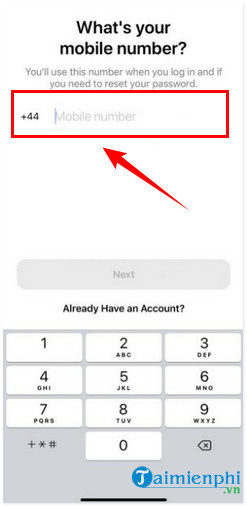 Step 4: Upload a profile picture so that other users can recognize you.
Step 5: Messenger will ask if you want to add contacts to the app. Give the app permission to access your contacts. Or if you want, you can add contacts manually by entering phone number or username in the box "Big".
Also you can see more instructions on how to lock Facebook Messenger with Face ID to secure your information and messages from others when they borrow their phone.
See also: How to lock Facebook Messenger with Face ID
https://thuthuat.taimienphi.vn/khoa-facebook-co-dung-messenger-duoc-khong-59739n.aspx
Hopefully after the above article of ElectrodealPro, readers no longer fret or wonder if the Facebook key can use Messenger. Good luck.
.