Calligraphy in ProShow Producer Video creation makes your clip a lot more animated. Follow the following instructions of ElectrodealPro to write calligraphy in ProShow Producer.
Related posts
Beautiful font library for writing best wishes on cards
Top beautiful font apps for iPhone
Write calligraphy in Photoshop, insert calligraphy text on photos in Photoshop
How to install fonts on a Macbook, add fonts for Mac
How to install fonts to use on Windows
To write calligraphy for the video you are creating in Proshow Producer. You don't have to use Photoshop to write text to your images. Directly using calligraphy in ProShow Producer will save a lot of time compared to editing with Photoshop. In addition, to type accented Vietnamese calligraphy, please refer to how Type Vietnamese in ProShow Producer to know how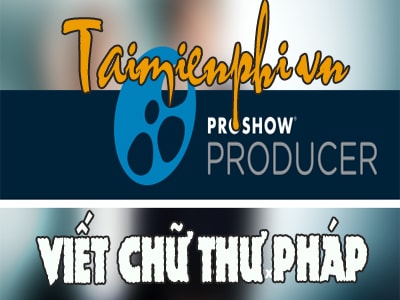 Before creating calligraphy text in Proshow Producer or other software. Calligraphy font must be installed on your computer. It only takes a few minutes you can install calligraphy font on computers, laptops and easy to use. The following article we will guide how to write calligraphy in Proshow Producer.
Calligraphy in Proshow Producer
Download Calligraphy Font: Download Calligraphy font
Proshow Producer: Download Proshow Producer
Step 1: Download and extract calligraphy font on computer.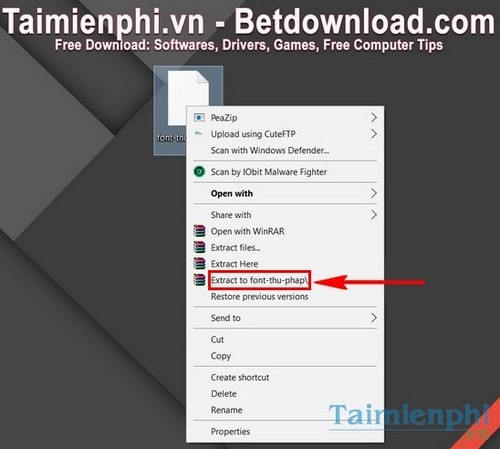 Step 2: Select all fonts and press Install to install the font set on the computer.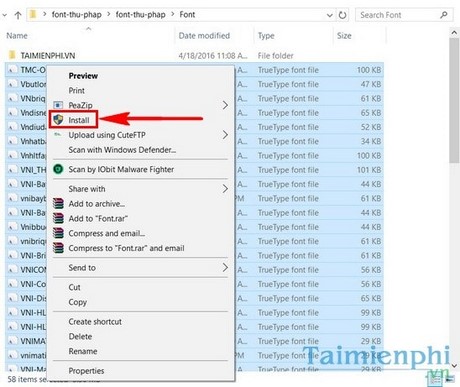 Step 3: Finished installing the font, in Proshow Producer you click Caption.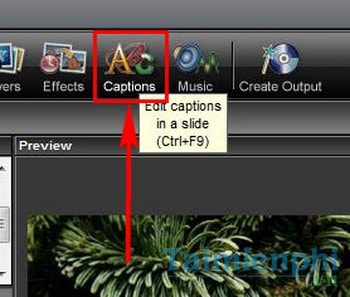 Step 4: Enter the text you want to write in the section Caption and choose a calligraphy font.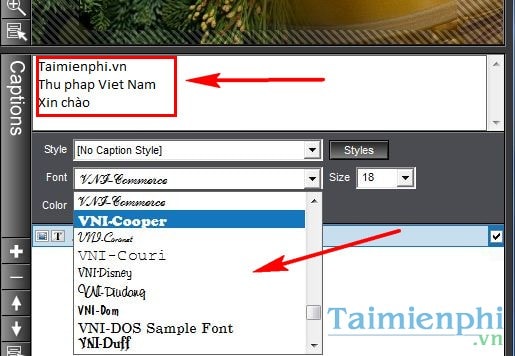 Step 5: You can write two types of text on the same video as well.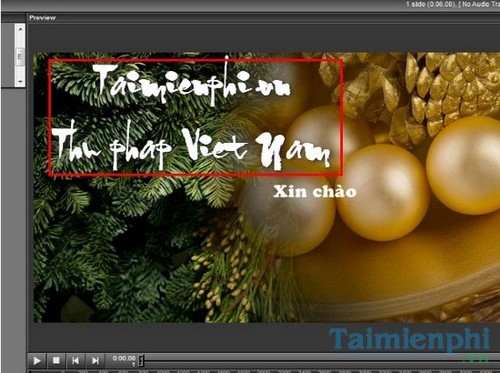 Hopefully, after reading the article to create calligraphy on the computer with ProShow Producer, users can create calligraphy letters directly on this software.
For calligraphy lovers, installing calligraphy wallpaper for phone also helps you to have interesting and meaningful words. Download now calligraphy wallpaper for your phone to use on your phone now.
ProShow Producer is a popular photo and video editing software, so you can create colorful and interesting videos with this software. Moreover, if you want to download YouTube videos to your computer for easy editing, you can refer to the article detailing how to download youtube videos without software introduced by ElectrodealPro.
Use ProShow Producer to help you create professional-looking videos from photos available on your computer in combination with Play music on proshow producer at will will create a clip with full sound, meaningful images.
https://thuthuat.taimienphi.vn/viet-chu-thu-phap-trong-proshow-producer-7254n.aspx
An important setting in ProShow Producer if you do not know it will lead to errors when using it is time sync in ProShow Producer, if the time synchronization in ProShow Producer not executing, the program will hang and cannot output the video
.