Mi 11 is the latest high-end smartphone that Xiaomi launched late last year. This machine is integrated with many outstanding technologies such as Snapdragon 888 chip, 6.8 inch 2K 120Hz screen, 108MP camera, 55W fast charging … Many stores in Vietnam require users to pay more if they want to charge.
However, another thing that is very interested in Mi 11 users is that Xiaomi has removed the charger attached to the device, similar to what Apple did on the iPhone 12. The reason given by Xiaomi also comes from the majority Users already have chargers, and removing the charger on Mi 11 is a move to "protect the environment".
However, to avoid negative reactions from users, Xiaomi made the decision to give users free chargers if they need it. By default, the Mi 11 will not come with a charger, but users can choose the version that comes with 55W GaN charger (packaged separately) at no extra cost.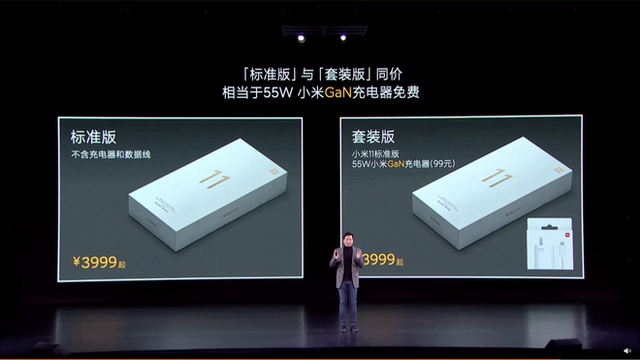 Mi 11 buyers can choose to add the 55W GaN charger at no extra cost
However, in Vietnam, Mi 11 buyers do not have this option. Instead, they will be forced to spend a certain amount (about 300,000 to 400,000 VND) if they want to own a charger. In other words, users will be forced to "protect the environment" when buying Xiaomi Mi 11 on the portable market.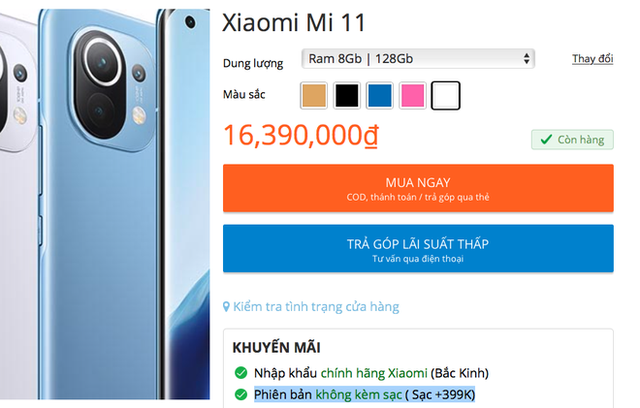 Many stores in Vietnam require users to pay extra if they want a charger
Sharing with us, the owner of a Xiaomi phone store in Hanoi said that it is real for Xiaomi to give free charger with Mi 11. However, when coming to Vietnam, in order to create an advantage in selling prices with competitors or increase profits for themselves, the shop owners will separate the charger to sell separately.
"Instead of thinking in a negative way that the device is cut off the charger, users can think in a more positive way than the stores are giving them the option. If the charger is not taken, the user will enjoy the rate. Better price", This store owner shares.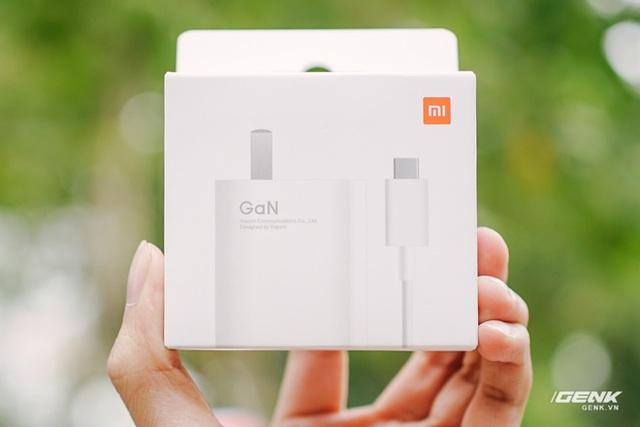 The 55W GaN charger that Xiaomi gives away is free for users to buy Mi 11
Currently, Xiaomi Mi 11 is being sold on the portable market for about 16 million VND, 1.5 million VND higher than the listed price. This is a common situation for most Xiaomi products when they first arrived in Vietnam, because the supply of Xiaomi at the time of the new product launch was relatively limited.
According to forecasts, the price of Mi 11 will be difficult to decrease at least from now until the end of the Lunar New Year due to high demand from users and difficulties in transporting goods during Tet. According to rumors, after the Lunar New Year, it will be time for Xiaomi to launch a more advanced version of the Mi 11, Mi 11 Pro, which is also an important factor that directly affects the price of Mi 11.