Thus, the Vietnamese team has officially reached the semi-finals of the AFF Cup 2018 and the next opponent is the Philippines.At the moment, VFF has allowed to buy tickets online Vietnam vs Philippines with 25,000 tickets, Although many but with fans. If you are not fast, you will not have tickets to book anymore.
Related posts
Watch live football Vietnam and Philippines (second leg)
How to install VTV GO on your computer
How to download videos on VTV Go to your computer
2 How to use VTV GO on Laptop
Shortcut keys when using VTV Go on computers, laptops
Update 11/29: Online booking for Vietnam vs Philippines, can be purchased at 10:00 am on November 29, 2018
Update:
Note: We have tried the ticket and succeeded, you try it this way, pay attention to be patient
Step 1: After accessing https://www.vebongdaonline.vn, if there is a notice that it is processing another order, then ignore it, just open that tab and finish it.
Step 2: Sometimes look back at the ticket purchase page, absolutely do not click reload the page, the system will automatically switch to the "Book your ticket" interface and you follow the detailed instructions below this article.
We have tried many times to go to the website to buy football tickets but could not access it, when it was accessed, it said "processing another order" and also could not order tickets.
"Thank you for your interest in our service.
The system is busy processing orders from other customers.
Please visit again in a few minutes. "
Although many fans asked and the Vietnam Football Federation also gave the information, but it seems that buying football tickets online is "very difficult", even many people even ask that I'd rather queue to buy.
Ask: Tran Tam asked: Admin let me ask. Is that 10 o'clock tomorrow open for sale. Many people bought it at the same time, did the ticketing website crash. Hope adm answered because this question many people want to know
Reply: Vietnam Football Federation – VFF: VFF's ticketing partner is GMO-Z.com RUNSYSTEM – a member of the GMO Internet Group – Japan's No. 1 Internet Corporation. They pledge to operate a stable online ticketing system to serve fans who visit ticketing sites. Hope everything will go well
TICKET SALE OPENING FROM 10:00 November 28, 2018 until 12:00 on November 29, 2018
19h30 on December 6, 2018 – My Dinh National Stadium
Buy tickets online Vietnam vs Philippines is one of the ways you energize our own Vietnamese team apart from watching the ball online for those who don't have time. The atmosphere on the field is always something that onloine fans cannot get when watching online football, quickly buy tickets online Vietnam vs Philippines because 25,000 tickets will be sold out very quickly.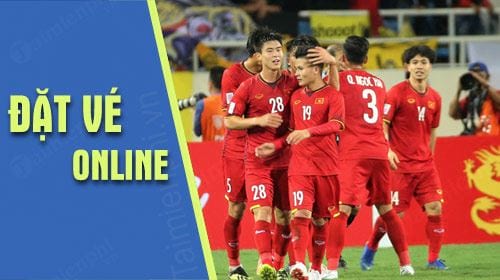 Guide to buy tickets online Vietnam vs Philippines
Note before buying online tickets Vietnam vs Philippines, with Vietnam and Philippines matches, there are 2 matches including first leg and return leg. Turn to take place at Panaad, Bacolod and the return takes place at My Dinh yard, Hanoi So we can only buy tickets online for Vietnam vs Philippines in the second leg only.
1. Time and venue for Vietnam vs Philippines match
– Time: December 6, 2018 at 19:00.
– Place: My Dinh Stadium, Hanoi.
2. Ticket price to watch the Vietnamese team play
– Stand D: Price 200,000 VND per ticket.
– Stand C: Price 300,000 VND per ticket.
– Stand B: Price 400,000 VND per ticket.
– Stand A: Price 500,000 VND per ticket.
Note: 100% of tickets issued by way of selling online as the instructions below or dispatch line. Maximum one person can buy 4 tickets.
3. How to buy tickets to see the Vietnam team AFF Cup 2018
About online purchase, you can access through one of two addresses here:
– Buy tickets through the site VEBONGDA
– Buy tickets through the site TicketOnline
Both websites have the same interface, the way to buy tickets to watch Vietnam Tel to compete in AFF Cup 2018 is completely the same.
Step 1: At the moment, buying tickets online Vietnam vs Philippines has not been opened yet, but ElectrodealPro will continuously update the methods to book tickets for you if you have never booked online tickets before.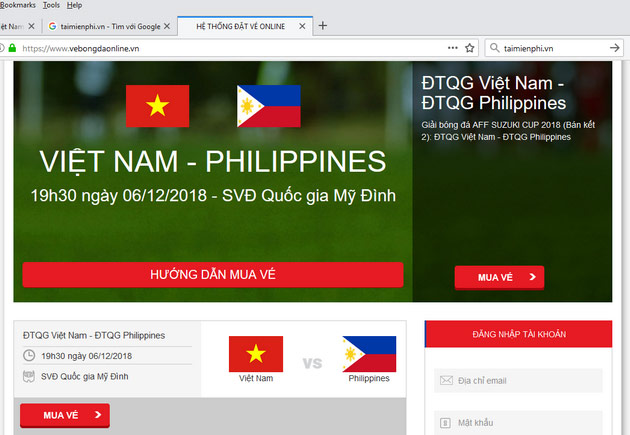 Step 2: How to buy tickets online Vietnam vs Philippines is similar to other matches when you need to choose Choose the stands, choose floors and gates as well as the number of tickets to buy.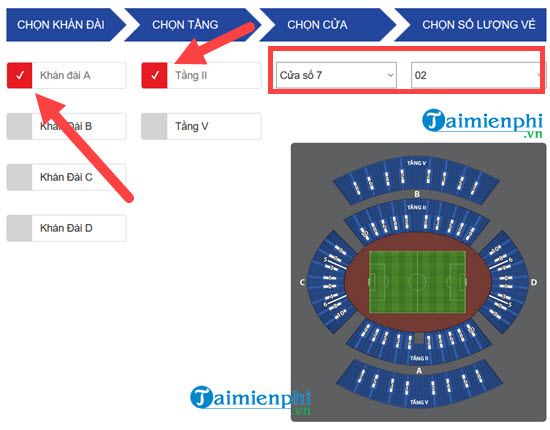 Choice of seats you wish if it were empty, of course we wouldn't be able to select the reserved seats.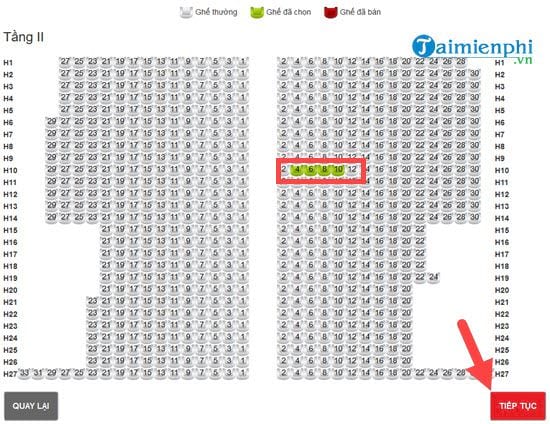 Step 3: After finishing booking please click continue so we move on to step pay.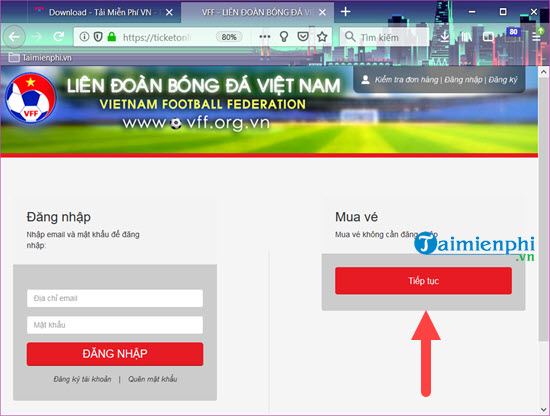 Step 4: Fill out all payment information, form payment is domestic card.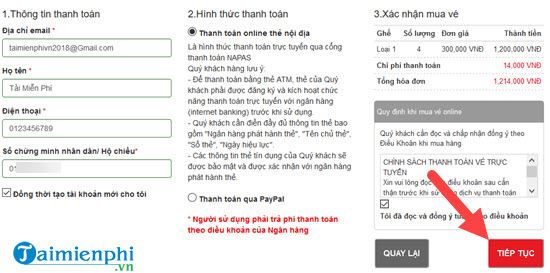 Step 5: Bank option to pay, currently to buy tickets online Vietnam vs Philippines only support for 6 banks included in the list.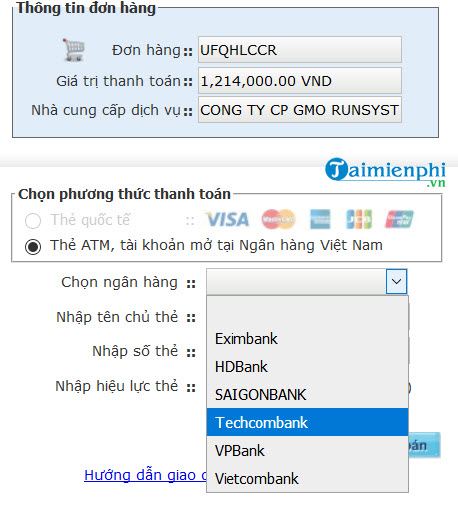 Step 6: Next Enter your card number according to the system's payment instructions.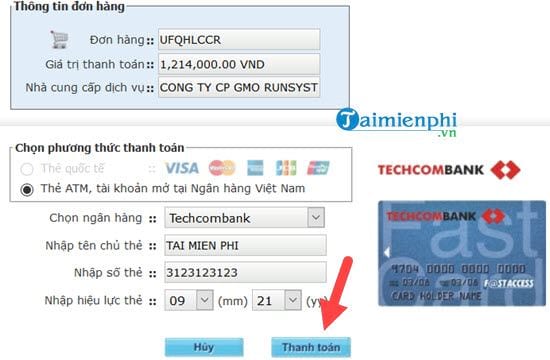 Step 7: Last step reconfirm OTP and fill in Captcha code and click pay to buy tickets online Vietnam vs Philippines.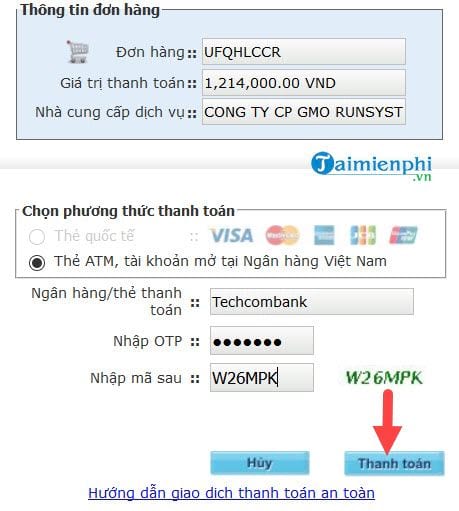 If you successfully buy tickets online Vietnam vs Philippines, an email will be sent to your address to know that you have successfully booked.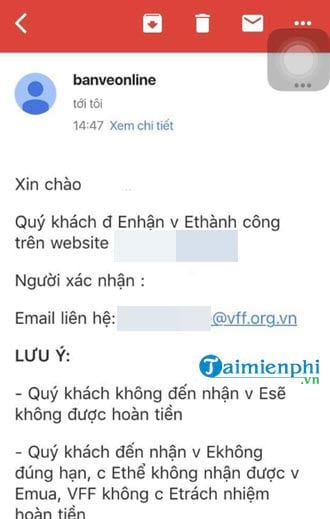 https://thuthuat.taimienphi.vn/huong-dan-cach-mua-ve-online-viet-nam-vs-philippines-41165n.aspx
With the way to buy tickets online Vietnam vs Philippines above, we hope that ElectrodealPro has partly supported you to get a drawing to cheer for our Vietnamese team. Do not forget to buy tickets online Vietnam vs Philippines, watching live at the field is not the only way to support our team. Also we can use VTV Go to watch football, the matches are all live on VTV 6 and VTV 6 HD so using VTV Go is the solution to help you see the Vietnamese team fastest with high quality.
.