Demand for electricity is increasing, however, inadequate power grid will lead to power outages or sudden power outages. With the purpose of supplying power continuously and supporting electrical equipment to operate stably, backup power solution was born. Inside, ups is the most commonly used device today.

Consulting to buy the best laptop company today
content
What is UPS?
UPS or UPS (Uninterruptible Power Supplier) is a device capable of providing backup power for a certain time in order to maintain the continuous operation of electrical equipment. The power supply time mainly depends on the operating capacity of the UPS.
The advantage of UPS is always available clean power to use, smooth operation and easy device start up with just one button. UPS is equipped with a separate battery, airtight. UPS is suitable for both small capacity equipment such as computers, cameras, to high-powered equipment such as engines, servers, and production lines.
UPS operation minimizes the risk in the event of a power grid interruption or failure and prolongs data backup time. In addition, the UPS also helps computer equipment avoid sudden electric shock, maintains longevity and prevents damage to the hard drive.
Classification UPS
Based on manufacturing technology and operating principle, UPS equipment is divided into 3 main categories: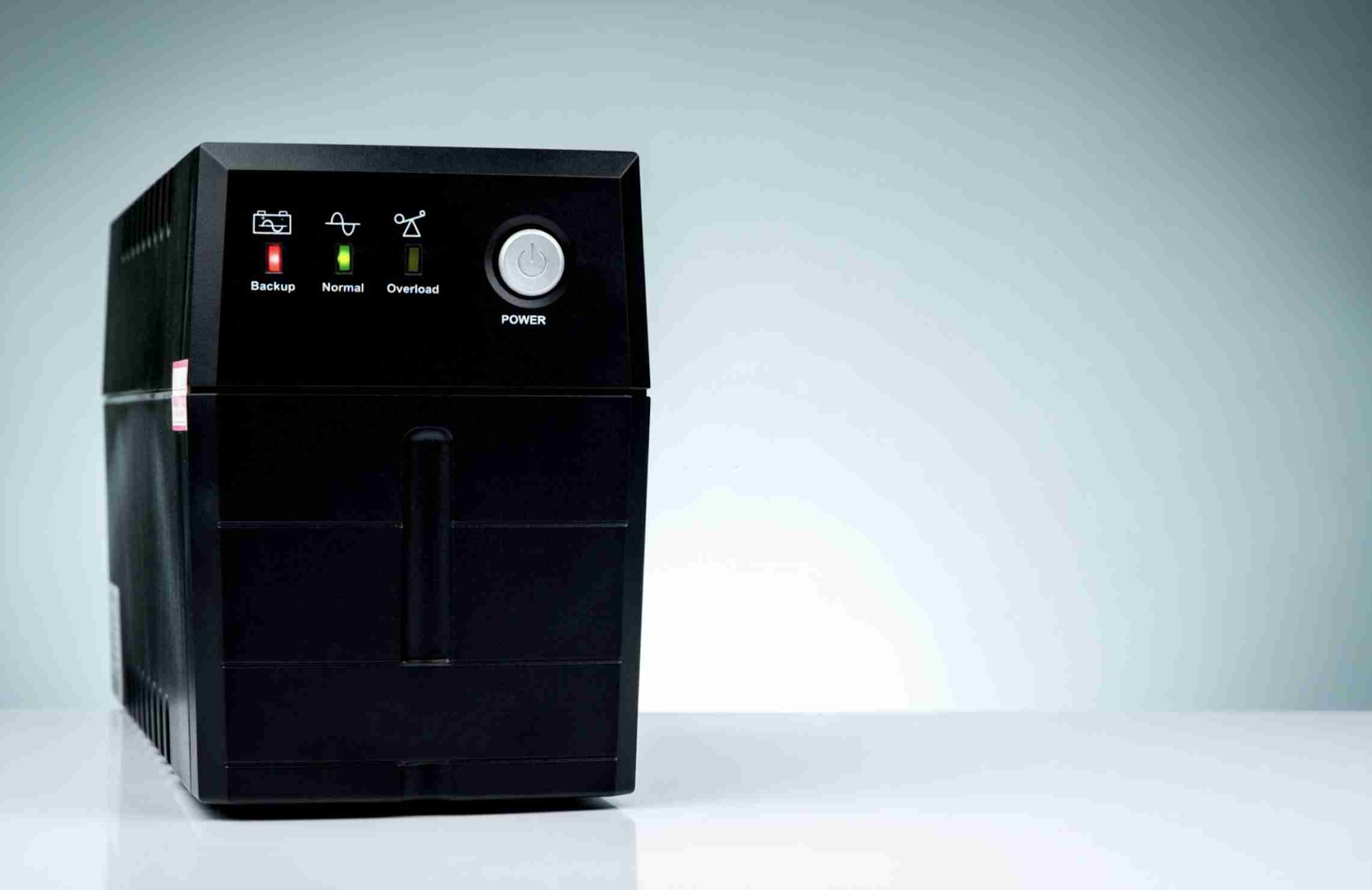 1. UPS Offline UPS
The UPS Offline series is currently used the most because of its ability to meet minimum electrical requirements and overcome basic problems such as power failure and power failure. UPS Offline has small capacity, maximum 2000VA, switching time 2- 10ms. The output waveform is wavelength and the UPS output power ranges from 165 to 265VAC.
However, this device is only suitable for use in small network scale. The UPS usually does not have many slots, has few ports to communicate with the computer, does not support parallel coupling and is not able to prolong the time of storage.
2. UPS Offline Line Interactive
UPS Offline uses Line Interactive technology with the same mechanism of operation as conventional UPS Offline. The UPS is equipped with a voltage regulator circuit with automatic switching capabilities and suitable power adjustment according to the output voltage level. Average UPS power 1000- 3000VAC, switching time 10ms. The device has a standard sine waveform and comes with software included.
However, the device also has limited ability to extend the time saving electricity. This type of UPS is suitable for use in office equipment with resistive load, low power supply.
3. UPS Online UPS
UPS Online is the most stable technology among today's UPS types. The UPS output level remains at 220VA, the unit has 0ms switching time and has unlimited power levels up to several hundred KVA.
UPS Online series has a standard sine wave output waveform, stable operation for all types of loads. It is suitable for all devices with large-scale electrical systems, including servers and important electronic equipment in specific fields. UPS will fix all problems such as power down, low voltage … However, the biggest limitation of UPS Online is the high cost.
Experience choosing to buy quality UPSs today
1. Choose to buy a UPS according to your needs
Depending on the purpose and needs, you can choose the type of UPS used for computers, servers or technology machines. UPSs for computers and home appliances are usually compact in size, low power level, mainly UPS Offline. This UPS series is capable of remote monitoring, assisting users in managing and using power efficiently.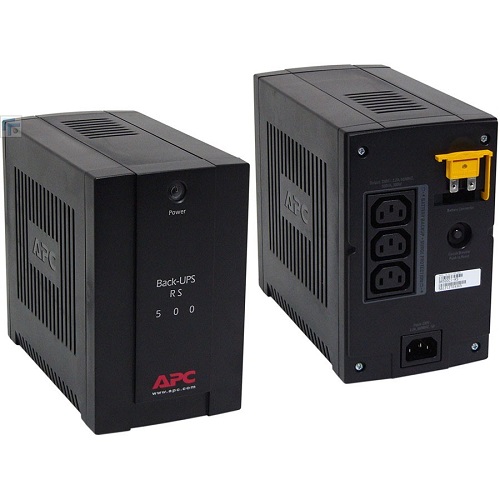 For servers and technology machines, UPS Offline Line Interactive and UPS Online are the perfect choice to provide stable power supply. In addition to overcoming electrical problems, the UPS has excellent features such as surge protection, long-wave filter, and explosion-proof.
2. Select UPS according to manufacturing technology
With the criteria of manufacturing technology, you will choose UPS Offline, UPS Offline Line Interactive or UPS Online for electrical equipment. Each technology will be appropriate for the scale of the electrical network and the respective types of equipment.
3. Capacity and capacity of the battery
In some cases, electrical equipment with a capacity greater than the capacity of the unit will not be able to guarantee stable operation. Therefore, you need to consider the maximum capacity of the UPS by looking at the specifications. In addition, users can also use the Watt Meter to check the power consumption of electrical equipment before buying UPS.
Besides, the capacity of the battery is the main factor affecting the uptime of the machine. The larger the capacity, the longer time to use the device. Capacity criteria should be considered based on the amount of electricity consumed by appliances per hour.
4. Select a power bank with multiple plugs
The UPS is equipped with a plug port to connect to equipment using electricity. You should choose a type of UPS with the number of ports more than the number of equipment needed to use electricity to be able to maximize the efficiency of the UPS.
5. Buy UPS from reputable brands
In addition to the criteria of capacity, durability, the number of ports, the brand of production also determines the quality of the UPS. Big firms like APC, Emerson, Santak, CyberPower … is currently appreciated by the UPS series that is capable of working persistently and stably.
Which one should use the best UPS today
UPS Santak TG500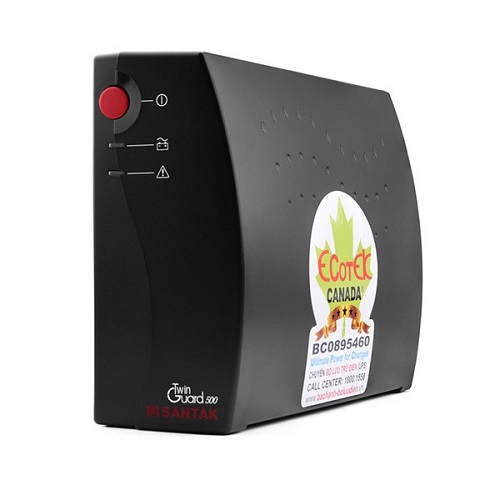 Santak is one of the 5 largest OEM (Original Equipment Manufacturer) and ODM (Original Design Manufacturer) manufacturers in the world. In particular, its UPS products have been tested for quality and certified as an efficient backup power system with the best power protection.
Price: VND 990,000
Origin: America
Highlights:
Modern battery design, convenient structure for users
Maximum capacity 300W, preferably used for personal computers and some basic peripheral devices such as the Internet.
Power supply time is just 6ms at 50% load.
The output waveform is square wave simulating sine wave, avoiding noise.
12VDC battery is airtight, lifespan for more than 3 years and requires no maintenance.
UPS CyberPower CP1000PFCLCD 1000VA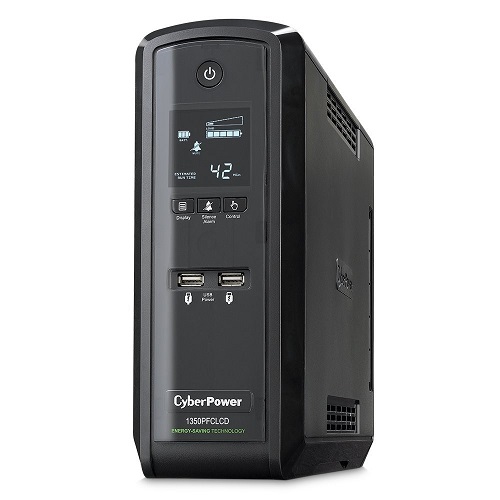 CyberPower is one of the new names appearing in the Vietnamese market, but very quickly received. UPS UPS of the company is appreciated for quality, both UPS Online and Offline lines are designed with beautiful designs and affordable prices.
Price: 3.500.000 VND
Origin: North America
Highlights:
Maximum operating power 600W.
Compact design, flexible placement, independent component structure can be installed inside or disassembled server rack.
Sine wave output power source, suitable for most devices, including equipment for which power factor adjustment is required.
10 flexible anti-surge power ports, convenient for users, including 2 USB charging ports.
Green Power technology optimizes energy efficiency, protects data flow, and prevents interference.
UPS APC BX1500M Back-UPS Pro 1500VA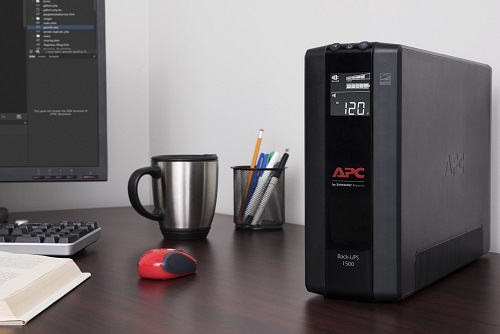 APC (American Power Conversion) is a company specializing in manufacturing UPS UPS, electronic equipment and application products in data center systems. The company's UPS is highly appreciated by its diverse capacity range and is capable of operating both network equipment, telecommunications as well as servers and servers with great performance.
Price: 3,800,000 VND
Origin: America
Highlights:
Compact and convenient UPS design.
Average usage time 64 minutes, capacity 100W and adjustable voltage.
The airtight lead battery has a long service life, requires no maintenance.
The device has many plug ports, supporting to connect many devices at the same time.
LED screen displays full parameters, clearly.
UPS is suitable for desktop computers, TVs, routers, game consoles, servers …
UPS Emerson GXT4 700VA UPS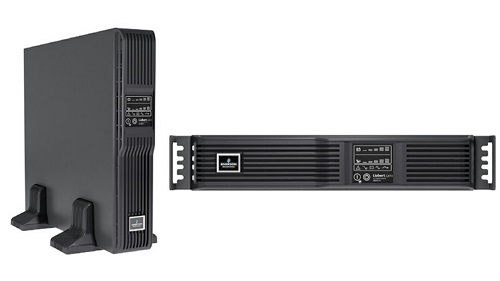 Emerson is one of the most trusted UPS supply brands in the world voted by Fortune magazine. Owning Europe's leading manufacturing technology, Emerson's UPS is capable of meeting the needs of the home and in the fabrication workshop.
Price: 12,000,000 VND
Origin: America
Highlights:
Unique design design, UPS has a small width, convenient to move.
The control panel is smart or automatic, allowing the user to change parameters.
Online technology allows the device to start up quickly, the switching time is 0ms.
Warning system with loud, characteristic sound, ensuring safety for electrical equipment.
Eco Mode provides up to 97% effective power.
UPS Delta VX600VA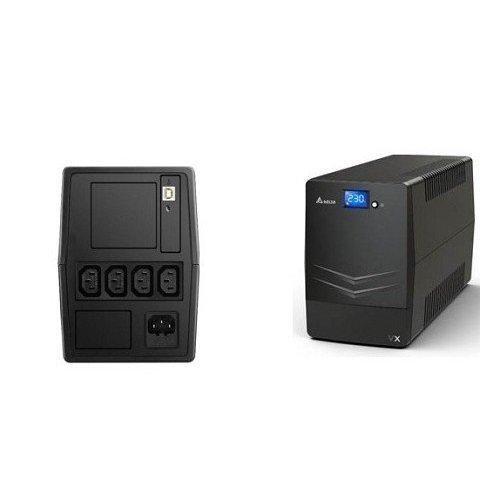 Delta is now known as the UPS provider with the most flexible power storage capacity, capable of being used for a variety of devices including computers, lights, doors … Delta's UPS has a wide range of capacity. Long, suitable for both 1-phase household power and 3-phase industrial power sources.
Price: 650,000 VND
Origin: Turkey
Highlights:
Design and configuration full, beautiful UPS.
High input and output power factor, low iTHD index, easy to expand.
Line Interactive technology allows the device to automatically adjust voltage and customize alternating current.
Unique AC-AC performance, maintain long electrical equipment operating time.
Good adaptability to electrical equipment with grid switching times in just 2- 6ms.
The output waveform is sine wave.
Frequently asked questions when using UPS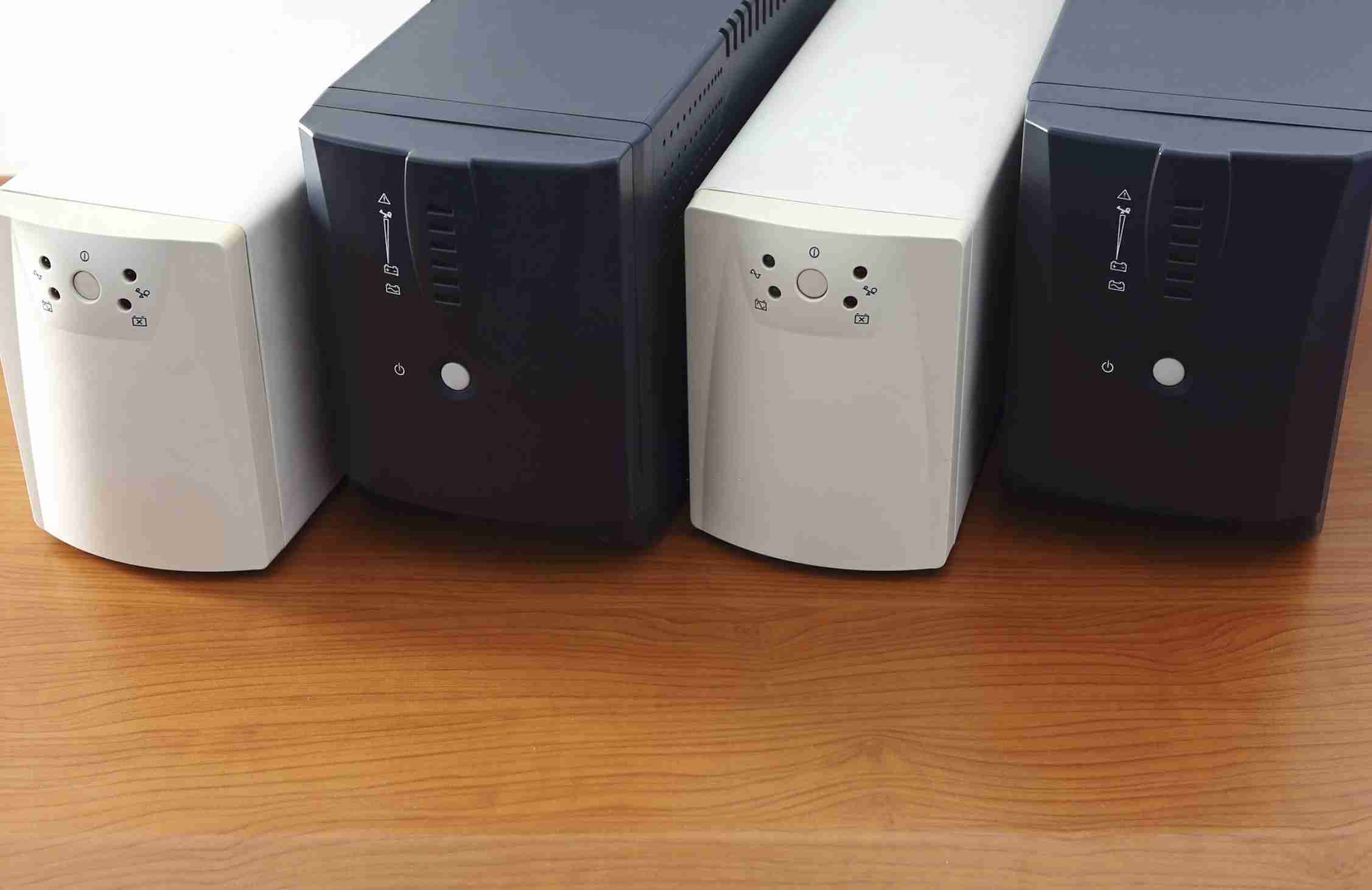 1. When should the UPS be used?
It is recommended to use the UPS in areas with unstable, unstable power networks. In particular, UPS will be suitable for devices that plug directly into the power source such as desktop computers and devices that need to operate continuously such as security cameras, fire alarms …
2. Can I use the UPS for peripheral devices?
The role of UPS is the connection point between the backup power source and the equipment using electricity. However, the capacity of UPS is limited. The unit cannot power multiple peripherals at the same time, which will reduce the uptime of the devices. Router and computer are the two most suitable devices to connect when using UPS.
3. How to calculate the capacity of the UPS to use?
UPS capacity is proportional to uptime,. High-capacity UPSs will provide longer power supply times and also have higher costs. According to the principle of operation, the capacity of the UPS must be at least equal to the actual capacity of active electrical equipment when the power is suddenly turned off.
Appropriate UPS power is measured in units of VA (Volt-Amps), while electrical equipment is rated in Watt (W). You simply multiply the power rating on the UPS by a factor of 0.7 to convert from VA to W, from there, determine whether the UPS can meet the capacity of the devices or not.
4. What should be noted when using the UPS?
All power supply equipment has a certain lifespan. To increase the life of the UPS, you should pay attention to the correct use and care:
Place the unit in a cool, dry area, away from moisture or in direct contact with water
Check the battery of the battery periodically, replace the battery if failure to maintain the operation of the device.
Limit the use of equipment with too large power when using UPS to supply power, especially printers, avoid overloading and damaging the UPS
The UPS should not be used until the battery runs out of power, before running out of power, you should check and stop using the UPS to prevent the UPS from bottlenecks, leading to reduced life
Epilogue
The UPS is gradually becoming an effective power supply solution that is widely used today. With suggestions on quality UPS types in the article, hopefully you will find the most suitable product for home electricity needs and if you have any other questions or suggestions related to the article, do not Forget to leave your comments in the comments below.
The post Which good battery pack to buy between Apollo, Santak or CyberPower appeared first on Computer tips – Informatics for you.