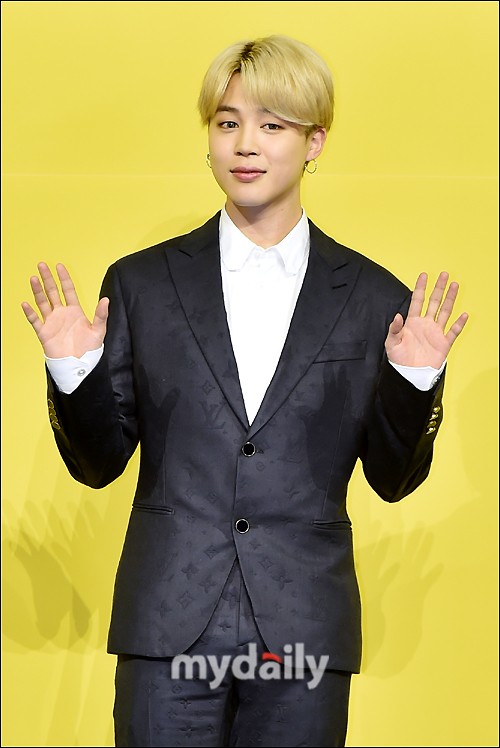 [마이데일리 = 곽명동 기자]BTS Jimin is continuing his solo career by receiving the most hearts in May from the global K-pop idol popular voting service app 'KDOL' and ascending to the 'Monthly Hall of Fame' consecutively.
K-Dol collects real-time votes targeting K-pop idols, resets them every day at midnight Korean time, and adds up the daily, weekly, and monthly rankings and all votes to be put on the Hall of Fame with this ranking's cumulative vote.
In the monthly rankings in May, Jimin ranked first with a total of 9,462,960 hearts. 2nd place was occupied by BTS Jungkook with 64,517,774 hearts. Next, EXO's Baekhyun (32,58,9148 hearts), BTS V (28,93,922 hearts), and TWICE's Tzuyu (4,17819 hearts) were counted in that order.
From August 2020, Jimin never missed the weekly and monthly 1st place, and received a total of 302,05237 hearts, with a record of 42 weeks in a row and the first place in the weekly ranking for 42 weeks and 10 consecutive months in the monthly ranking. With a difference close to that, he is soloing the 1st place in the Hall of Fame.
K-Dol, a popular voting service app for global K-pop idols that can vote from around the world, reflects 100% of user votes participating in the U.S., Japan, Southeast Asia, Korea, etc. It can be recognized in real time.
Hash Purple, who developed K-dollar, said, "Jimin has maintained the No. 1 position for a long time in the rapidly changing K-pop ecosystem, proving his unwavering popularity and influence around the world."
[사진 = 마이데일리 DB]
(Reporter Kwak Myeong-dong entheos@mydaily.co.kr)
▶ Where are the celebrities wearing these clothes? HAN Collection

-ⒸMy Daily (www.mydaily.co.kr). Unauthorized reproduction & redistribution prohibited –