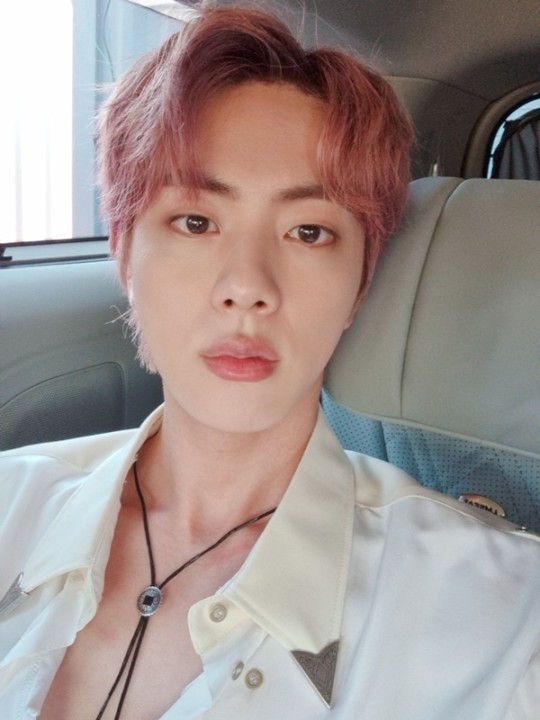 Photo = BTS' official SNS
Group BTS Jin released a selfie for ARMY.
On the afternoon of the 11th, Jin posted a selfie on BTS' official SNS along with a short phrase "ptd (Permission to Dance) fighting".
In the photo, Jin is staring at the camera with an expressionless face. In the photo, which appears to have been taken in a car while waiting, Jin matched pink hair with a stylish shirt and unique necklace. The look that makes even the empty eyes shine attracts attention.
Meanwhile, BTS released a new song 'Permission to Dance' on the 9th. The new song 'Permission to Dance' in the dance pop genre is a song that gives strength to everyone who has had a hard day. Regarding 'Permission to Dance', BTS said, "It's not a grand song. It is a song that anyone can easily enjoy," he said, adding, "It contains the message that anyone can freely dance as much as they want, even if they have a hard day in reality."
BTS was released on Naver NOW on the afternoon of the 9th, the day of the release. The new song stage was unveiled for the first time in the special show 'A Butterful Getaway with BTS'. On the 14th and 15th, he is scheduled to appear on NBC's popular TV talk show 'The Tonight Show Starring Jimmy Fallon'.