[텐아시아=김순신 기자]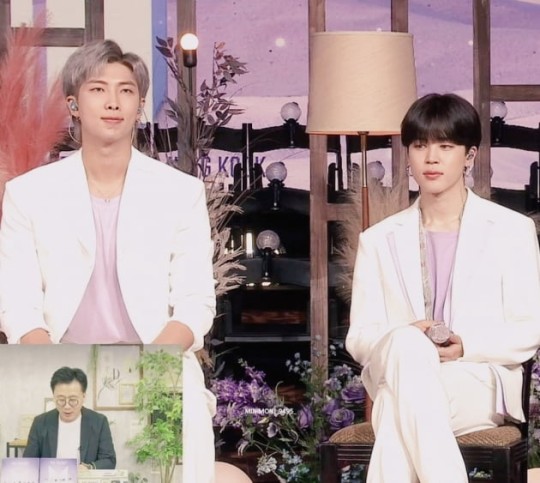 BTS Jimin captivated Japan with a live stage filled with moist emotions.
At the 'THE BEST Online Showcase' held to commemorate the release of Japan's best album 'BTS, THE BEST' on the 22nd, BTS performed the Japanese version of the new Japanese song 'Film out' and 'Make it Right'. showed off
Wearing a white suit and lavender colored round T-shirt that contrasted with the dark black hair that lightly covered his forehead, Jimin caught the eye with the charm of a pure and neat young man who was the opposite of the sexiness of the previous day.
First of all, Jimin, who expressed his feelings, 'I am so grateful to be able to meet you in such a situation,' said, 'It is impossible to be number 1 on the Billboard main chart for 4 weeks in a row, but I am grateful to our ARMYs for bringing joy every day and every moment. I will do my best,' and expressed his sincere gratitude for being number one on the Billboard Hot 100 chart for 4 weeks.
At the showcase on this day, Jimin, the team's lead vocalist, showed off his eight-color charm with his broad spectrum of solid vocal skills that range from low-pitched to extremely high-pitched tones.
On the stage of the title song 'Film Out' of Japan's best album 'BTS, THE BEST', it showed a different charm from the previous 'Make it Right'.



In 'Film Out', a song with a lyrical melody, Jimin perfectly digested the high notes with a sad vocal that expresses the mood of the song.
In particular, Jimin maximized the emotions of the song with his faint eyes and delicate facial expressions, making the viewers feel the thrill.
Jimin, who expressed his feelings about the showcase by saying, 'Thank you for being able to create a place like this,' said, 'I will do my best to show you a better side of me in the future without forgetting to hear that you like the new songs and albums released this time. I love all of you who came to see us again today."
Meanwhile, BTS' Japan's best album 'BTS, THE BEST' recorded sales of 782,000 copies in the first week of release (June 14-20), taking the first place.
Soon-shin Kim, staff reporter for Tenasia soonsin2@tenasia.co.kr
▶ Fairy tales for children and adults [스타책방]
▶ Star behind-the-scenes photos & videos ▶ Latest issues at once
ⓒ TenAsia, unauthorized reprinting and redistribution prohibited