With the desire to reduce difficulties for employees with practical support during the complicated situation of the COVID-19 epidemic, the program "Gratitude in epidemic season" launched to buy "Gratitude gift baskets" including: necessities to send to workers, disadvantaged workers, etc. in Ho Chi Minh City. This program is one of the meaningful activities in the annual series of events "Cashless Day 2021" of Tuoi Tre newspaper.
From a warm meal of love
In the context of prolonged social distancing in Ho Chi Minh City, the most directly and most affected object is the working class in the whole area. The stagnation of production, trading and trading activities made this object lose its main source of income. On the other hand, the social distancing situation also makes it difficult for workers to access essentials for daily meals.
In the spirit of mutual affection, Tuoi Tre newspaper and its companions, e-commerce platform Shopee and Saigon Co.op, launched an activity to buy "Gratitude gift baskets" within the framework of the "Gratitude season" program. the message of bringing warm meals of love to workers and poor workers in Ho Chi Minh City, more broadly, to join hands for the community to overcome COVID-19.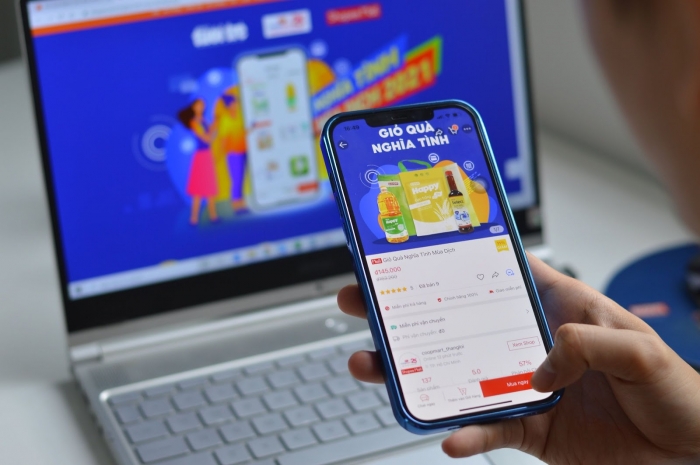 Come join hands for meaningful community activities
In the spirit of mutual support, sharing, supporting the community to overcome difficulties together, the program "Gratitude in epidemic season" launched a call for individuals and units to order "Gratitude gift baskets" to give to those in need. people who are in dire straits due to the effects of the pandemic. Each "Gift Basket" will include essential items such as: Rice, cooking oil, fish sauce, etc., with a total value of 145,000 VND/a gift basket. The contributions of benefactors will, on the one hand, contribute to solving the immediate difficulties of the workers, and on the other hand, have the value of spreading and multiplying positive activities for the community in the current context.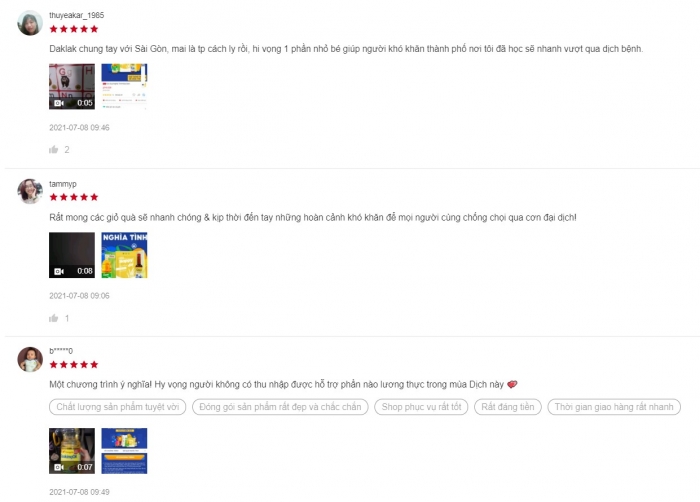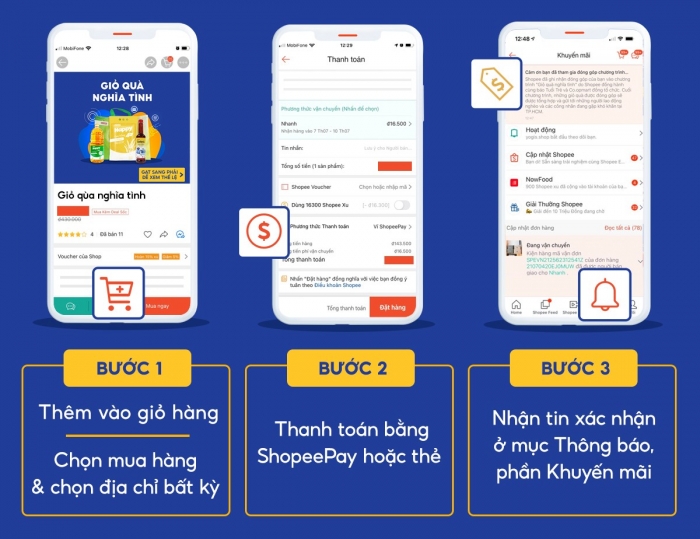 The list of supportive buyers and the number of gift baskets recorded on the Shopee shopping platform will be published on Tuoi Tre newspaper. At the end of the program, the Organizing Committee will summarize information and directly give these meaningful gifts to poor workers, medical staff, poor patients, and workers in difficult circumstances in Ho Chi Minh City. Ho Chi Minh City.
.