Always at the forefront of high-tech applications on motorcycles, BMW Motorrad recently surprised the world of electric motorbike technology with its latest patent. For maximum convenience and elimination of wires for charging electric motorcycles, BMW Motorrad has researched and developed a handy wireless charger.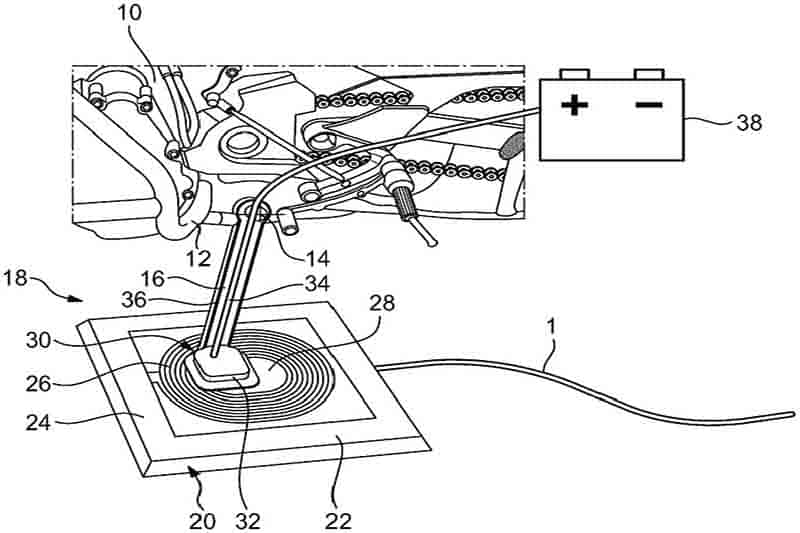 Wireless charger design for electric vehicles from BMW Motorrad
Inspired by the popular wireless phone charger in the world for its convenience and neatness, BMW Motorrad has researched and developed such a wireless charger for electric motorcycles, taking points. contact from a stand with a load-bearing wireless charging pad is placed below the ground.
There will be later electric motorcycles from BMW that will use wireless charging
While many people may doubt the durability or speed of this wireless charging technology will be slower than conventional plugs. However, with the purpose of being born to increase the usability and neatness, less manipulation, this is considered a great idea from the German car company. It is known that along with this technology, Motorrad is also developing a number of electric motorbike models and will be ready for future launches.
Kuro
.