On February 27, during a Nintendo live broadcast, the open world title Pokémon Legends: Arceus was revealed. The audience immediately exploded and people started rushing to compare it to Zelda: Breath of the Wild.
In fact, a scene in the new Pokémon game trailer also has many similarities with this famous Zelda game.
Pokémon Legends: Arceus is set in the past more than any previous Pokémon game, and the trailer also introduces a completely new way to capture Pokémon and an extremely large world for gamers to explore. break.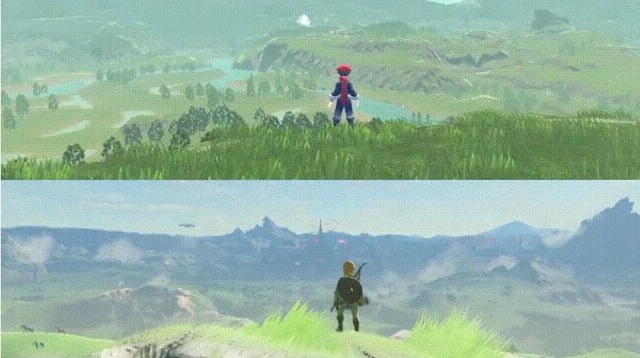 Twitter account owner @Akfamilyhome, who brought the clip together, quickly became famous and retweeted at breakneck speed.
Although only a few minutes of the short trailer, the clip has made all Pokémon collectors around the world excited and looking forward to the release date of this game. Expected to launch in 2022.
The quality of graphics in the game is still not really impressive and still jagged, texture has many errors … however, there is still about 1 year for Pokémon Legends: Arceus to improve many things. We have the right to expect a comprehensive visual upgrade that goes far beyond Zelda Breath of the Wild and the best gameplay of any Pokémon game ever released.
Source Kotaku compiled gearvn