According to our record on May 13, many "virtual money miners" of Vietnam simultaneously sold staging "buffalo plows", from an average of a few tens of millions to even stacks of several billion. This is the consequence after Bitcoin entered the strongest decline since early 2021 to date.
The buffalo plows are being sold a lot on social networks (photo is for illustrative purposes only).
Notably, this Bitcoin drop is not just a normal correction. It comes from a decision to change the strategy of Tesla, one of the most influential technology companies in the world at the moment. After Elon Musk announced the suspension of buying Tesla cars with Bitcoin, the market suddenly shifted and dropped without braking.
In the face of bad market movements, many people are skeptical of the massive wave of sell-off in cryptocurrencies. This is what happened in mid-2018 and the situation is showing a lot of similarities. With this "fear" mentality, many virtual money miners in Vietnam have moved to liquidate their buffalo plows. After a successful season of mining, now is the time for them to feel "enough" and out of this risky market.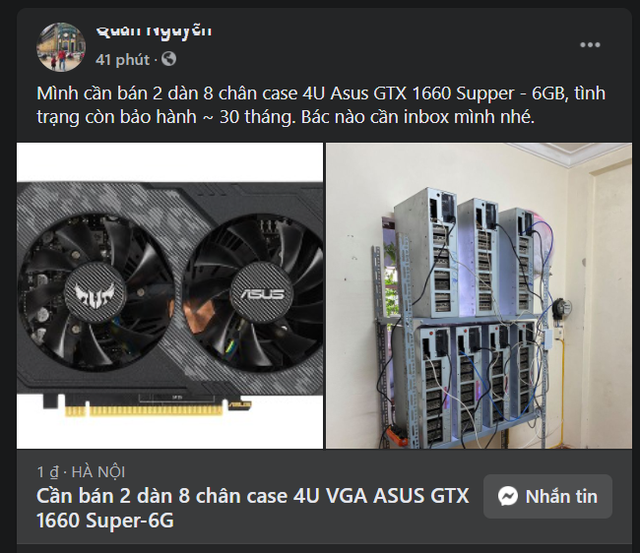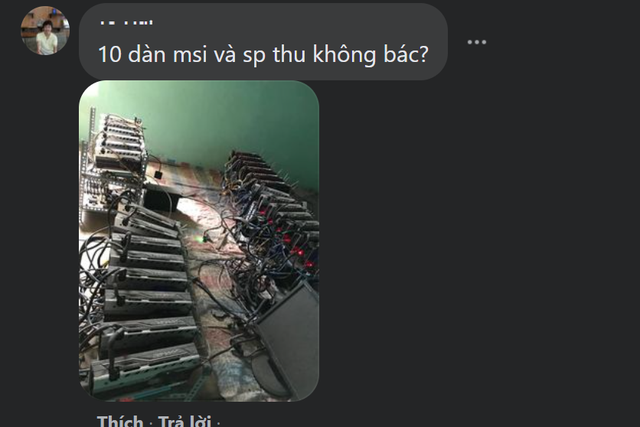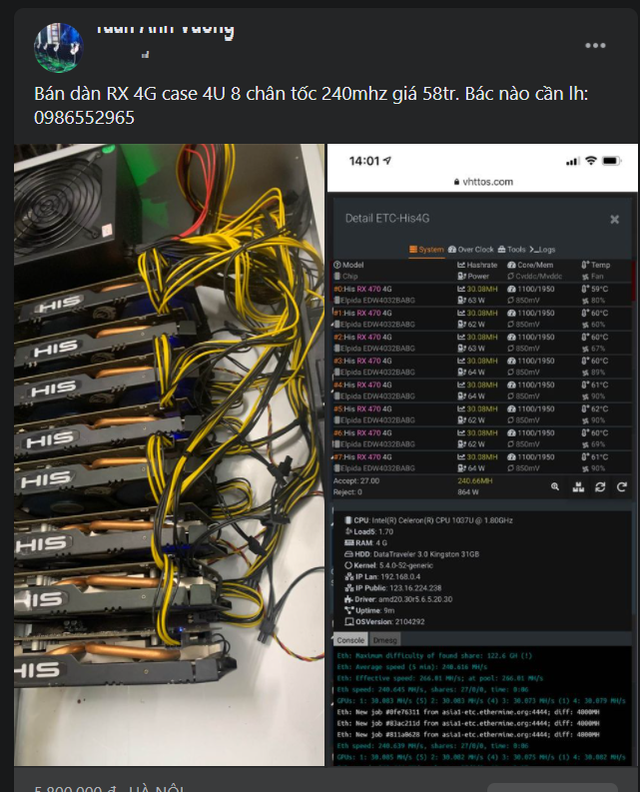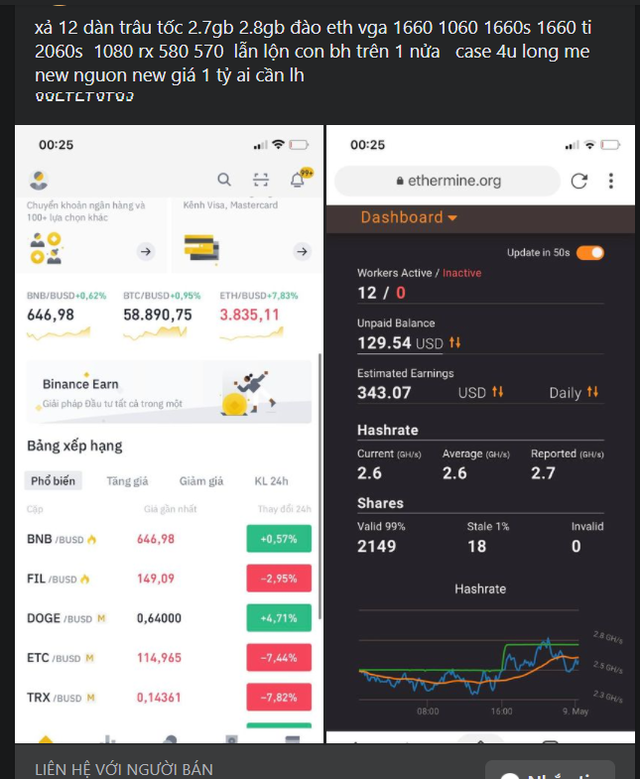 The fact that miners flushed the buffalo made the market of computer components and especially graphics cards sharply reduced. As noted by us, from retailers to the black market, card prices have started to decline. Although the decline is quite slight, this could be the signal for a "part discharge" season to begin.
Remember in 2018, after the time Bitcoin "collapsed", the price of computer components was also drastically reduced. This creates a good opportunity for the gaming community to shop and upgrade computers at a reasonable price. And maybe, "Spring Gamers" is also about to arrive.