Recently, Benelli Vietnam has made some announcements about the sharp discount for a series of large displacement vehicles being sold in Vietnam. Many bikers after hearing the news felt regret when they bought cars at the old prices when the hot models of Benelli were reduced quite deeply to 20 million.
Specifically, in the latest sale, the price is closed from November 1 to December 31, 2019 with a limited quantity. 3 big motorcycles of Benelli Vietnam are discounted including Benelli 302S, Benelli Leoncino and Benelli TRK 502.
Benelli 302S is discounted 10 million VND during a strong discount in Vietnam
With Benelli 302S, the listed price of this Naked bike is set at 118 million VND and is the cheapest large displacement bike model of Benelli in Vietnam. In this sale, Benelli 302S sold at VND 98 million and received an additional Benelli jacket. Thus, in this reduction Naked bike 302S will be reduced to 20 million.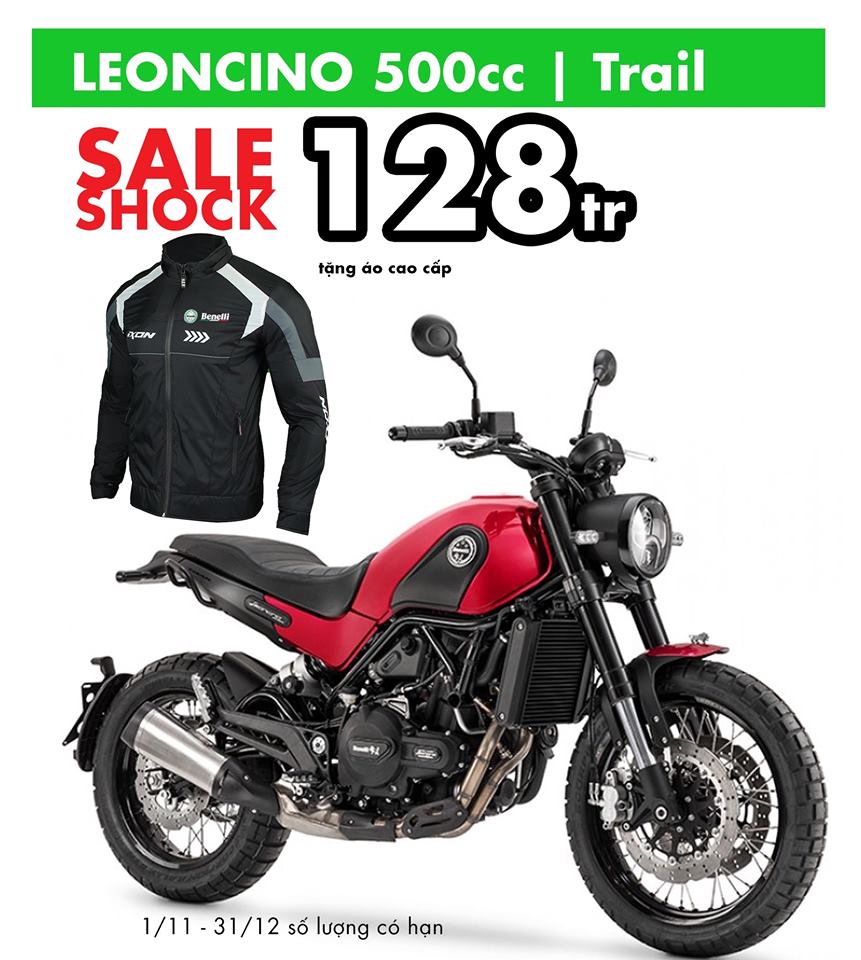 Benelli Leoncino is also greatly reduced in this discount period of Benelli Vietnam
Then, with the classic model Benelli Leoncino – one of the most appreciated models of the Italian car company in both appearance and performance, it is reduced to nearly 20 million VND for the Trail version using spokes. With a list price of 148 million, Benelli Leoncino is still one of the large displacement cars with classic designs with the best selling price on the market.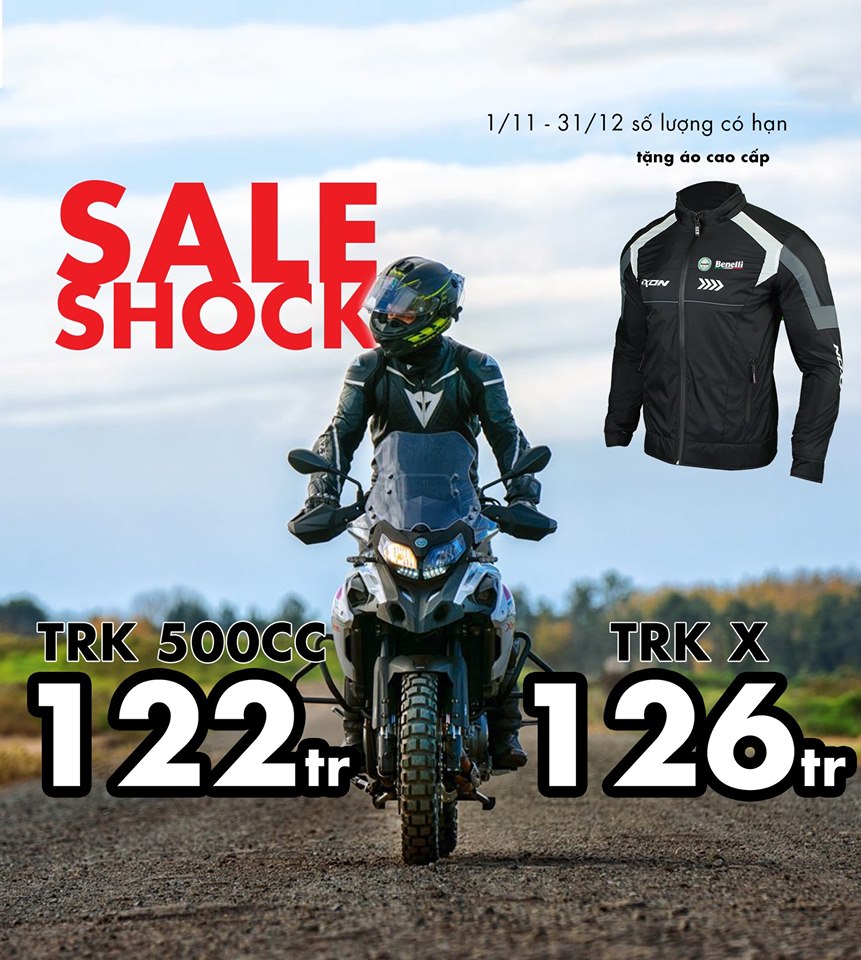 Adventure Touring TRK 502 model is discount 10 million in this discount
Finally, this discount is for Benelli's "super-cheap" Adventure model, called TRK 502. This massive Adventure touring vehicle is a great choice for those who like to travel. with long distances. In the strong discount of Benelli Vietnam, TRK 502 version X with 500 cc engine block was reduced to 126 million VND and the regular version is 122 million VND and also offered Benelli jacket for customers to buy. cars from now until the end of the year.
Kuro
.