According to the Daily MailHatchai Niyomdecha, 37 years old, discovered this rare pearl on January 27, in Nakhon Si Thammarat province.
At first, Hatchai found a derelict float washed ashore. There are some shells and shells on the buoy so Haichat and her sister Worachat Niyomdecha, 35 years old, took them home.
Hatchai's father – Mr. Bangmad Niyomdecha, 60 years old, was cleaning the above shells when he discovered a large pearl, the size of a coin and bright orange color. The weight of the gem is 7.68 grams.
Hatchai's neighbors rushed to his house after hearing about the expensive pearl.
The float has a lot of shells.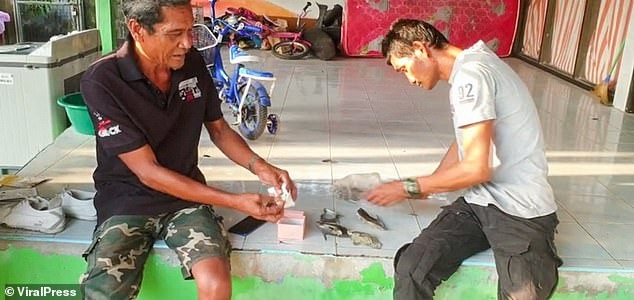 Hatchai's father was washing the shell when he discovered the expensive pearl.
Hatchai said he had a strange dream a few days before finding the gem.
"An old man in white with a long mustache told me to go to the beach to receive a gift. I think he led me to find the pearl, "said Hatchai.
"I want to sell the pearl for the highest price possible. Money not only changed my life, but also changed my destiny. My whole family will have a better life. "
It is estimated that the aforementioned pearl can be worth up to £ 250,000, equivalent to VND 7.8 billion.
Someone offered to pay Hatchai £ 25,000, and £ 125,000, but he refused to sell.
Another Chinese collector is currently negotiating to buy the pearl for £ 250,000, exactly what Hatchai wanted. However, this person wants to find out for himself if it is the real Melo gem or not.
The gem is about the size of a coin.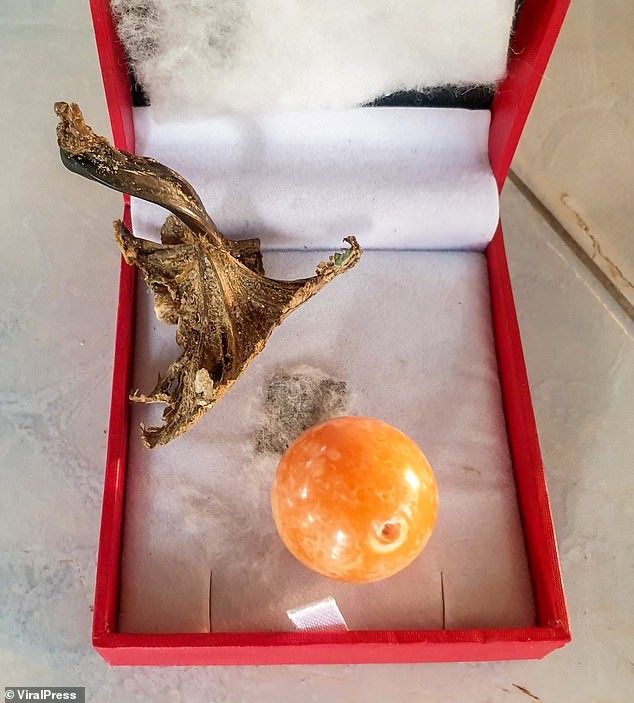 It is estimated that the value of the jewel is up to nearly 8 billion VND.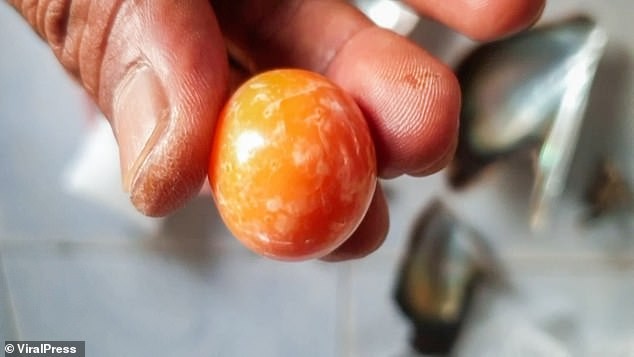 Melo pearls are formed in the shell of a sea snail named Melo Melo. Different from traditional pearls found inside mussels. This gem cannot be grown artificially, but only in nature.
Melo pearls range in color from orange, to dark yellow or brown. In which, orange is the most expensive color with the appearance rate of only about 1 in a few thousand.
Jade Melo is often found in the East Sea, shallow waters off the coast of Vietnam, Thailand, or off the coast of Myanmar.
According to Daily Mail
.