In a time when PC components are scarce, Newegg – an online tech retailer – has just run a short-term "lottery" program called the Newegg Shuffle. Accordingly, the participants have the opportunity to become "lucky people" to … pay for products that are "sold out" recently such as AMD Ryzen 5000 series CPUs or NVIDIA RTX video cards. 30 series for example.
At the time of writing this event has ended, but you can still check out some screenshots below to see how the Newegg Shuffle has played out.
Official page of the event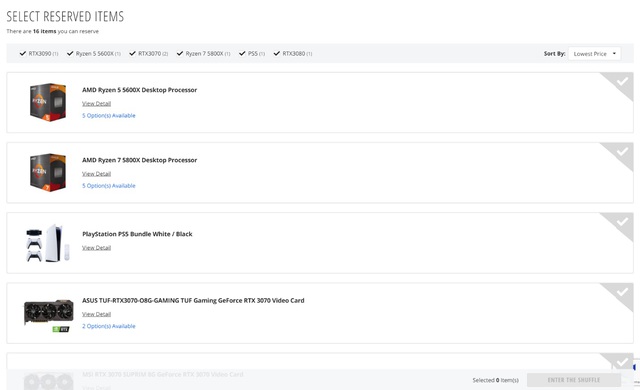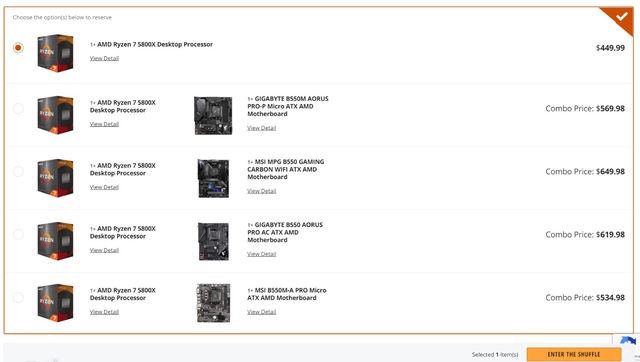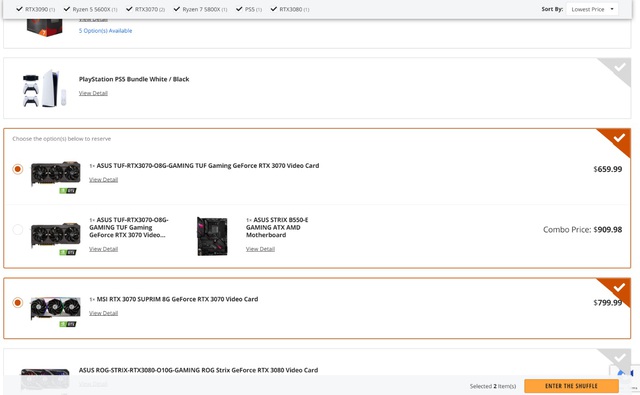 After participating, the system will automatically select at random and send an email to the "winner", and this person will be … spent money to pay all the value of the product you have chosen, without any discounts. over it.
Also, the community's feedback on this program is not really good either. For example, on the Reddit r / buildapcsales forum a lot of people reflect on the "rewards" and the combos that must be bought together. Some even compare it as a loot box mechanism in today's "blood-sucking" games.

This is probably also the real situation of the PC segment in early 2021: Waiting in line for a chance to buy new components, and sometimes have to buy with another item. But anyway, it also limits speculation and cryptocurrency miners "loot" out of cards of true gamers.
Source PC Gamer compiled Gearvn