For gamers who have experienced Cyberpunk 2077 or have seen the trailers of this game, they will be deeply impressed with a glowing katana. This object has the full name of Arasaka Thermal Katana, a powerful weapon with sweet swords.
Arasaka Thermal Katana bar in the trailers
In the current version, Arasaka Thermal Katana is completely unavailable in the game (although it does appear in the Tools of Destruction trailer). Expected in future expansions this glowing katana will be playable.
In the meantime, let's come to the real-life version of Arasaka Thermal Katana made by the beautiful YouTuber Xiao Qian Feng.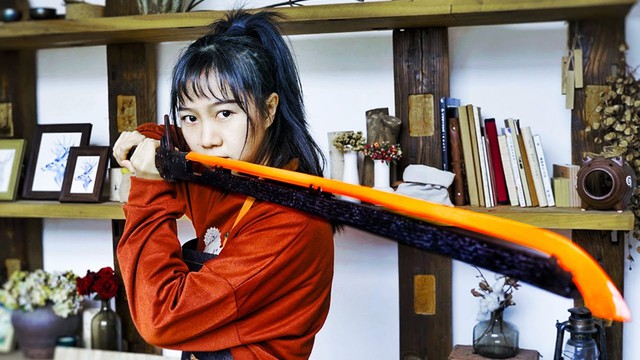 Make the Katana glow like Cyberpunk 2077