Aurora is an application that provides a unique wallpaper for Windows 10, you can watch the aurora effect, adjust the color, speed and save it as a wallpaper for your computer.
If you want to use this fun app then go to here or follow the link below > click Get to install. Aurora compatible with Windows 10, capacity 30 MB.
Developer: Michał eptuch
Price: Free
Open the application, you will immediately see the beautiful aurora effect on the image. Aurora allows users to customize the color and speed, you press the gear button in the upper left corner to do it.
– Press Effects (Ctrl + E) to choose a color, a new brightness adjustment for the image.
– Press Speed ​​ratio (Ctrl + R) to adjust the aurora effect motion speed.
– Press Save image (Ctrl + S) to save the image.
The saved image is in PNG format so there will be no animations but it will contain the colors and the aurora animation captured.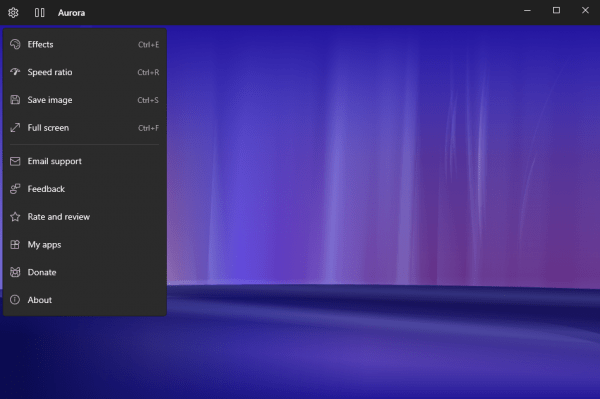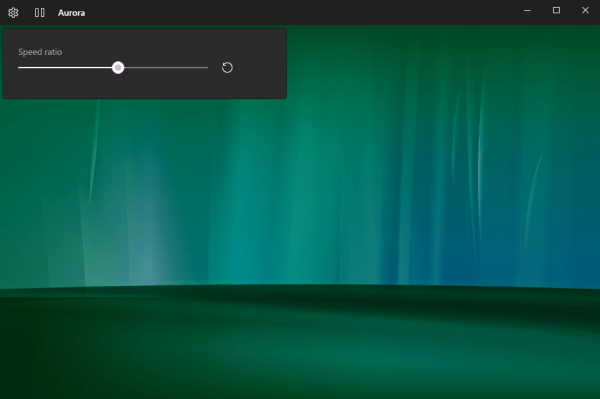 Compared to other applications on the Microsoft Store, Aurora is an interesting wallpaper application, hopefully the developer will allow you to save the wallpaper in GIF or video format to see the aurora effect on the screen.


Hùng Anh