Google Photos is a new service from Google that allows you to back up data, or more specifically, online photo backup as well as other backup services like Flickr, or Dropbox. With the great sync feature, you can easily backup Facebook, Dropbox, Flickr photos to Google Photos easily.
Related posts
Share Dropbox files in Facebook Messenger
Upload files directly from Facebook Messenger to Dropbox on your computer
Backup photos to Dropbox on iPhone, ipad
Backup Dropbox data on Windows 10
Access files on Dropbox from Google Chrome
Google Photos is an online photo storage service from Google. Image management interface is beautiful, tidy and easy to find. All your photos will be backed up securely online, sorted and labeled automatically, you can also edit photos easily. Whether it's backing up Facebook photos, or Dropbox, Flickr is a breeze when switching to Google Photos
Backup Facebook, Dropbox, Flickr photos to Google Photos
First you need to upload your online photo store to your computer, then upload it to Google Photos. Here are instructions for downloading photo stores from Facebook, Dropbox, and Flickr to your device.
Facebook photo backup
Facebook is the largest social network today. Every day, you, together with others, post photos, share statuses. And these photos are stored by Facebook into a photo vault. However the interface is quite simple, and finding photos is also very difficult. So transferring photos from Facebook to Google Photos is very necessary. Here is how to download photos from Facebook to your device.
Step 1: Access your facebook, press the arrow icon on the top right corner of the screen and click Settings.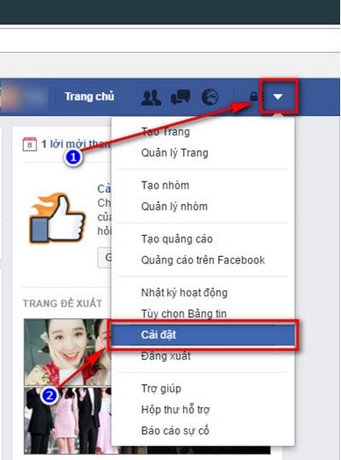 Step 2: At the window Settings, in item General you click on the line Download a copy of your Facebook data.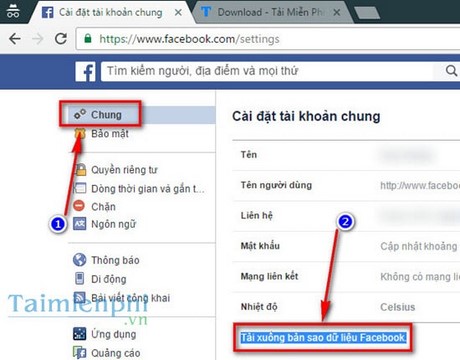 Step 3: In the window that appears, click the button Start My Archive to download all your data on facebook. The download process will take a few minutes depending on the amount of data you have and then will send the download link to your registered email, you can download the data here.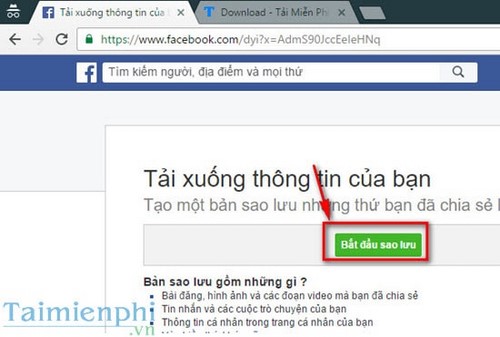 Backup photos from Dropbox
Dropbox is an online data storage service that many people use. However you only have 2GB of initial storage. If you feel that is not enough, move your photo storage to Google Photos for easy management.
Step 1: First download and install Dropbox. Instructions to install dropbox, how to use it dropbox here.
Step 2: Launch the app, sign in your Dropbox account. Then go to the following option Preferences> Account> Selective sync…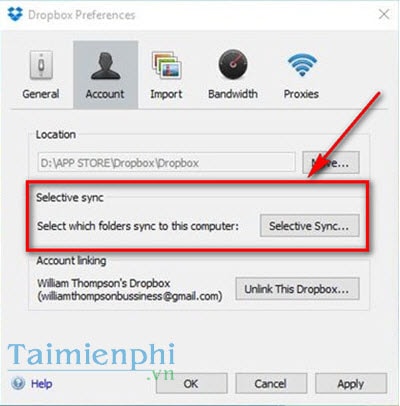 Step 3: Select the folder of photos that you want to sync to your computer.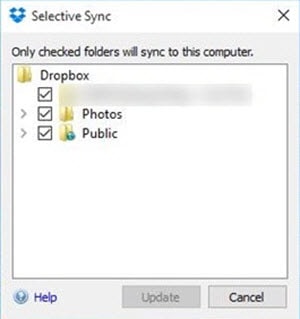 So your photo store on Dropbox has been downloaded to your computer.
Flickr photo backup
Flickr is trusted by many photographers and professional photographers around the world. With free storage up to 1TB and quality of photos up very guaranteed. However, if you want to change the photo archive to Google Photos, here are instructions to download the photo archive from Flickr, you have to do this manually by clicking on the photos and clicking Download.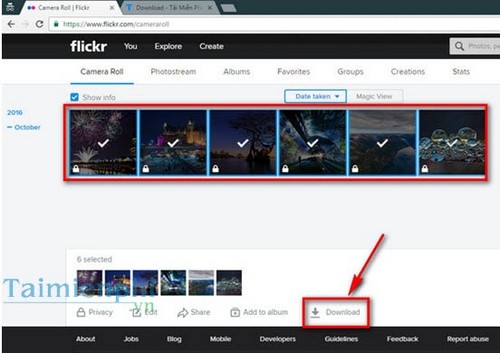 Backup Facebook, Dropbox, Flickr photos to Google Photos
After uploading photo archives from other online storage services, now you just need to upload this photo archive to Google Photos.
Step 1: First, download and install the Google Photos Backup desktop app. You can see the instructions use Google on computer here.
Step 2: After the installation is complete, launch the application. In the bulletin board that appears click on Add and navigate to the photo folder you want to upload. In item Photos Size There are two image quality options for you High Quality, Original (original quality, unchanged). Then click the button Start Backup is the application that will automatically upload photos to Google Photos.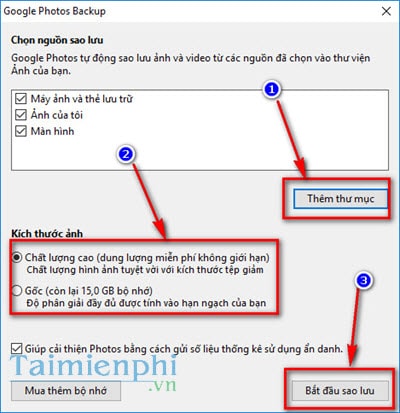 Above, ElectrodealPro instructed you to transfer photos from Facebook, Dropbox, Flickr to Google Photos. An online photo archive for you where you can back up data as well as back up your photos. And of course you can get them for online photo editing whenever you want. And in the opposite case when you can also backup Google Drive to Dropbox, between online photo storage services together depending on your liking.
https://thuthuat.taimienphi.vn/sao-luu-anh-facebook-dropbox-flickr-sang-google-photos-9260n.aspx
.