ASUS launches Lingyao X dual-screen notebook: the secondary screen can be raised and lowered, and the look and feel is significantly improved
January 17, 2021 17:09
Author: Zhang Fan
Editor: Zhang Fan
Article source: Paobao.com original
Recently, a series of new products were unveiled at the ROG new product launch conference. The products are very powerful and attracted wide attention from netizens. On the other hand, ASUS thin and light notebooks have also launched amazing heavyweight products, such as the futuristic ASUS Lingyao X dual-screen notebook, including the 14-inch Lingyao X dual-screen, and the 15.6-inch Lingyao X Dual-screen Pro, both of which are created for efficient productivity purposes, are very suitable for the majority of content creators to choose.
Compared with previous generations, ASUS's dual-screen notebook innovatively uses a liftable ScreenPad Plus touch screen. As the notebook screen is turned on, the ScreenPad Plus touch screen will automatically rise to a comfortable tilt angle. It can better improve the look and feel and experience of the ScreenPad Plus touch screen.
In order to make the dual-screen office experience more excellent, ASUS has also newly developed ScreenXpert 2. The software includes a series of innovative and optimized built-in applications, which can better support the new ScreenPad Plus touch screen and enhance productivity again.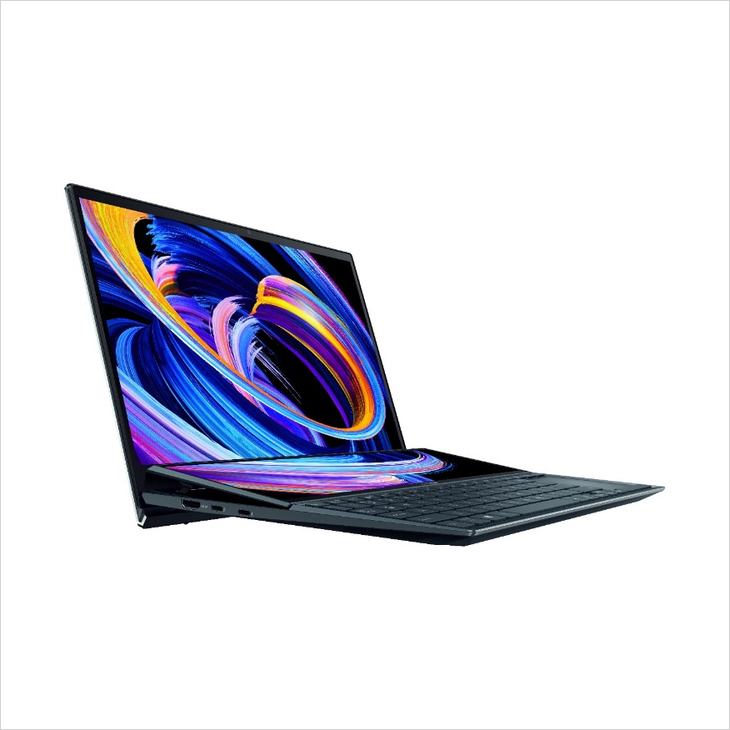 Lingyao X dual screen
The 14-inch Lingyao X dual screen is equipped with up to the 11th generation Intel Core i7 processor, equipped with up to 16 GB of dual-channel memory, and uses the 12.6-inch ScreenPad Plus touch secondary screen to easily complete cross-screen collaboration with the main display. Up to 1TB PCIe SSD, fast transmission, helps accelerate work efficiency.
The Lingyao X dual screen uses Intel Iris Xe core graphics or optional NVIDIA GeForce MX450 discrete graphics, which can meet the high-quality needs of tasks such as photo and video editing. At the same time, the dual screen of Lingyao X takes into account the good light and thin portability, and has up to 17 hours of battery life, which can be used without power all day, which is very suitable for people who often need to move office.
Lingyao X Dual Screen Pro
Lingyao X Dual Screen Pro is not only equipped with an 8-core 16-thread Intel Core i9 processor, but also a new generation of NVIDIA GeForce RTX 3070 discrete graphics card blessing, supporting NVIDIA Studio technology, performance leverage!
Lingyao X dual-screen Pro is also equipped with a 4K OLED HDR NanoEdge touch screen, with a four-sided ultra-narrow bezel design, and a screen-to-body ratio of up to 93% to achieve a more immersive visual effect. Excellent OLED display technology can provide super bright colors and deeper blacks, with a contrast ratio of up to 1000000:1, and the display has passed VESA DisplayHDR True Black 500 certification and PANTONE color certification, ensuring that the output images are professional-grade Color accuracy. Lingyao X Dual Screen Pro also covers 100% DCI-P3 professional color gamut, and is certified by TÜV Rhein Low Blue Light Eye Care, which significantly reduces the intensity of blue light and protects eyesight even after long hours of work.
According to the information I understand, the 14-inch Lingyao X dual screen will be the first to be launched, while the 15.6-inch Lingyao X dual screen Pro will be launched later.