Re-sharpen your axes and put on your finest animal skins, Ubisoft Montreal has just delivered a completely free update for Assassin's Creed Valhalla, featuring numerous upgrades and fixes, an all-new character, brand-new skills, and an all-new game mode.
In addition to fixing bugs and graphics improvements, the developers have included in this update called "Yule Update" new skills and abilities with names each more evocative than the next: "berserker trap", "war cry" , "Shoulder strike", "assassin's port", "assassin slip", "power surge", "plundering arrows", "combat ready" and "protection aboard a ship". Enough to bring ever more poetry and variety to your fights and skirmishes.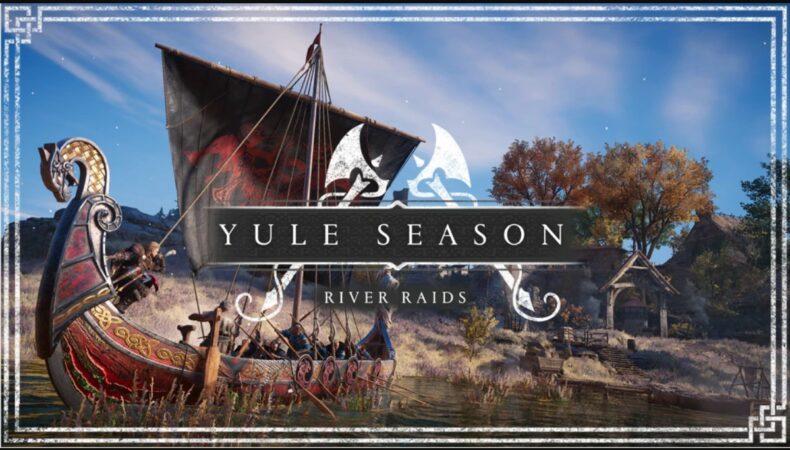 Now let's turn our attention to the great novelty of this update: "River Raids" or "Attaques Fluviales""In the language of Molière. This addition will allow you to explore new areas of England (and take advantage of many opportunities for looting) aboard an original longship and discover loot specially designed for this update (such as the armor of St. George for example). A new ally named Vagn will act as a mentor and help you grasp all the intricacies of river attacks.
In addition, a strategic aspect has been added, since you will also have to manage your crew of Jomsvikings (which will undoubtedly remind of good hours to the fans of Assassin's Creed Black Flag).
To be able to take advantage of these Ubisoft gifts, you will need to make space on your hard drives, downloads weighing between 10 and 20 GB:
10,23 Go sur PS4;
11,18 Go sur PS5;
15,27 Go sur Xbox One X|S;
19,53 sur Xbox Series X|S;
18,04 Go sur PC.
You will therefore have enough to wait until season 2, called Eostre (from the delicate name of the Anglo-Saxon goddess of spring) which will sweep in next March, with a first update introducing a festival in the colony, a mode original game play, new equipment and items.
The first DLC ofAssassin's Creed Valhalla "The Wrath of the Druids" is scheduled for spring 2021. To find in detail all the novelties of this update of the season of Yule, presented by Elisa Choi (Community Developer for A.C. Valhalla), meet here:


Kyujilo