If we all more or less agree that the great winner of the console war that shook the world in the 90s is the PlayStation, the two editors / manufacturers who were opposed then really did not follow the same path. On the one hand, Nintendo has continued to release consoles and pushes its own licenses so well that some of them are still running today, while on the other hand, SEGA has had a lot of trouble to the point that many of its licenses have changed hands. However, the years pass and offer new opportunities to these then forgotten heroes.
Here we think in particular of the Monster Boy series which, thanks to the work of Lizardcube on The Dragon's Trap, has regained color and visibility. Countless little-known series by younger players are given a new chance with new episodes like Windjammers, Alex Kidd or even Streets of Rage. Having said that, we're here to talk about the latest remake to join the Wonder Boy series: Wonder Boy: Asha in Monster World.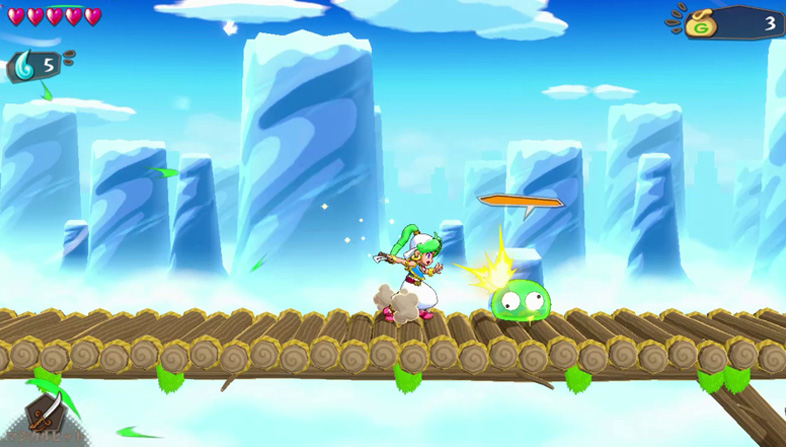 This title, remake of the fourth part released only on MegaDrive in 1994 in Japan, prepares its release in the land of the rising sun with now a date and several editions. If a dematerialized version is in the game, Japanese players (and motivated import fans) can get their hands on a standard edition (3,980 yen or around forty euros) and a collector's version (priced at 5,980 yen. or 60 euros). This special edition will contain two artbooks, the game and a collector's box. Finally, let's add that the demat version will be cheaper (for once).
All this is scheduled for April 22, 2021, but only in Japan. With us, We will have to wait until the second quarter before enjoying Wonder Boy: Asha in Monster World for its first European tour on PC, Switch and PlayStation 4. Note that a physical version is indeed planned with us. In the meantime, we discover the trailer which tells us all this good news. We're not going to lie, The Dragon's Trap was more impressive.


LD4K4