Are you nostalgic for big names like V-Rally, Sega Rally or Colin McRae Dirt? Sanded Horizon Chase Turbo all over the place? Art of Rally was tailored for you.
The Canadian independents of Funselektor (also proud parents of Absolute Drift, released in 2015) have revealed that their latest addition will be released on Nintendo Switch sometime in the summer of 2021, and will also arrive on Xbox Game Pass.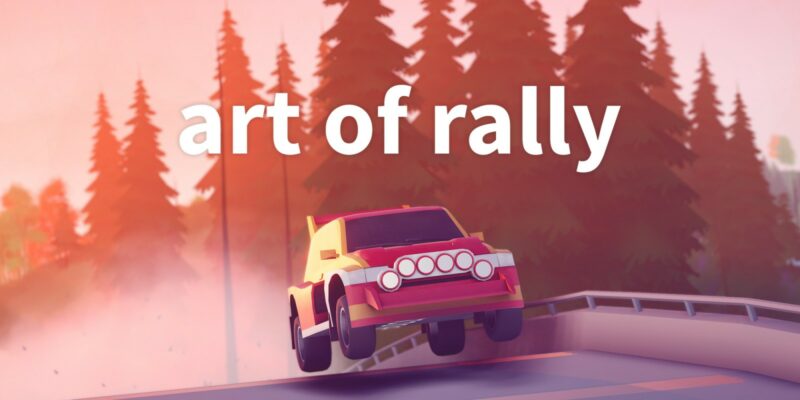 Carried by a very enthusiastic public reception on Steam with more than 2000 "extremely positive" opinions, the title is an arcade-style driving experience inspired by the big names mentioned in the introduction of this article. Thanks to a low-poly aesthetic providing a strong visual identity, and an absolutely FA.BU.LEU.SE soundtrack that we owe to Vyacheslav Anatolevich Koristov (go listen to it here right now), Art of Rally is a great achievement.
Funselektor's title allows players to browse no less than sixty circuits in magnificent environments modeled, inspired by countries like Finland, Italy, Norway, Japan and Germany. You will have at your disposal 61 emblematic rally cars from the 60s to the 90s, such as the Lancia Stratos, Lancia Delta, Peugeot 205 Turbo. Due to the lack of an official license, the names have been changed in-game, but you will recognize them at first glance. Add to that daily and weekly challenges, and you will have a colossal lifespan.
The console version ofArt of Rally will ship all of the DLC previously released on the PC version, as well as the "Kenya" update, which is scheduled for simultaneous release on PC, Nintendo Switch and Xbox Game Pass.
This "Kenya" update will offer:
Six new stages at Mount Kenya and Lake Victoria
A level in "free run" mode to ride in complete relaxation
Four new cars
Two new musical tracks
Fans of frantic racing, get ready to warm up your levers, the engines will roar this summer!


Kyujilo