The news that Aprilia will produce light motorcycles is not new, but this is still a rumor in the industry posted by the media. However, this plan is no longer just a rumor when the CEO of Piaggio has just officially confirmed this information.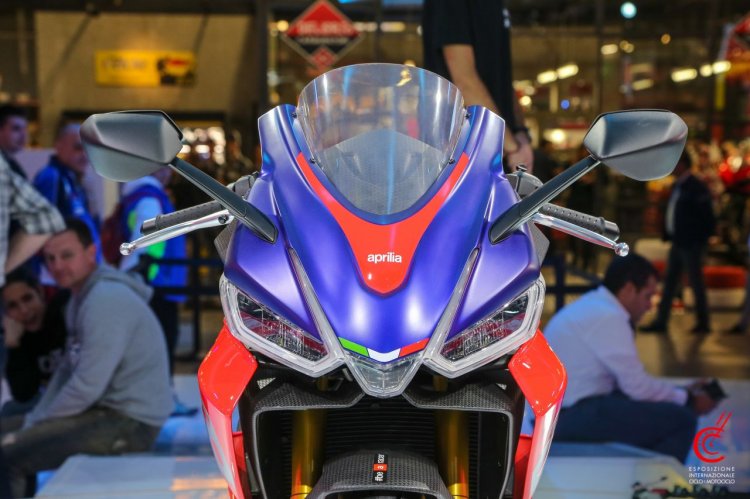 In an interview with The Economic Times, Mr. Diego Graffi, CEO of Piaggio, confirmed that Aprilia brand was about to introduce a new product line of the 250-300 cc segment. Piaggio has also abandoned plans to produce 150cc vehicles in India as customers are tending to move to a higher segment.
Currently, the 250 – 300 cc segment in India is dominated by various brands of Royal Enfield. The proof is that Royal Enfield accounts for 99% market share in this segment, of the 773,855 250-300 cc motorcycles sold to the market with 764,012 Royal Enfield vehicles.
Although Piaggio has confirmed plans to produce 250-300 cc motorcycles, Piaggio is very tight-lipped when asked about information of the new Aprilia brand. It is predicted that Aprilia's new 250-300cc models will revolve around the RS and Tuono models with Sport bike and Naked bike models.
It is likely that the new Aprilia 250 and 300 models will use more advanced equipment such as upside down front forks and adjustable single-cylinder rear shock absorbers at the back. Vehicles will be equipped with ABS disc brakes integrated front and rear.
Other notable equipment on the new Aprilia 250/300 include LED headlights, digital dashboard and even equipment such as quick gear system, traction control system and ABS sensor. The tilt angle is similar to the recently released KTM 390 Adventure.
According to information from India, Piaggio will introduce a new series of cars at the Auto Expo 2020 held in India in mid-February, which may include new models of the 250-300 segment. cc.
Lanzhou
.