You are the designer of logos, icons, fonts, … and want to measure the size, Measure Pixels will be the right tool. Not only that, this UWP application also tells you the color code of the object on the image, then you can save it with the measurement information.
Measure Pixels compatible Windows 10, MB capacity. You enter here Or follow the link below> click Get to install.
Developer: leisn
Price: Free
Measure Pixels has a modern interface in a beautiful Fluent style, without ads and is easy to use. First, you select the image you want to measure by:
– Drag and drop images into the application interface.
– Press Capture to select the image (desktop screen, application window, browser tab) to be captured.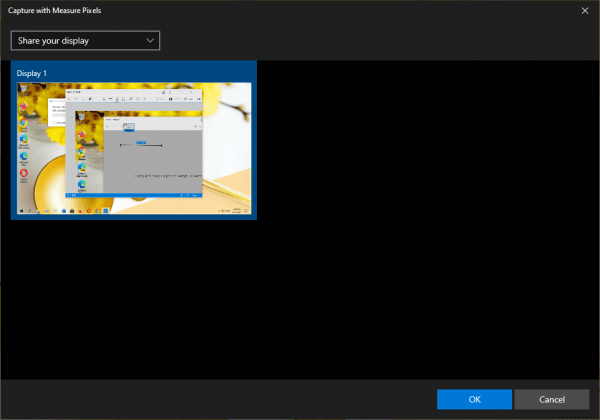 Finished shooting, you click on the measuring tool icon at the top to perform measurement. Such as:
I want to measure the distance from the desktop Chrome shortcut to the window edge, then click Segment (Ctrl + 2) > double-click the starting point, then drag it to the end point, and double-click. The application displays the measured distance on the screen.
If I want to see the color code of the object, click Color (Ctrl + 5) then double-click on that location, and a color code will appear.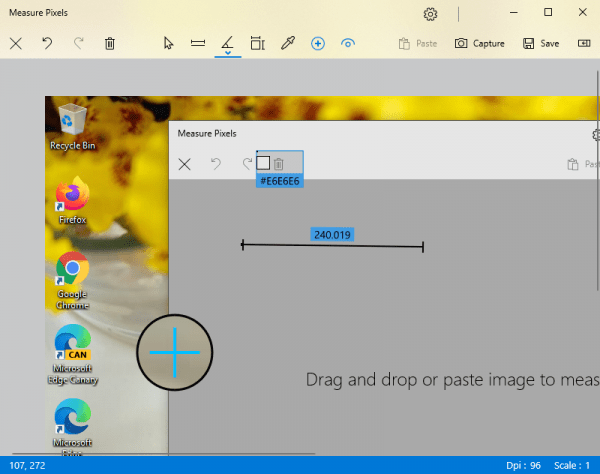 Measure finished, you press Save and choose the save option:
– Save All: Save the image including all measurement information.
– Save Measures Only: Only save the measurement information.
When you save, give a new name and select a save location> press Save. The saved image is in PNG format.


Hùng Anh