(Techz.vn) The "fall detection" feature of Apple Watch equipped from Apple Watch Series 4 onwards has saved many lives and recently it continues to promote that.
According to Fox News, Mike Yager, 78, from North Carolina, fell unexpectedly. This man uses an Apple Watch and has the "Fall detection" feature pre-installed. This feature will be installed automatically if the Apple Watch user is over 65 years old.
After the fall, the Apple Watch tried to wake him up by vibrating and sounding an alarm. After more than 45 seconds, with no response from the wearer, the Apple Watch automatically dialed 911 and shared Mr. Yager's fall location to the nearest Summerfield Fire Department search and rescue team.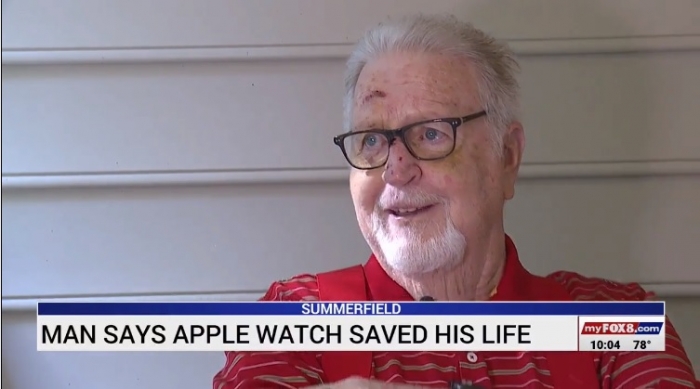 Immediately after being rescued, Mr. Yager didn't even know why he was saved. The reason is because he did not know his Apple Watch could do those things. Sharing with reporters during the treatment of his nose broken by the accident, Mr. Yager said: "It (Apple Watch) is a bit expensive but I think it is well worth it if you are over 65 or in a similar health condition."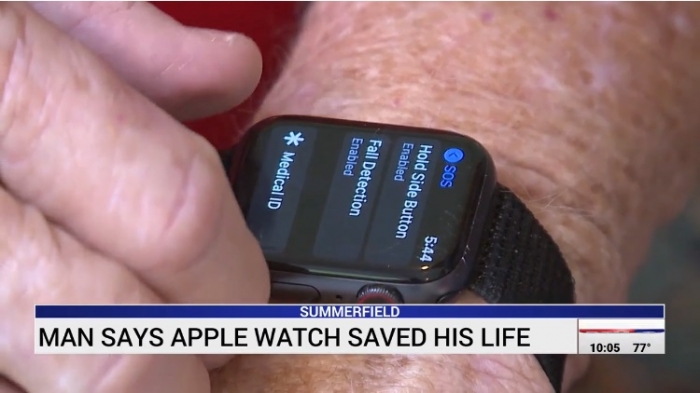 Lori, Yager's wife, said that without the Apple Watch making emergency calls, it would be impossible to know what might happen.
Fall detection is available for Apple Watch devices 4th generation and later. You can install it on your Apple Watch and it will make emergency calls in case you fall unresponsive after 45 seconds.
.