Since its inception, USB-C connectivity has quickly become the trend of the technology world. More and more smartphones, tablets, and even laptops are turning to USB-C, creating a vast ecosystem. Not only that, this connection standard is about to become a common standard for all electronics in Europe.
Over the past few years, the European Union (EU) has discussed the rules for standardizing chargers for mobile phones and portable electronic devices on numerous occasions. when they can charge the smartphone with any cable, any model or brand, and contribute to reducing electronic waste (old charger generates 51,000 m3 of electronic waste annually in Europe ).
The EU has been gathering feedback from the public and technology companies over the past few years, and is expected to issue a draft law related to this issue later this year. This means that European lawmakers want to impose new laws on all technology manufacturers to force them to use the same standard charging port for mobile electronics, namely USB- C.
This is not a big deal for most technology companies currently operating in Europe, except for Apple. We all know Apple uses the proprietary connection standard for its mobile devices, which is Lightning, and if the above bill is enacted, Apple will be forced to change the connection standard / charging port on the devices. distributed on the old continent.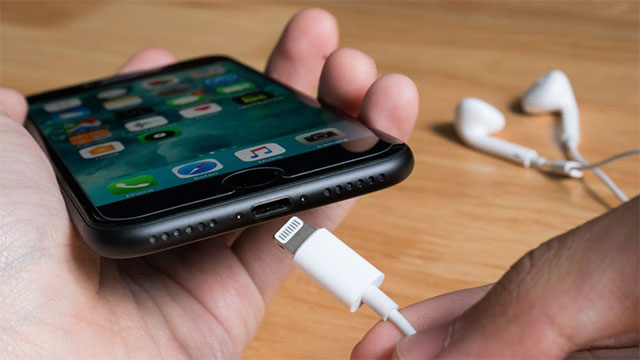 It's clear that Apple is making a lot of money from the accessories business, and the Lightning charging port is the "golden egg". Simply because this is a proprietary connection standard, every accessory manufacturer must pay and get a license from Apple if they want to produce Lightning accessories. That's the main reason Apple doesn't want to use the USB-C port (open standard) on iPhones.
The Cupertino company has responded strongly to EU intentions, saying the bill will "kill" the inherent creativity and abundance. However, the main problem probably lies in Apple's profitability will be affected by this change, because in fact, Apple has implemented USB-C in its products, namely iPad Pro and MacBook. There will be no technical difficulties here.
From a user perspective, this is clearly a logical EU decision and should be replicated worldwide.
.