After Lamborghini and Ferrari, McLaren is a supercar brand that is favored by many giants and players because of its somewhat superior performance.
It is no exaggeration to say that the McLaren 720S is currently one of the most beautifully designed supercars today that is both masculine but not too angular. That's why more and more versions are born according to the owner's liking.
The McLaren 720S in the article has just been transformed by the Zocoe tuning company with an extremely unique bodykit that helps the supercar become stiffer, more sinewy details are somewhat wilder than the original.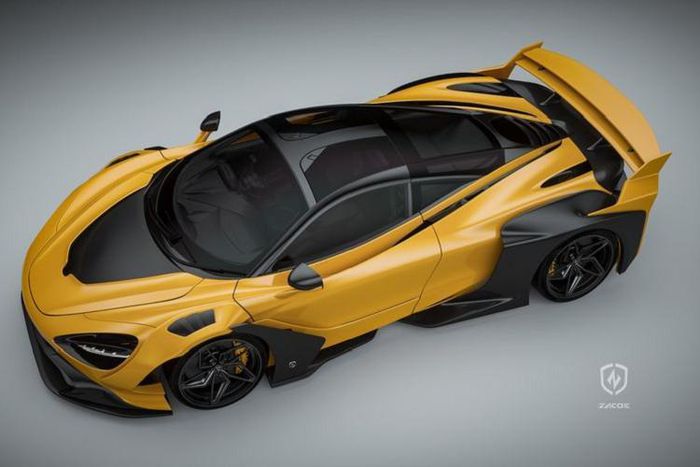 With this version, not only does the McLaren 720S become unique, but it is also somewhat more powerful than the more powerful 765LT model, which is even more prominent when standing with other Ferrari or Lamborghini versions.
This version is not too flashy, instead it has a new front bumper, stiffer splitter, along with wide flared wheel arches, sports air vents and a new hood.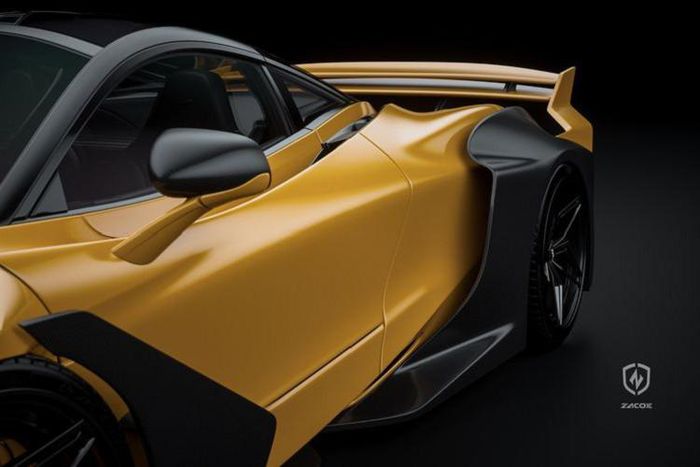 The two sides of the car are also different with distinct wing fins on the front wheel, larger wheel arches, separate on the rear wheel, creating a bolder look for the car, not to mention the larger size wheels help Adding a bit of personality to the car.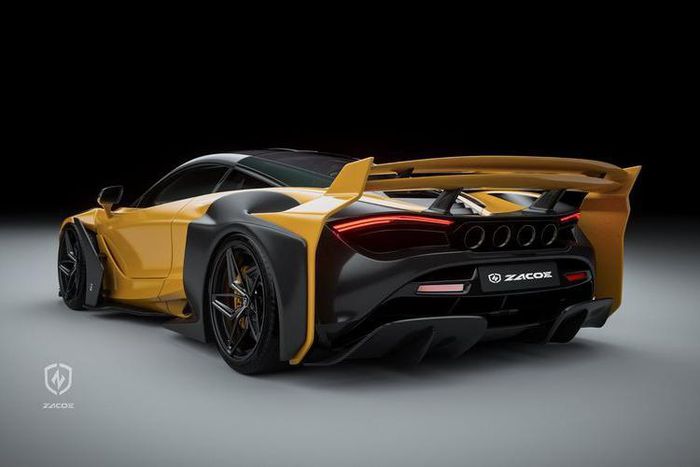 More unique, the car uses a 2-stage spoiler that attaches directly to the rear wheel arch instead of the usual rear, accompanied by 4 exhaust pipes located in the middle like the 765LT but has a larger size with a diffuser. New style at the bottom.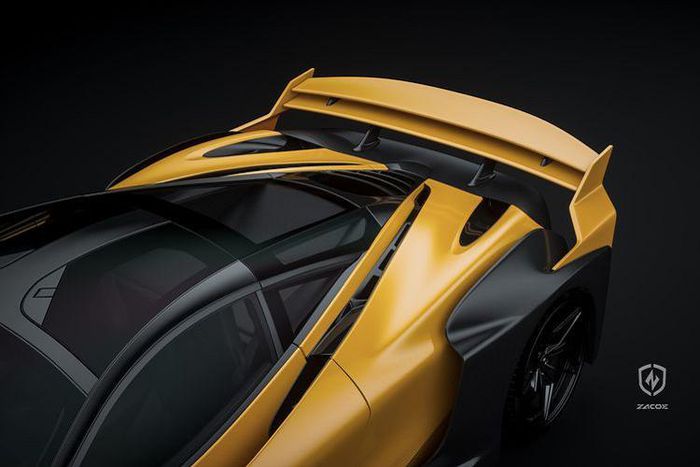 With this bodykit, it not only has a beauty effect but also improves aerodynamics, giving better glide when running at high speed. However, the company Zacoe did not disclose the price of this version as well as other details attached.
It is not clear whether there are any operational upgrades, but according to the original, McLaren 720S uses a 4.0L twin-turbo V8 engine with a capacity of up to 720 horsepower, 770Nm of traction, a 7-speed dual-clutch semi-automatic transmission for the car. Instant shifting feeling. According to the announcement, the car only takes 2.7 seconds to accelerate from 0-100km / h, this is also one of the fastest accelerating supercars today.
In Vietnam, McLaren 720S does not have a genuine distributor, but this is one of the supercars with a large number of cars no less than Ferrari 488 or Lamborghini Huracan. Currently, the price of McLaren 720S does not have a specific number, the price depends on the valuation of the importer or the optional extras, on average, the car costs from 22 to 30 billion VND depending on the car model.
.