As expected, on 12/11/2020, Sony's next console was officially sold in several regions around the world including: USA, Japan, Canada, Mexico, Australia, New Zealand and Korea. Many gamers around the world have on hand and experience PS5, they compete to post beautiful new images of PS5 that makes gamers who do not own PS5 feel admired.
It has been a week since PS5 was officially sold worldwide, but at present, it is difficult for gamers to order PS5 through genuine Sony distribution website because of the shortage. Rare goods take place right in countries with official sales such as the US, Japan, and Korea. According to information that Sony announced, the gaming community will have to wait at least until early 2021 to be able to pre-order the PS5 due to the limited supply.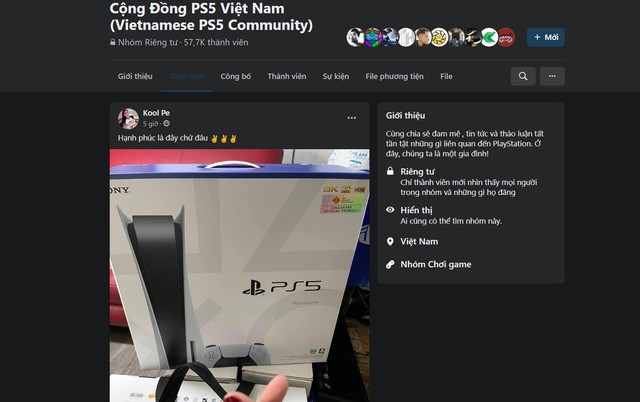 While male gamers are still hesitant to buy PS5, who is not eligible, who is looking to ask his wife to buy PS5, recently, a Vietnamese female gamer has boasted that she has just owned PS5 makes any Vietnamese male gamer admire. Specifically, on one of the largest PlayStation gamers community in Vietnam – Plash Speed ​​5 Community Vietnam (Vietnamese Playstation 5 Community), a female gamer named Facebook, Kool Pe, shared her new image. Sony's next console – PS5. According to the description, this female gamer is extremely happy to be one of the Vietnamese to own PS5 early as well as the first Vietnamese female gamer to own PS5.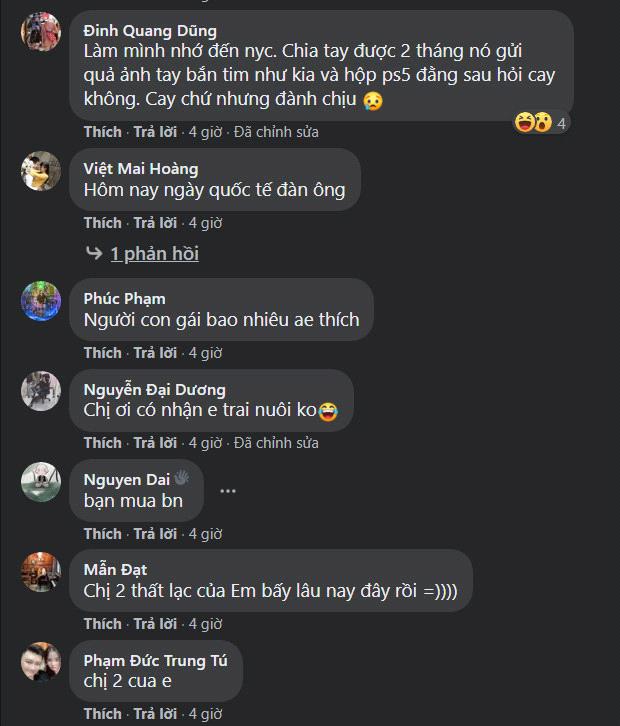 The photo of female gamer Kool Pe immediately attracted a lot of attention from other male gamers in the Plash Speed ​​5 Community group Vietnam (Vietnamese Playstation 5 Community), most of them were extremely quiet. admire and admire this female gamer. Some people even teased the female gamer that she would accept her lover, adopted brother or adopted brother.
Through this article, we can see, not only male gamers like us also want to own PS5 but even sisters want to own this next generation console.