There are many of you will not hesitate to spend money to buy the best screen to satisfy your passion, or sometimes buy 2-3 at a time. But that's on the desktop, but on a laptop, according to Expanscape, seven monitors must be attached.
Specifically, this is the Expanscape Aurora 7 prototype version. This "war system" laptop is equipped with three 17.3-inch screens, opening up from the back of the main screen, each with 4K resolution.
Next, there will be two more 7-inch screens with 1920 x 1200 resolution, and the third screen is attached to the body, just below the keyboard. However, since these monitors only have a 60 Hz refresh rate, it won't be very suitable for gaming.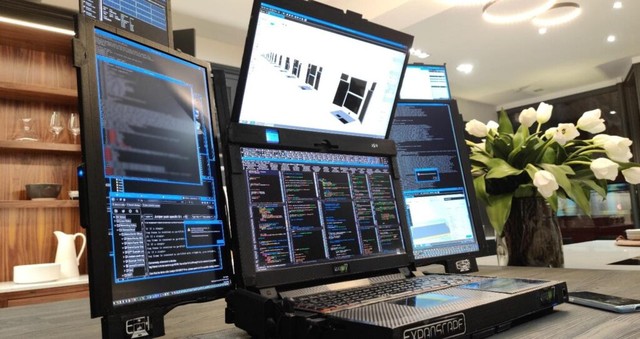 To power this terrible laptop requires two batteries, one of which is 148 Wh to power 7 screens, the other 82 Wh to power the rest of the laptop. There are many such batteries, but the Expanscape Aurora 7 only lasted from 28 minutes to 1 hour, depending on the clock speed of the processor.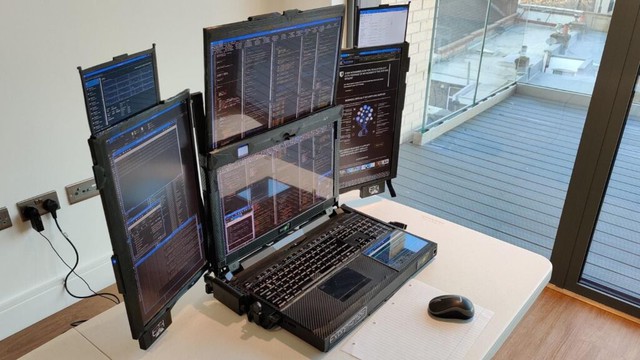 At the lowest configuration, the laptop will be equipped with: Intel i9-9900K CPU, NVIDIA GTX 1060 GPU, 64 GB DDR4 RAM, 2 NVMe PCIe 3.0 SSDs with a total capacity of 4.5 TB, 1 MLC SSD, and 1 TB 7200 RPM 2TB HDD. This configuration will last for about 1 hour before running out of battery, except when replacing a higher capacity battery.
The highest configuration will be 128 GB RAM, 8 TB hard drive, NVIDIA RTX 2070 GPU, and AMD 3950X or Intel i9-10900K CPU.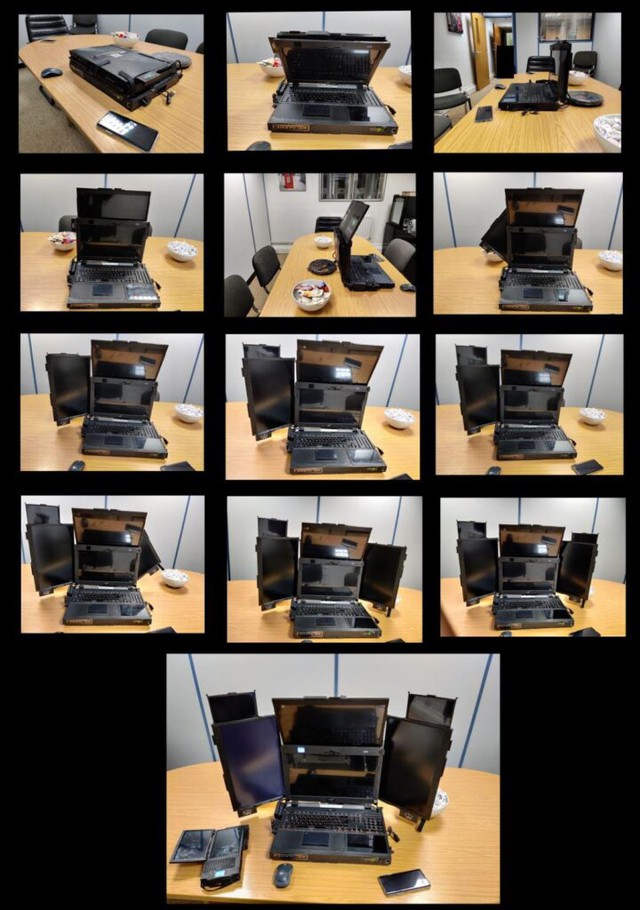 Currently the laptop has no official selling price, but if you want to buy, you can contact Expanscape for more information (here). Note that the Expanscape Aurora 7 weighs up to 12 kg, so if you buy it, you can definitely lift weights every day.
PCGamesN source; tom's HARDWARE