At the present time, the game market for mobile platforms in Vietnam has many difficulties mainly in terms of community. One of the reasons for the decline is that most Vietnamese gamers easily find foreign games, when returning to try out Vietnamese products that often lead to comparisons sometimes somewhat limp, pressure on mobile game developers in Vietnam.
Besides, the revenue in the Vietnamese market is not so positive, making mobile game development companies tend to make games for the international market and ignore the domestic market. Typically, Hiker Games with Caravan War is highly appreciated by gamers around the world or with Imba Games with Auto Chess Legends being eagerly awaited by the community in late May.
Auto Chess Legends – IMBA's new product is released internationally
The next problem facing Vietnamese game developers is the connection problem with payment gateway. In the past, it was relatively easy when players could buy scratch cards and load directly but since the scratch card payment method was strictly controlled for both objective and subjective reasons, almost every home Game releases or game development companies must find solutions for themselves. Until now, the issue of payment connection is still a difficult problem as well as no payment gateway is really effective and can link to the entire game distribution system in Vietnam.
Facing such sad situation, ALAX Store – a mobile game release application from Europe, can be a reasonable solution for these difficulties. ALAX applies blockchain technology to record user transactions on the system in a public, transparent and fast way. In addition, ALAX Store is optimized for each individual market with carefully selected native support staff. Most importantly, the lower and more flexible fee for using services on ALAX Store than other systems is also one of ALAX's support to game developers and publishers in Vietnam.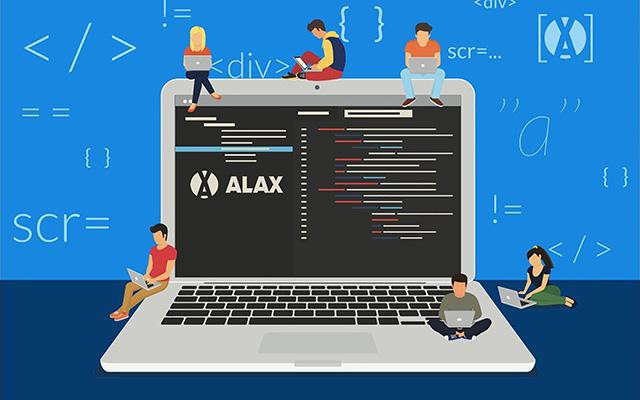 ALAX Store appears as an ideal solution
Properly hitting the existing psychology of many Game Dev Vietnam and attractive support policies, in the event marking the official launch of ALAX Store in Vietnam on May 25 in BHD – Vincom Plaza 3 In February, ALAX Store attracted a large number of people interested in participating and downloading the application. The event also featured IMBA Games and CMN Online, two famous Vietnamese game developers and publishers as one of the first partners for this potential mobile game release application.
CMN Online representative with product Pirate King released on ALAX Store, Mr. Truong Anh Ngoc expressed his feelings in the event: "This is a very interesting game release platform in Vietnam market. From now on With the release of games, mobile game studios have more channels to introduce games to players and players, and there is a more diverse and easier game download platform, and with the new blockchain technology, this is the bright spot of the platform. This makes transactions on the store faster and more convenient and easier between NPHs and game studios with players, hopefully this will be a future development model in Vietnam and in the world market. . "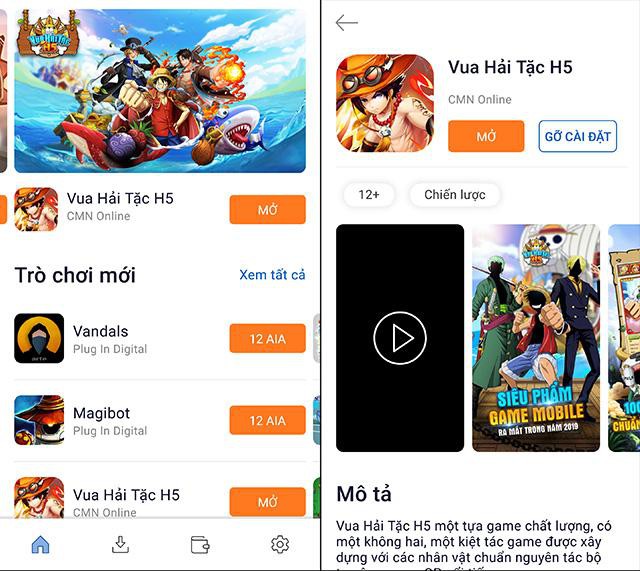 CMN Online also brought the Pirate King H5 product to the ALAX Store
After the successful launch event, in the near future ALAX will continue to develop stronger than the ALAX ecosystem. In the future this application will be a fertile ground for Vietnamese Game Dev developers to develop their talent and passion. In addition, with the great interest of the Vietnamese Game development community, on June 6, ALAX will continue to appear at Vietnam Mobile Day festival to show opportunities and closer connection with the community. game development in Vietnam.
About ALAX STORE
ALAX Store is a mobile game distribution platform that uses Blockchain technology, focusing on new markets. The purpose of the project is to ensure everyone can access mobile games, including those who use smartphones but do not use the bank's financial services. Above all, this distribution platform aims to improve content delivery, speed up payment processing, solve copyright infringement issues and integrate rewards for users by using public Latest Blockchain technology provided by DECENT's DCore platform.
Website: https://alax.io/
Download ALAX PAY: https://play.google.com/store/apps/details?id=io.alax.wallet.app