Airlander 10, the world's largest aircraft, still has a long way to go before it goes into production, but the manufacturer Hybrid Air Vehicles (HAV) is making significant strides with the production model. If the name is somewhat familiar, it is because it was once at the center of the news.
Airlander 10 was even called the "Flying Butt" because of its round shape, and an original that successfully performed six test missions a year before it docked and had an accident. deflated in 2017. That prototype cost $ 42 million to build.
Video exploring the design of Airlander 10
HAV retired the prototype after the accident but never gave up on its original target of zero-emission flight. In the summer of 2018, they returned to another plan, expanding the aircraft's capabilities to include luxury exploration, in addition to providing troops and cargo. .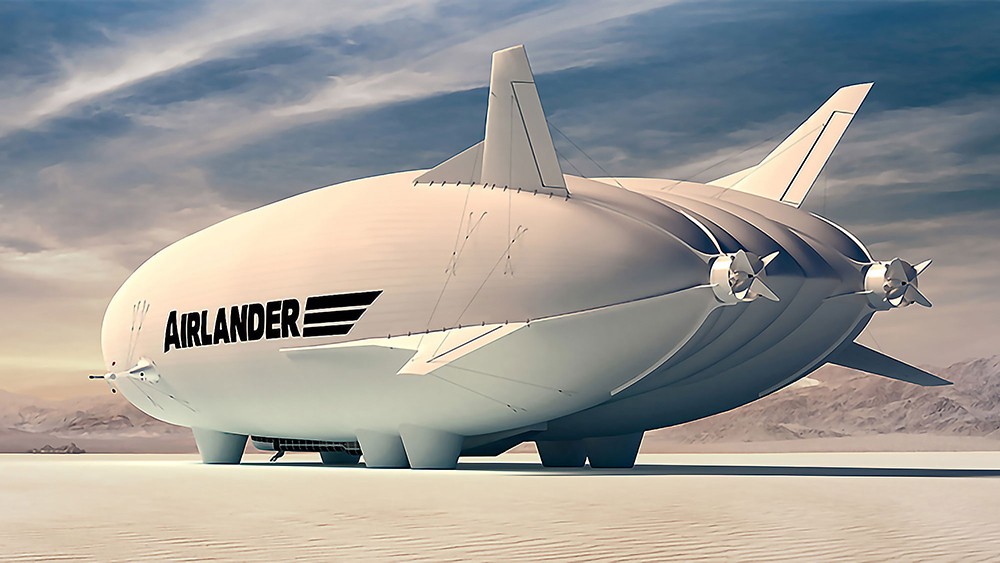 Image rendering new design of Airlander 10
In early January 2020, HAV revealed that it was working stably on production models, adding significant upgrades to improve performance and maximize functionality, reduce drag and increase stability. , and even make it bigger. The prototype was 92 meters long, and the production model is now 97.5 meters long, providing plenty of usable space depending on customer needs.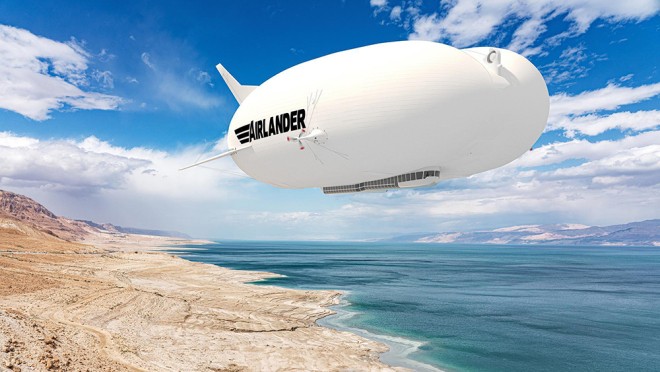 Image rendering new design of Airlander 10
For example, the main cabin (excluding the driver compartment) will now provide 195 square meters of floor space, meaning a wider and longer cabin for luxury travelers. HAV plans to bring about 16 of them to destinations like the Arctic, so comfort is key here. Buyers have the ability to choose a different layout depending on what the aircraft is used for: the payload module can be made shorter if needed.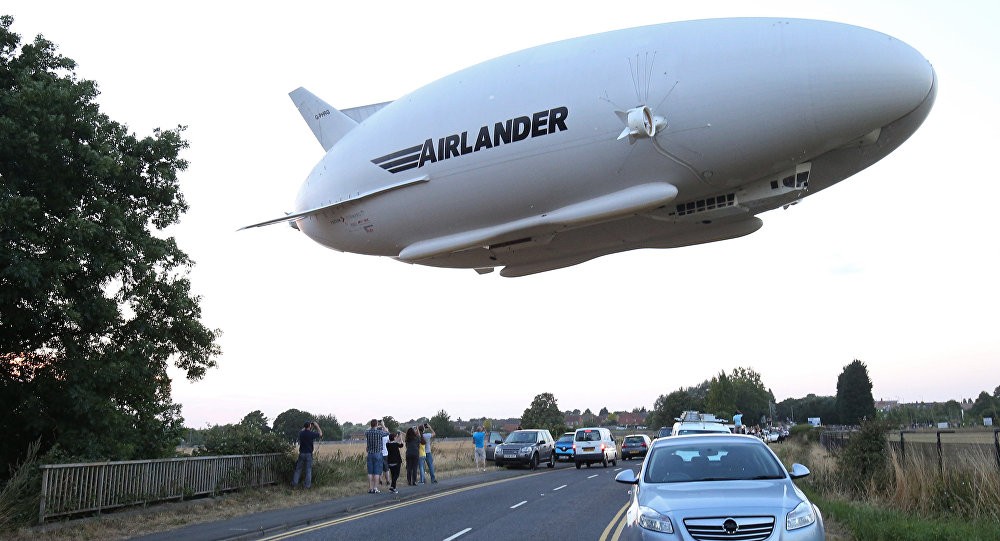 Airlander 10 prototype tested in 2017
The current production model is not only bigger: it also has an enhanced shape, and importantly with a new architecture that allows it to integrate new technology that will make it fully electric. The manufacturer has modified the load module, and installed a new forward thruster system, reducing weight and drag.
HAV says the production model has an architecture that allows "easy installation of new technologies including electric propulsion, throughout the aircraft's lifecycle." The company is working with Collins Aerospace and the University of Nottingham to developed a new electric propulsion system that will one day be added to Airlander 10.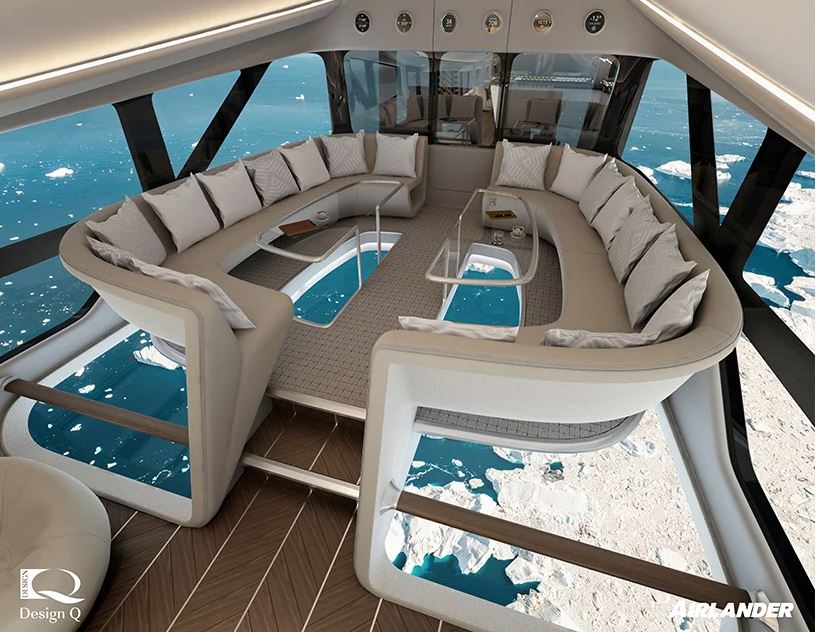 Cabin design of Airlander 10
Handling capability in all flight modes (takeoff, climb, cruise, descent or landing) has now been improved, and some environmental operating limits, such as wind speed, have been improved. be increased. Maintenance capability on the ground has also been improved, with standard repairs or replacements possible on mooring masts.
The landing gear is now fully retractable during the flight. The former prototype had retractable helicopter landing boards, and the new production model was equipped with retractable 6 legs, which allowed for reduced drag and better visibility for passengers, as well as Better ground stability.
Cabin design of Airlander 10
Reducing drag means improving fuel consumption. HAV says that the production model achieves 75% less carbon emissions than comparable aircraft, in the hope that a future hybrid-electric model will increase the percentage up to 90. As stated. Above, their goal is still to achieve zero-carbon flight.
The upgraded Airlander 10 can fly about 2,000 nautical miles and stay in the air for three days. It is quieter, though much slower than conventional aircraft, but HAV plans to use that to its advantage: as a luxury travel plane, it will fly to near altitudes. 5 km at 148 km / h and has spectacular views thanks to the side panels and floor made of glass.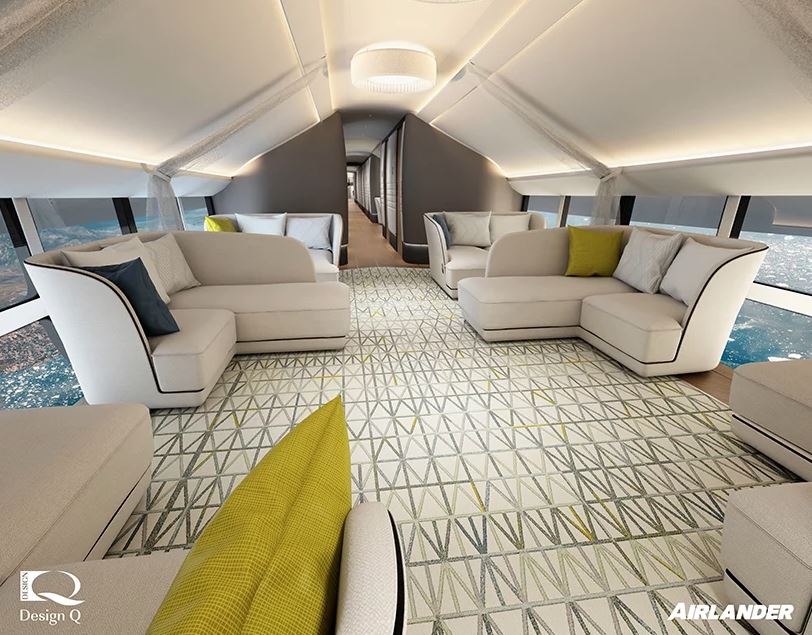 Cabin design of Airlander 10
HAV is aiming for an estimated 2024 time for deliveries, and said it expects to bring about 12 Airlander 10 aircraft into the air by that year. They are also working to certify it with the European Aviation Safety Authority (EASA) and the Federal Aviation Administration (FAA), to ensure that it will be able to operate worldwide.
Duy Thành
.