Review
This is the future! US Latest Launch Google Latest Service Usage Report
AI makes telephone reservations instead of humans. "Google Duplex" has far exceeded expectations
Twitter

LINE

Ending

share
Via the voice assistant application "Google Assistant" distributed on iOS / Android, Google's AI calls the restaurant or hair salon on behalf of humans and makes a reservation on behalf of "Google Duplex". "is.
It's hard to believe, but AI is a service like a science fiction movie that calls a real store or a reservation center to talk to a person, make a reservation, and report the result. .. What's more, I'm surprised that I can make a reservation with a natural voice as if a human being is calling, rather than the mechanical voice that "the robot is calling". So to speak, an existence like an "AI secretary" makes troublesome phone reservations for people.
Having said that, the question "is it really working?" Cannot be overlooked, so I have actually tried it in the United States, where the service is deployed.
I tried using "Google Duplex"[Video Edition]
First of all, please see a video of the author actually using "Google Duplex".
I tried using "Google Duplex"[Article]
From here, I will report the flow of actually booking an Indian restaurant on "Google Duplex" with a photo.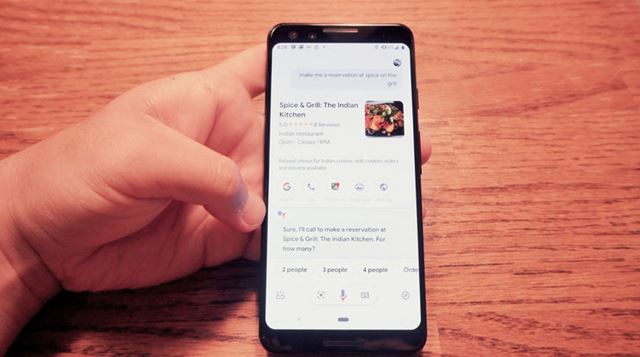 First of all, I started "Google Assistant" with "OK, Google" and heard "Show me Indian restaurant near hear (Show me Indian restaurant near here)"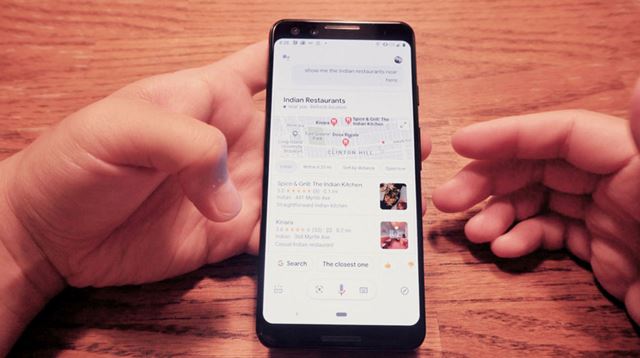 Select the restaurant you want to make a reservation from the displayed list and tell "Make me a reservation at ○○○"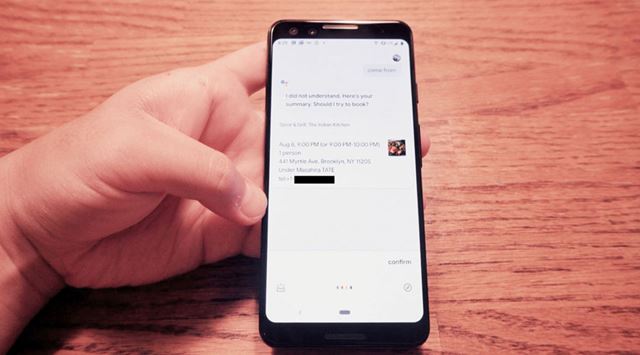 The Google Assistant will ask you for the number of people and the date and time of the reservation, so answer in order, and at the end the desired reservation content will be displayed with the voice "Are you sure?", So say "Confirm". , Telephone reservation will start
The AI ​​assistant makes the reservation in the background, during which the user does not have to wait in front of the smartphone. The result of the reservation will be sent to "Google Assistant" and "Gmail" after 10 to 15 minutes.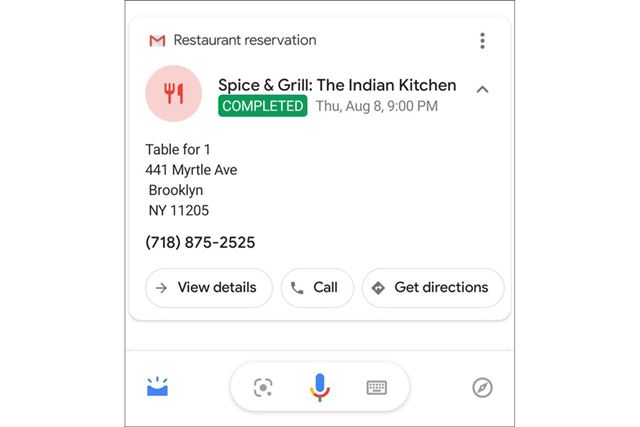 If your booking is successful, you will receive a "COMPLETED" notification with a summary of the date, time, store name, address, etc.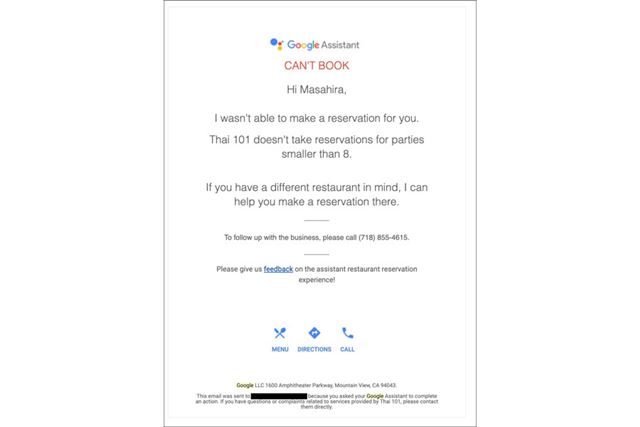 If you cannot make a reservation, you will receive an e-mail saying "CAN'T BOOK" and the reason why you could not make a reservation properly. In the case of the Thai restaurant (pictured above), we could not make a reservation because we did not accept reservations for 8 people or less.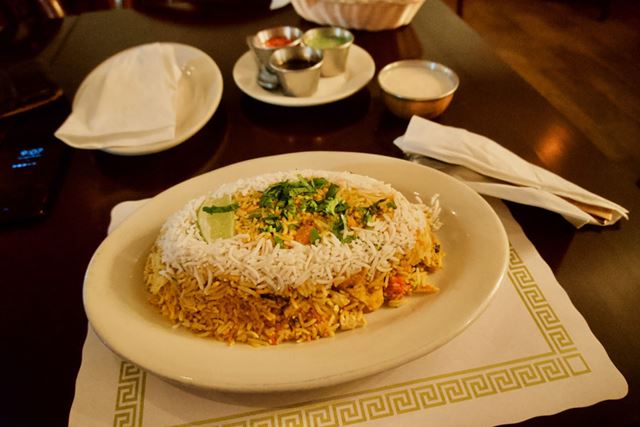 After arriving at the Indian restaurant where the reservation was successful, I was able to pass through my seat as soon as I told my name and had a delicious biryani. I was surprised at the success because I was really nervous whether I could make a reservation.
When I asked the store clerk who received the call from "Google Duplex" about how the call from AI was, "I didn't notice the voice of AI. The number I received was a common marketing company in America. I thought it was because it was like a telephone number. Well, but I answered that it is OK because no customers come at this time. The recent technology is amazing. "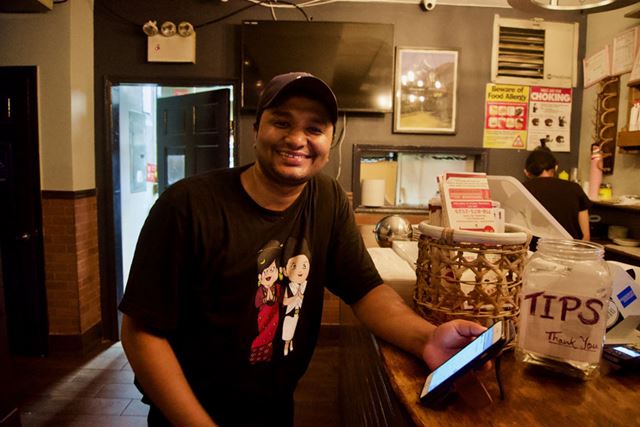 The staff who received the call also looked surprised at "Google Duplex"
In addition, as of the writing of this article in the summer of 2019, "Google Duplex" can be used only in 48 states in the United States, and the service in Japan has not started.
Since "Google Duplex" is used via "Google Assistant", you need an iOS / Android device that supports this app and a phone number in the United States. You can check the latest Google official blog below for the latest information on the areas where the "Google Duplex" service is available and the devices that can be used.
Book a table with the Google Assistant across the country on more devices
"Google Duplex" can be used free of charge (excluding communication charges) for both the person making the reservation and the person receiving the reservation.
How do stores get reservations on Google Duplex?
In this article, I actually made a reservation with "Google Duplex", but I was wondering what the store should receive "Google Duplex", so I checked it.
The procedure of the store is really simple, just create an account in "Google My Business" and set it up. Even if the phone number is posted on "Google My Business", it is possible to set it to not allow incoming power from AI by "Google Duplex".
Summary and impression of booking a restaurant on "Google Duplex"
This time we are trying to book a reasonably priced restaurant with one adult, so the restaurant does not accept reservations by "Google Duplex" "Can not be booked by 1 person" "Can come without reservation" There was also. "However, I was surprised that even if I couldn't make a reservation, I was able to email me the result and I was surprised. Not only did I make a reservation, but also" ho "(report) of" spinach (report contact consultation) " AI should be afraid to do it properly!
However, according to the New York Times, about 15% of the conversations conducted by AI in "Google Duplex" were taken over by a human operator, so AI is in charge of everything. It doesn't seem to be.
There is a possibility that this point will be "If you think that AI is acting as a reservation agent, a person (operator) different from the reservation destination was asked about your reservation contents", so "a little cheerful Some people may feel "no".
The author often feels that the telephone reservation itself is troublesome and sometimes stresses the waiting time and calls that are difficult to hear, so I feel that it is attractive that AI can do such work quickly. I couldn't hide the surprise that AI was here.

Mr. TATE (Masahira TATE)
A backpacker who has traveled to over 50 countries around the world. Joined AppBank after working in the weekly ASCII editorial department. As a "buyer Tate-san", he worked on purchasing and content commerce using YouTube, and was in charge of corporate PR as publicity when listing. Currently working as a freelance.
Twitter

LINE

Ending

share
Related article
Amazon Fire HD 8 2020 model announcement! CPU / memory / storage / LCD all powered up

"Xperia 10 II" comes up from Y mobile! Available from late May

Wireless LAN router "Google Nest WiFi" review. High speed communication anywhere in the house with mesh network

How to easily convert documents to PDF using only Android smartphones

Huawei releases 5G compatible SIM fleece smartphone "Mate 30 Pro 5G" in Japan

5G smartphone for maximizing hobby, Sony "Xperia 1 II" 1 week use review

Excessive discounts are gone, but is there a good point for MNP now?
.