Decree 100/2019 is a new decree of the Government applied from January 1, 2020. This is a new decree replacing Decree 46/2019 on regulations on administrative sanctions of road and rail transport offenses.
The new decree focuses on raising fines for violations of alcohol when driving motorized vehicles. Specifically, the highest fine for the driver of a car is from VND 30 to 40 million, depriving the driver's license for 22-24 months; with motorbike drivers from 6 to 8 million, deprivation of driving licenses 22-24 months; drivers of bicycles and rudimentary vehicles are between VND 400,000 and VND 600,000.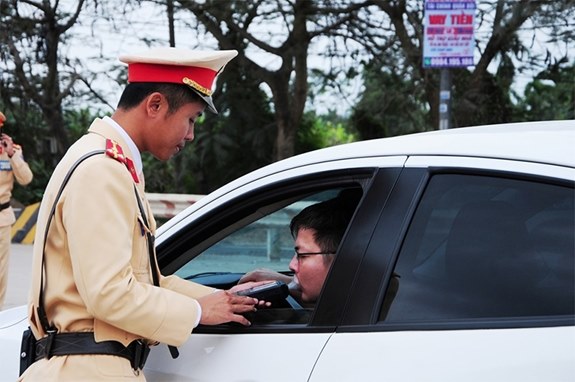 Decree 100 works well after half a month in effect
After half a month of implementing Decree 100, nationwide the number of traffic accidents has been effective and deeply reduced both in number and size. Specifically, in the period from January 1 to January 15, 2020, there were 322 traffic accidents nationwide, killing 249 people and injuring 158 people. The figure compares with the previous two weeks of 2019, with 31 deaths, 38 deaths and 57 injuries.
In particular, during the period from 1/1 to date, there has not been any particularly serious traffic accidents and there were no pitiful traffic accidents caused by alcohol. According to some information, Viet Duc Hospital also said that in recent times the proportion of patients with traffic accidents with alcohol content has decreased by 10%. The number of serious injury cases has also decreased.
The sanctioning process according to Decree 100 from 1/1/2020 so far has 6,279 cases of being handled for violations of alcohol content, administrative fines with the amount of more than VND 21 billion.
Thus, although it has only been implemented for more than half a month, Decree 100 is having a very positive impact on the whole society, gradually being supported by most people, creating a rapid change in behavior of Vietnamese people. when participating in traffic.
Lan Ton
.